How to become an Uber Eats driver in 2023
Are you interested in becoming an Uber Eats driver? Whether you have your own car, bicycle, motorbike, or scooter, we can talk you through all the Uber Eats driver requirements and vehicle insurance you will need.
Starting in 2014 as an offshoot from the ride-hailing company Uber, Uber Eats offers a food delivery service allowing customers to order on the dedicated Uber Eats app, much like they would get via the Uber app, and have their food delivered by courier.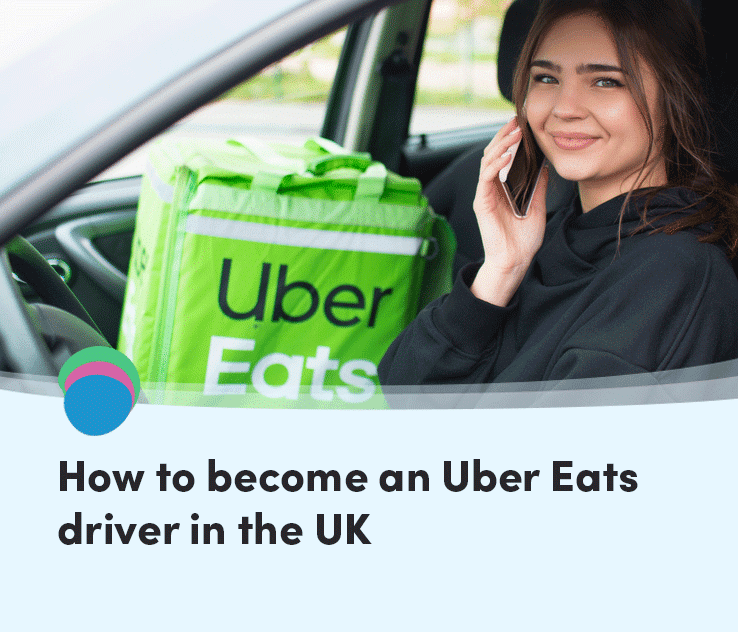 What does the job involve?
Uber drivers use the Uber Driver app to get job alerts. If available, the driver can then accept this job from restaurants signed up to Uber Eats and deliver it to the customer.
There is a lot more to being a delivery driver than just taking food to the customer's location – customer service is a big part of the job. You are representing Uber Eats and the restaurant the food is coming from. As you may be wearing Uber Eats branded clothing, this is imperative.
Having good communication and organisational skills is essential to scheduling and keeping in contact with restaurants and customers quickly. Delivery requests will be allocated estimated time slots, so delivering food within this window is important.
You will also have to have good maths skills, as cash transactions between yourself and the customer are also part of the job.
You also keep the money from any cash transactions. Uber Eats will then calculate how much cash was taken during the weekly payment cycle to determine whether any amounts need to be returned to either Uber or the restaurant. You can track this using the Uber Driver app.
Food will be expected to be delivered quickly and safely and your conduct while travelling will also be important.
---
What are the requirements to drive for Uber Eats?
To deliver with Uber Eats, you will have to reach certain requirements – these are listed below.
Valid driver's license
To work for Uber Eats delivery, you will have to hold a valid UK driver's license for the vehicle you will be using to deliver.
At least 19 years old
It is an Uber Eats policy that they do not take on employees under 19.
Provide required documents
You will need to upload documents detailing that you have valid food delivery insurance and proof that the vehicle you are using is registered.
To deliver using a car, scooter or motorbike, you would have to provide a copy of your UK driver's licence, a bank statement from within the last 3 months and your certificate of motor insurance.
Bike riders would have to provide a valid photo ID which can be a passport, EU or UK Driving license, ID Card or EU citizen card and a bank statement from within the last 3 months.
Pass the background check
You will also be required to pass an Uber Eats background check to ensure your eligibility for the role.
Your vehicle must be able to carry 30 pounds
The Uber Eats vehicle requirements should not be an issue for cars, but smaller scooters of bicycles will have to take this weight to show they can do the job.
As you have to provide your proof of insurance and registration, this will show a valid MOT on vehicles that require it.
Other vehicle requirements include;
Vehicles must not be older than 15 years
Cars can't be dented, damaged or have missing parts
Rental cars are only permitted when rented through Uber
Compare Uber Eats delivery insurance quotes
What type of insurance will you need for your vehicle?
Getting the right insurance for Uber Eats food deliveries is extremely important. If anything should happen when working, failure to have the correct policy could mean any claim is rejected.
Depending on the vehicle you are using, there will be different options, but we have made it quick and easy to find the best insurance policies for you with our Utility Saving Expert comparison tool.
Here are the 4 most common delivery vehicles and the insurance needed for them;
Van delivery – Most drivers would not consider a van for delivery, as the size will mean it is quite inefficient. If this is your mode of transport, you can look at either catering van insurance or courier insurance.
Car delivery – Maybe the most common outwith major cities, car delivery insurance would likely be classed as business use. Some companies might have specialist policies for food hot food delivery insurance or hire and reward insurance.
Motorbike, moped or scooter delivery – A favourite for inner-city deliveries due to the ability to manoeuvre through static traffic, you will have to provide the correct information to be covered for business use. Prices will differ depending on your engine size.
Bike delivery – Food delivery insurance is not mandatory for bike delivery riders. However, you can take out a cycling liability insurance that will cover you for any accidents that cause injury to people or damage to third-party buildings or vehicles. Standard bike insurance is also an option and covers against theft, damage or loss.
---
What are the benefits of being an Uber Eats delivery driver?
There are quite a few benefits to becoming an uber driver, such as;
Being your own boss – The main benefit is the flexibility it offers. You will work hours to fit in around other jobs or responsibilities. When you start receiving delivery requests, you will be able to manage your own caseload, so if you are looking to make some extra cash, you can take as many orders as you can manage.
Lower priced equipment – While Uber Eats does not provide clothing or equipment, you can make savings thanks to their deal with a third party supplier. You can find lower prices on delivery bags, bike accessories and clothing by purchasing online.
Gympass offers – From just £9.99 per month, you and three family members can get unlimited access to over 1,800 gyms across the UK. The 30-day free trial is a great way to see if this is something you will use.
---
Frequently Asked Questions (FAQs)
Can Uber Eats drivers make a full-time wage?
One of the most important things you will be wondering is how much money can I make with Uber Eats deliveries? This will depend on the hours you can put in and how you will deliver food orders.
If you have a car, you will be able to quickly take more orders and travel greater distances. However, you will have to consider the cost of fuel and food delivery insurance needed for the job.
In 2023, the average salary for an Uber Eats driver in the UK is approximately £32,024 per year. Additionally, they can receive an average additional cash compensation of £3,807, which can range from £746 to £19,426.
It's worth noting that these figures can vary based on factors such as location, hours worked, and individual performance. For instance, the average salary for an Uber Eats driver in London is reported to be £38,218 per year. On an hourly basis, the rate for Uber Eats drivers/riders in the UK can range between £7-£14.
Do I need delivery driving experience to work for Uber Eats?
You would not need previous experience to become a driver, but they require you to be a minimum of 19 to drive a car, motorbike, moped or scooter and 18 to deliver by bike. You would also have to have at least a year of experience driving.
How long does it take to be an Uber Eats driver?
It does not take long to become a driver. Uber Eats drivers must wait around 3-4 days for your background check to come through and activate their account. Following this, they can accept requests after a customer places their order using the Uber Eats app.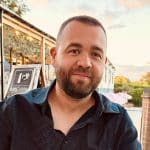 Chris Richards
Chris is a personal finance specialist who founded Council Tax Advisors in 2012, assisting over 250,000 people with their Council Tax debt. Observing that many clients overpaid on utilities, he launched Utility Saving Expert in 2014, an energy price comparison site. In 2016, the platform expanded its services to include consumer and business insurance comparisons. Utility Saving Expert stands out with its commitment to social responsibility, donating 10% of net profits to fuel poverty charities, underscoring its dedication to both client value and community support.