How has Uber affected the wider Taxi industry
In recent years, some of the largest technological disruptors have been smartphone apps. Uber, the ride hailing company, is perhaps one of the most enormous of the bunch. The company has achieved significant success in recent years, but this hasn't come without some level of controversy and criticism.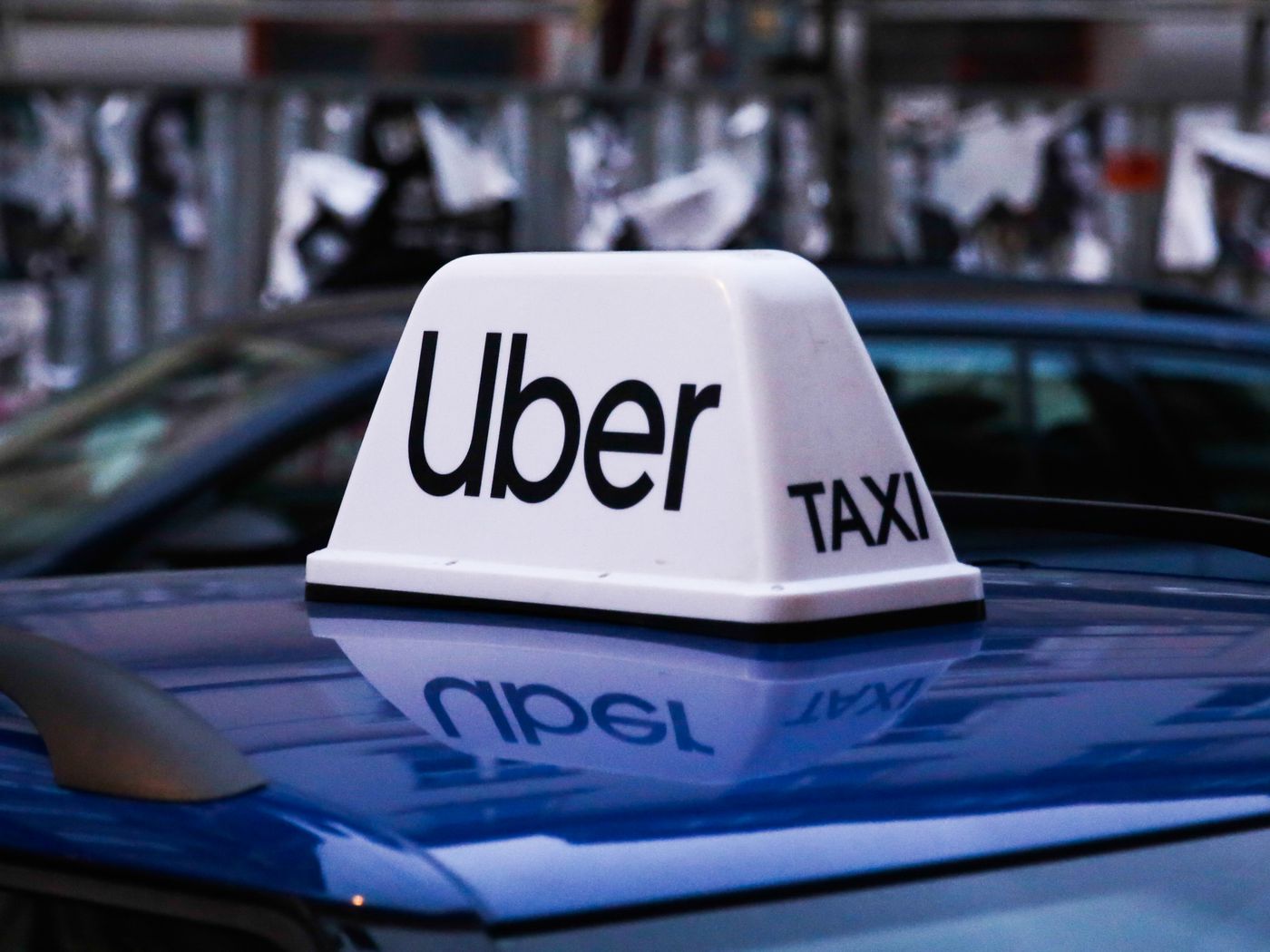 There is still a great deal of people that prefer to place their trust in local taxi firms as opposed to individuals that can be summoned at whim via the Uber mobile app. What this means is that taxi firms can still compete with their own traditional business model if they have a strong market awareness and are operating in the right location.
Today, we will be comparing the differences between Uber and traditional private hire taxi firms, consider how they both fit in the market, and explain what you need to know if you're entering this sector and need to purchase Uber insurance.
What is the difference between Uber and traditional cab firms?
First and foremost, we must consider what makes Uber different from mini-cab taxi firms. The first major difference is that mini cabs are usually local. This means local customers will have been using them for years and may have even built working relationships with the drivers. For this reason, many passengers may feel a lot more confident and safer using these services when they are booking their next journey.
Taxi cab firms will usually have a greater knowledge of the area they serve. Similar to how London cabbies are trusted for having passed 'The Knowledge' test, a requirement to easily navigate the capital city's streets. Compared to Uber drivers who are typically registered in neighbouring cities, local mini-cab drivers are more likely to know the area they serve.
Another difference of note is that drivers who work for Uber are referred to as contractors instead of employees. While this does have its own benefits e.g. work flexibility through choosing a schedule, it has received some criticism. Most notably, Uber drivers do not receive the same protections that they would if they were employed by a company, e.g. lack of holiday or sick pay.
Technology is another key differentiator between Uber and traditional taxi firms. Uber has a gigantic scaled infrastructure and an easy to use application. This allows passengers to request a taxi within minutes. This is something smaller, independent taxi firms will find challenging to compete with. Although traditional cab companies have been slow to adapt to new technologies, they are finally embracing them after all these years.
Uber allows riders to know how far away the driver is along with the vehicle registration number. The app's payment system is far more advanced than simply handing over some cash on completion of the journey. If you're interested and want to learn how to become an Uber driver, check out our comprehensive guide.
How big is the taxi market?
Over the last 13 years, the UK taxi market has experienced colossal growth. The number of licensed taxis grew from 185,000 in 2005 to 285,000 in 2018, according to government statistics. Growth is expected to continue throughout the next decade. These numbers account for vehicles that are registered with Uber and other taxi services. However, the stats do not differentiate between drivers that work for Uber or those that work for traditional taxi firms.
Figures also show that the industry was worth an estimated £9.7billion towards the end of 2018. At this juncture, it employed more than 370,000 people. For those that want to work in a fast-growing sector, the taxi world clearly offers a great opportunity. If you are entering as a young driver, private hire insurance can be costly, however you can cut the costs by comparing various providers through Utility Saving Expert.
Has the taxi industry grown or decreased since Uber joined?
This is a difficult question to answer as it's not easy to state whether the industry has specifically grown as a result of Uber entering the sector, or whether the ride hailing company's success has been achieved at the expense of other taxi companies.
Regardless, Uber, through its disruptive business model, caused a big shift in how passengers access taxi services. The firm's arrival has caused an increase in competition which has meant that traditional black cab and minicab drivers must work harder than ever. However, many will say that greater competition was needed in this industry, customers certainly have more choice now and better pricing models to choose between.
How has Uber affected the wider economy?
Uber has had a huge economic impact on the gig economy, which has also risen alongside Uber. However, this gig economy too has faced its own fair share of criticism, as it is unstable for many and can be exploitative in nature. There are positives worth mentioning though: it provides flexibility and additional income streams for those that partake.
Compared to most individuals who are self-employed, gig economy workers, including those that work for Uber, are in fact working for enormous companies that take a large cut of their earnings. Factors worth mentioning include lower wages, lack of guaranteed work through unstable hours, and less protection when on the open road. This instability has meant that many Uber drivers have protested for additional rights.
How has Uber affected the taxi industry?
Uber is constantly making news headlines in the UK and around the world for being one of the biggest tech disruptors of the 21st century. Its service has caused a ripple effect across a number of different sectors simultaneously, which some refer to as 'the Uber effect'.
We have already mentioned above that one of the ways the ride-hailing app has changed the industry is the role it plays in the considerable growth of the gig economy; this allows drivers to take on work on top of their full-time employment. The company even offers food delivery through Uber Eats.
Another great effect is the age-old concept of supply and demand. If more customers request an Uber ride, the prices will increase through surge pricing. Uber has forced the entire taxi industry to rethink how it uses technology more than ever before, especially after offering lower fares compared to traditional black cab firms in London.