Compare cheap Uber taxi insurance
Uber Insurance
Compare private hire taxi insuance for Uber drivers from our panel of specialist UK Uber insurers.
Complete one short form
Quickly compare quotes
Find a great deal today
Quotes from a panel of 36 trusted UK Uber taxi insurers

Compare Now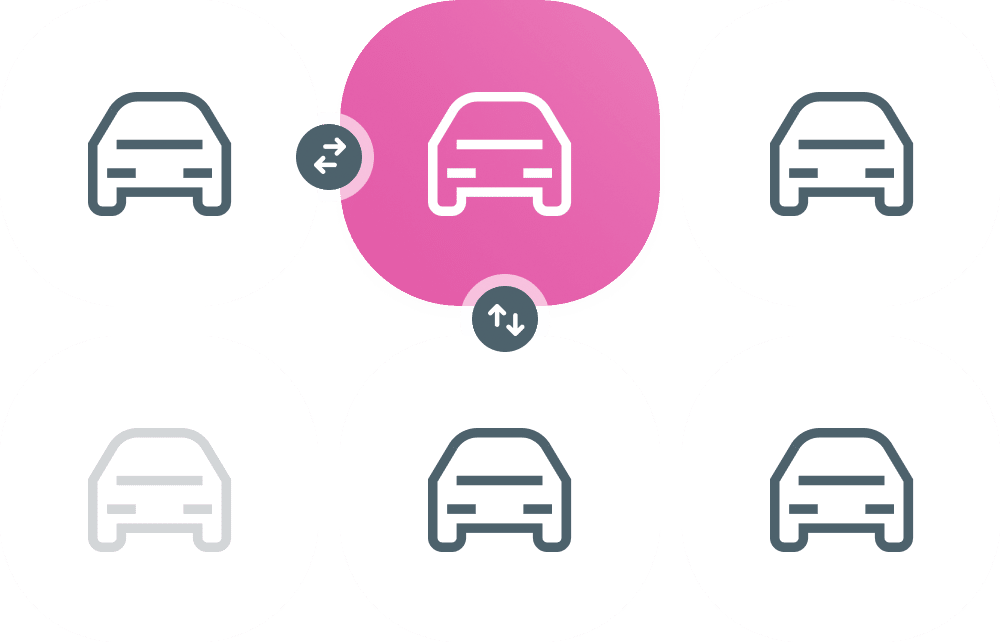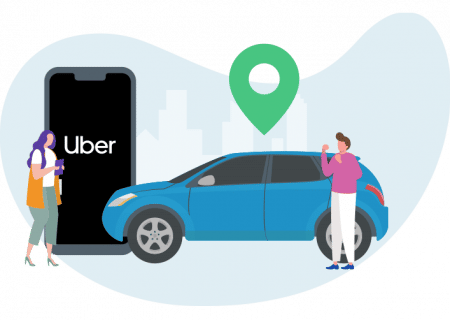 Compare Uber insurance with Utility Saving Expert
Ride-hailing apps have been on the rise and are now incredibly popular in large cities in the UK and around the world. They offer flexibility to drivers and a streamlined booking and payment process for customers.
Whilst innovative apps like Uber make it easy to hook up passengers with transport providers, there are some preparations you'll need to put in place as a phv Uber driver before you can begin. For example, ensuring you have a Uber phv insurance policy in place.
If you operate a vehicle, you need the right kind of insurance. Choose an insurance policy that is appropriate for your car and covers you for the purpose you're driving it.If your work involves transporting passengers, private hire insurance should provide sufficient cover if you'll be providing a service through popular on-demand taxi apps like Uber.
Get insured to drive for Uber in the UK
Standard car insurance won't meet your needs as an private hire Uber driver because you'll be operating your vehicle for business purposes. You'll need a 'hire and reward' policy for your taxi insurance, even if you use a personal car for Uber driving. You won't be permitted to drive for Uber if you don't have sufficient business insurance cover.
Driving without the protection of insurance is extremely high risk. You must comply with Uber's legal guidelines and get the right private hire policy for taxi driving because if you are involved in an accident whilst driving for work, standard car insurance won't cover you and will probably be invalidated if you try to make a claim. The safest thing to do is to find a private hire Uber insurance policy that offers adequate cover to give you peace of mind whilst you work.
Uber has some official private hire insurance partners around the world specifically for Uber drivers, which may also protect you against loss of income or provide maternity or paternity payment for new parents. However, you aren't limited to using these partners. Many private hire insurers provide specific Uber insurance or taxi insurance, which are dedicated hire and reward policies that should suit your business needs.
You can compare private hire policies for Uber drivers from trusted insurance providers at the best rates using our free online insurance quotation tool.
The cost of an Uber insurance policy
UK Uber car insurance is usually more expensive than car insurance for domestic use. One reason for this is that Uber tends to operate best in large towns or cities. Quotes may be more expensive if the areas you'll cover whilst driving are busy and built up, with congestion on the roads, higher likelihood of crime, or if it's expected you'll be driving during the night.
If you cover busy city areas for work, you might be able to bring down your business insurance premium if you live in a quieter or more rural area where you can park safely off-road at night, with less chance of having a vehicle broken into. Those living in smaller towns and villages close enough to cities where Uber is thriving should be able to benefit from this.
Driving in an area like London can greatly influence the price of insurance quotes available to you. As the UK's capital and largest city, Uber is thriving in London and is in high demand. However, it's also a heavily built-up city with the potential for crime and traffic accidents, meaning insurance policies can be expensive. It's important to balance the cost of insurance cover with customer demand.
Uber drivers will also cover more miles and spend longer on the roads than the average person driving for domestic use. From an insurance perspective, the more time spent behind the wheel of your car, the more likely it is that you'll be involved in a road accident. You can do your best to counter this by maintaining a clean driving license, strictly adhering to the highway code, avoiding speeding or parking fines and keeping your no-claims bonus. All of this contributes to showing potential phv insurers that you are a careful and responsible driver who is unlikely to make a claim on your business insurance.
Insurance cost factors that effect Uber drivers
When calculating the cost of your Uber private hire insurance coverage, a wide variety of factors are at play, including:
where you live
where you will operate whilst driving
where you will park whilst off-duty
how old you are
your driving experience
your driving history
the type of vehicle you operate.
If you're concerned about finding reasonably priced private hire Uber taxi insurance, the best thing to do is shop around. Compare Uber business insurance policies using Utility Saving Expert's insurance quote tool and you will have instant access to the cheapest insurance deals with a range of coverage options from trusted insurance companies. From the results we generate, you're guaranteed to find the most competitive insurance policy that suits your business needs as an Uber driver.
Types of Uber driver insurance cover
As with all car insurance, you can choose between three types of policy for private hire Uber taxi insurance. This ranges from basic to extensive cover:
Third-party only
Third-party, fire and theft
Comprehensive
Comprehensive phv insurance cover provides the most extensive protection for Uber drivers, and often covers damage to yourself and your phv vehicle if you are involved in an accident, as well as compensation for anyone else involved, and includes incidents outside of your control like fire or theft.
At the other end of the scale, third-party only phv policies offer the legal minimum with the most basic level of cover. This will protect other people, vehicles and property in the event of an accident that was your fault.
On-demand Uber drivers insurance policy quotes
Some private hire policies may offer on-demand insurance that covers you for Uber insurance whilst you're working, then switches to a standard car insurance policy after hours, matching the flexibility of your job.
Similarly, you might see 'personal use cover' included in some private hire Uber taxi insurance policies. This ensures you are covered to drive the same vehicle you use for Uber whilst you're off duty, for personal use.
However, don't assume that you can use the same business private hire insurance for Uber driving and personal use without checking. It's wise to read the terms and conditions carefully to verify that your business insurance won't be voided unintentionally. If driving for personal use isn't covered, you might be able to add this to your Uber insurance for an extra fee.
Public liability insurance quotes
If you'll be transporting a large number of passengers through your work for Uber, you might consider taking out public liability insurance as an optional extra for your business. This is not a legal requirement and not all taxi drivers take this precaution. However, public liability insurance can offer you another layer of protection, covering you in the unlikely event of legal action and or compensation claims.
Private hire or public hire insurance
Your vehicle will be classified as a private hire taxi if you drive for Uber. You'll need to take out a private hire taxi licence, rather than public hire taxi license.
UK Uber drivers payment patterns
Uber insurance policies can be scheduled into weekly, monthly or annual payments, reflecting what works best for you. Private hire insurance providers are offering increasingly flexible options to suit Uber drivers who work in the gig economy, such as through temporary car insurance that fits around your own schedule. However, paying for your private hire insurance in a single annual payment will usually offer the best value for money but we suggest you compare all options available to you.
Common insurance exclusions and Uber restrictions
Fleet Insurance
If you are a business owner running a private hire taxi firm with a fleet of drivers, it is usually cost-effective to take out fleet insurance to insure multiple vehicles under a single policy. However, Uber drivers are self-employed contractors who are each responsible for their own vehicle and insurance cover, so fleet insurance won't be a suitable option.
Uber drivers age restrictions
Most of Uber's taxi insurance policies will have lower age restrictions, and you're unlikely to find a good deal if you are under the age of 25. Some policies will cover Uber drivers aged as young as 21 years old, but these will likely be expensive. You'll find the cheapest uber insurance quotes if you save Uber driving for once you're over 25 and have built up enough experience to demonstrate you are a safe driver.
Unauthorised Uber drivers
Some policies will allow you to add insurance for your spouse or another named driver to operate the vehicle you use for Uber driving, although perhaps just for personal use. Nevertheless, in most cases, there will be strict limits on the cover provided to unauthorised drivers. Check your Ts and Cs so you don't invalidate your insurance policy by allowing someone to drive who isn't insured.
Lack of safety
Most policies will exclude incidents that occur due to a lack of safety that you are responsible for. For example, driving under the influence of alcohol or drugs, reckless or unsafe driving, or thefts after leaving keys inside your car. These situations are easily avoidable and you can commit to driving responsibly, looking after your car and keeping your Uber passengers safe during every journey and are against Uber's terms and conditions.
---
Getting started as an Uber driver in the UK
UK Uber app locations
Operating in over 600 cities across 65 countries worldwide, Uber has created a global tyre print for the taxi-hailing app industry. The ridesharing app experience is still growing in the UK, with Uber available in 20 cities, giving you plenty of freedom to choose the area you'd like to cover.
Belfast
Birmingham, UK
Brighton and Sussex
Cambridge and East Anglia
Cardiff
Edinburgh
Glasgow
Home Counties
Leeds
Leicester
London
Manchester
Merseyside
North East, UK
Nottingham
Sheffield
South Coast, UK
South West, UK
Stoke
York
Other taxi app insurance policy cover is available
Taxi private hire business insurance is also available for drivers who operate with the following apps in addition to Uber:
Bolt
Ola
Lyft
Mytaxi
Gett
Kabbee
Radio Taxi
Com Cab
FREENOW
Comparing Uber taxi drivers insurance
You can start comparing options for the cheapest UK Uber drivers taxi insurance using Utility Saving Expert's free online tool instantly. It takes just a couple of minutes to add relevant information about yourself and your driving history, with some details about your Uber vehicle, and our tool will instantly generate competitive insurance policies tailored to your needs for you to compare.
Once your Uber insurance is in place, you can start driving your vehicle to transport Uber passengers with peace of mind that you have secured cover with the best possible value for money.
Who can be an Uber driver?
There is a set of criteria you'll need to meet in order to apply as an Uber driving partner in the UK. To apply, you'll need:
A valid UK driver's license. (EU license holders must convert their licence before onboarding.)
A minimum age of 21 is required.
Private Hire Insurance allowing you to transport passengers for hire and reward
The bank statement for the account that will be used to receive payments from Uber must be in your name or the name of a business that you own.
Profile photo of the driver