How to stay safe driving for Uber during COVID-19
Throughout the majority of 2020, the coronavirus pandemic has become a key topic for government, media and the general public. COVID-19 has completely changed the way we live and because of it, a lot of uncertainty has been created for individuals, families and businesses across the country. This also includes self-employed Uber drivers who have also been adversely affected.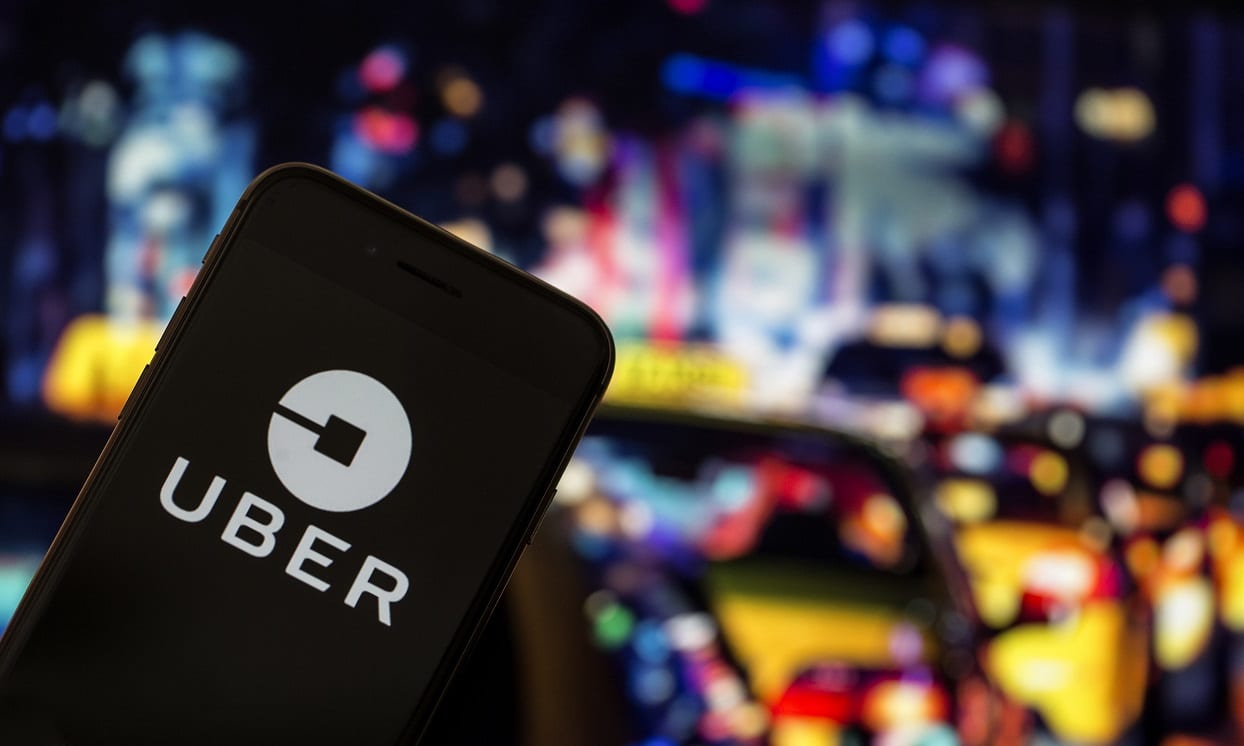 At Utility Saving Expert, we want you to stay healthy, safe, positive and well-informed during this unprecedented time. In addition to this, we also want to help you save time and money, so we've made it easier than ever to compare Uber taxi insurance.
To assist drivers in the UK, as well as across the world, Uber announced a series of steps to assist health authorities in an effort to control the spread of the virus. These include the following:
Financial support: Any Uber driver or delivery worker who has tested positive for coronavirus or anyone who has been asked by a health authority to self-isolate will have their Uber account frozen temporarily. Drivers will also receive financial assistance from Uber whilst in the 14-day self-isolating period. Additionally, the UK Government has also outlined a range of support options available to anyone who has been affected.
Disinfectants: The company is also using its partnerships with manufacturers and distributors to make sure Uber drivers have access to disinfectants and other hygiene products, this is especially important as a lot of these products will be in high demand and may not be easy to find on store shelves.
Food delivery: During this period, more and more people are relying on food delivery for the convenience it offers. Uber Eats food delivery customers are now able to request that deliverers leave food packages at the door or gate to minimise exposure risk.
Coronavirus safety tips for Uber drivers
The UK Government has encouraged everyone to avoid crowded places such as shopping centres and public transport where possible during lockdown. However, it does understand that public transport will be needed for those who are commuting to and from work throughout the week. As a result of the advice and guidance, ridesharing is now in demand, and it is expected to only increase in the coming weeks. However, it is pertinent to note that driving as an Uber driver during this period carries an increased level of responsibility, both drivers and customers must also play their part to keep themselves and others safe.
Below, we have listed five steps that Uber drivers can take to protect themselves and others from becoming infected and help to prevent the spread of coronavirus.
1. Wash your hands as frequently as you can
The first step to staying safe is to wash your hands as often as you can. Hands should be washed correctly for at least 20 seconds. This will help kill any bacterial germs and keep you clean. Using hot water and soap will do a better job than just running them under the cold tap.
As an Uber driver, we understand that it's not always possible to wash your hands. However, when you are taking rest breaks, please do try your best to wash them, especially before eating.
2. Keep the inside of your car clean and tidy
Even in normal day to day use, it will be important to keep your taxi clean and tidy as part of your work. However, during the period of COVID-19, it is even more important to clean surfaces that are touched frequently with disinfectant spray or wipes. This will protect both you and your passengers.
Disinfectant spray and antibacterial wipes are relatively inexpensive and are highly recommended. Use them throughout the day (or night) on the following surfaces:
Door handles (both inside and outside), also don't forget the handles above the passenger doors
Steering wheel and gear stick
Car dashboard along with any buttons your passengers may also have access to
As supplies can be constrained at times, it isn't always easy to get these products straight away. For this reason, Uber is working with manufacturers and distributors to help drivers get access to these disinfectant products to ensure cars remain clean for drivers and riders alike.
3. Have hand sanitizer on hand for you and your passengers
It won't come as a surprise that cars don't have running water, this makes it more difficult to wash your hands. At this juncture, you should use hand sanitizer with at least 60% alcohol.
You should use this yourself and have a separate bottle available to passengers as they enter and exit your vehicle. Make sure you stock up as you won't want to be refilling throughout the day. Currently, it's a lot easier to buy hand sanitizer from stores compared to earlier on in the coronavirus outbreak.
4. Minimise exposure by keeping your distance
It has been stated several times that the most effective way to help stop the spread of coronavirus and stay safe is to minimise your personal contact with others. If you do experience symptoms, you should self-isolate and get tested straightaway.
In the UK, if you experience any coronavirus related symptoms, the current guidelines state that you must self-isolate for 14 days. Plastic screens can also be fitted between you and your passengers to limit the spread of germs.
5. Stop driving if you feel unwell
If at any stage you are feeling unwell or it has been confirmed that you have been exposed to someone who is carrying coronavirus, it's highly important that you self-isolate and keep a watchful eye for the following symptoms:
Cough
Fever / high temperature
Sore throat
Runny nose
Shortness of breath
Loss of sense of smell or taste
If you experience any of the above symptoms, you can call NHS 111 for advice and guidance on the following:
You're unable to manage with your symptoms at home
Your condition has gotten worse
Your symptoms don't improve after 7 days
Also, remember to get a coronavirus test if you do experience any of the above symptoms.
To conclude, when working as an Uber driver it's everyone's responsibility that the latest government advice and guidelines are being followed. This will keep you and everyone around you safe. Ultimately, keep your cool and always take the necessary precautions.