How long does it take to learn to drive?
On average, it takes most people 45 hours of lessons and an additional 22 hours of practice to learn to drive in the UK.
Learning to drive in the UK is a significant rite of passage for many, whether they embark on this journey at the age of 17 or later in life. The process is comprehensive, ensuring that every driver on the road is well-equipped with the necessary skills and knowledge.
Let's take a closer look at what is involved.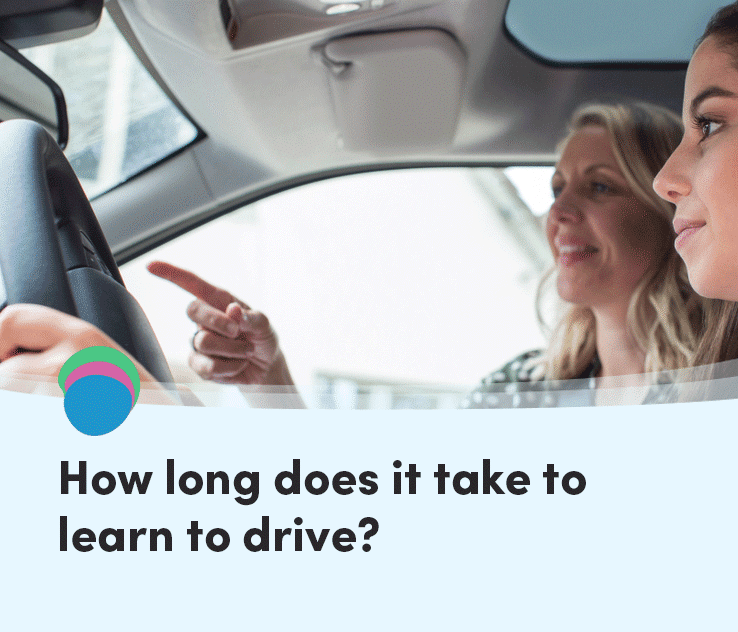 How do I find a qualified driving instructor?
To find a qualified driving instructor, you should check if they are approved by the Driver and Vehicle Standards Agency (DVSA) in the UK.
Here are 7 steps to finding a qualified driving instructor in the UK:
Research Online: Begin by searching online directories or websites dedicated to driving schools and instructors in your locality. Many of these platforms feature reviews and ratings from former students, offering insights into the instructor's teaching methods and effectiveness.
DVSA's Official Database: The DVSA maintains a database of approved driving instructors (ADIs). You can search this list to ensure the instructor you're considering is certified.
Recommendations: Ask friends, family, or colleagues for recommendations. Personal referrals can often lead to finding instructors who have a proven track record of success.
Check Their Pass Rate: While it's not the only indicator of an instructor's quality, a high pass rate among their students can be a positive sign.
Meet in Person: Before committing, consider meeting with potential instructors to discuss their teaching style, experience, and to gauge your comfort level with them.
Vehicle Considerations: Ensure the instructor's vehicle is suitable for you, in good condition, and has dual controls for safety.
Cost and Availability: Discuss lesson rates, package deals, and ensure their availability aligns with your schedule.
Remember, the right instructor can make a significant difference in your learning experience, so take the time to choose someone who aligns with your needs and comfort level.
---
How long are driving lessons?
Driving lessons in the UK typically last between 60 and 90 minutes.
Let's take a closer look at the options available to you as a learner driver in terms of driving lesson length:
Standard Lessons
Most driving lessons are structured to last between 60 to 90 minutes. This duration is considered optimal as it allows students enough time to grasp new concepts and practice them, without becoming overly fatigued.
Intensive Driving Courses
For those looking to learn driving in a shorter span, intensive driving courses are available. In these courses, lessons can last between two to six hours a day, with appropriate breaks. These are designed to pack in more learning in a condensed timeframe.
Customised Durations
Some instructors might offer flexibility in lesson durations based on the learner's needs. For instance, beginners might start with shorter sessions to avoid feeling overwhelmed, gradually increasing the duration as they become more comfortable.
Frequency Matters
While the duration of individual lessons is essential, the frequency of lessons also plays a crucial role in the learning process. Regular, consistent lessons can help in retaining and reinforcing driving skills.
Balancing Theory and Practice
While on-road practice is vital, lessons might also include off-road theory sessions, discussions about road signs, or even mock tests. The blend of theory and practical ensures a holistic learning experience.
Choosing the right lesson duration and frequency can significantly impact the learning curve, so it's essential to discuss your preferences and needs with your instructor.
---
How many driving lessons will I need to pass?
On average, most people require 45 hours of driving lessons to be adequately prepared for the driving test, according to DVSA's data.
No Legal Minimum
In the UK, there isn't a set legal requirement for the number of lessons you must take before sitting for the driving test. However, considering the practical test's cost of £62, it's advisable to be thoroughly prepared before trying.
Instructor's Recommendation
Trust in your driving instructor is crucial. With their extensive experience, instructors have a keen sense of when a student is test-ready. Most won't suggest booking a test until they're confident of the learner's capabilities on the road.
Duration to Complete Lessons
If you're taking one or two lessons a week, the average learner is expected to finish their lessons between six months to a year. Government data supports this, indicating that 67.7% of learners achieve their full licence within a year of starting with their provisional licence, while only 18.5% manage within six months.
Age Factor
Age can play a role in the learning process. Typically, older learners tend to progress and pass more quickly, whereas those under the age of 34 might take a tad longer.
 
Automatic vs. Manual Cars
The choice between learning in an automatic or a manual car can influence the pace of learning. Some find it more intuitive to learn in an automatic car. However, it's essential to note that if you pass your test in an automatic car, you'll be licensed to drive only automatic cars in the UK.
Each learner's journey is unique, and while these guidelines provide a general framework, the number of lessons one needs can vary based on individual aptitude and circumstances.
---
How long does it take to learn driving theory?
Learners are recommended to spend between 12 to 24 hours on theory practice, broken down into 2-hour blocks.
Revision Timeframe
While the exact time can vary based on individual aptitude, many experts recommend dedicating between 12 to 24 hours for theory practice. This time can be broken down into 2-hour blocks, with one hour focused on theory questions and another hour on practising hazard perception skills.
DVSA's Recommendation
Previously, the Driver and Vehicle Standards Agency (DVSA) suggested a minimum of 20 hours of theory test revision to be fully prepared for the exam.
Personalised Approach
The time required can differ based on personal learning styles and familiarity with the material. Some might find success with consistent short daily sessions, while others might prefer longer, more intensive study periods.
Utilising Resources
There are various resources available, both online and offline, to aid in theory test preparation. These include mock tests, apps, books, and online platforms that offer practice questions and hazard perception simulations.
It's essential to approach the theory test with confidence, ensuring you've thoroughly covered all topics and practised under exam conditions.
---
How long does the practical driving test last?
The practical driving test typically lasts around 40 minutes. However, if you're taking an extended driving test due to a previous driving ban, it will be approximately 70 minutes.
Standard Test Duration
The standard practical driving test is designed to assess your driving skills in various road and traffic conditions. It includes approximately 20 minutes of independent driving, where you'll be asked to follow either traffic signs or directions from a sat nav. The entire test, including this independent driving segment, should take around 40 minutes.
 
Extended Driving Test
For those who have previously been banned from driving and are retaking the test, there's an extended version. This test is longer to ensure that the driver has adequately improved their skills and is safe to return to the roads. The extended test lasts about 70 minutes.
Theory Test Duration
While the focus here is on the practical test, it's worth noting the duration of the theory test for a comprehensive understanding. The theory test consists of 50 multiple-choice questions, for which you have a maximum of 57 minutes. Following this, you'll need to identify hazards in 14 one-minute videos. In total, the theory test can take up to one hour and 11 minutes, though some candidates might complete it faster.
Ensuring you're well-prepared for both the practical and theory tests is crucial for success and for becoming a safe and confident driver on UK roads.
---
How can I learn to drive in a shorter timeframe?
To learn to drive in a shorter timeframe, consider booking an intensive driving course, which allows you to condense many hours of lessons into a week or two.
Intensive Driving Courses
Intensive or 'crash' courses are designed to help learners acquire driving skills in a condensed period. These courses can span a week or two and are packed with lessons, ensuring you get consistent and focused training1.
Choosing the Right Instructor
Finding an instructor who aligns with your schedule is essential. If you aim to take multiple lessons a week, ensure your chosen instructor can accommodate this. Booking lessons in advance ensures consistency and progression1.
Home Practice
In between formal lessons, practising with a family member or friend can be beneficial. Ensure the person you practice with is over 21 and has held their full driving licence for at least three years. To legally drive their car, consider getting a short-term learner driver car insurance policy, which will cover you without affecting the car owner's insurance.
Prioritise Theory from the Start
You can't take your practical driving test until you've passed the theory test. Start studying the rules of the road and the highway code early on. Utilising resources like the DVLA theory test app and taking practice tests can be immensely helpful.
Safety and Mastery
While the goal might be to learn quickly, it's paramount not to rush the process. Being a confident and knowledgeable driver not only increases your chances of passing the test on the first attempt but also ensures safety on the roads. Additionally, impeccable driving skills can lead to discounts on young driver's insurance policies through telematics.
Remember, the journey to becoming a skilled driver is unique for everyone. While these steps can accelerate the process, it's essential to ensure you're thoroughly prepared and confident before taking the test.
---
What insurance do I need as a learner driver?
As a learner driver in the UK, you need provisional or learner driving insurance. If you're practising in a friend or family member's car, ensure their insurance policy covers you as a learner driver; otherwise, you'll need to take out your own separate learner insurance.
Types of Learner Insurance
Provisional or Learner Driving Insurance: This insurance is specifically designed for learners practising in their own car. It provides coverage while you're learning to drive.
Short-Term Learner Insurance: Some insurance providers offer short-term learner driver insurance, which can range from a few hours to several days. This is ideal for learners who need insurance for a brief period or specific practice sessions.
Annual Learner Insurance: For those who anticipate a longer learning journey, some insurers offer annual learner insurance policies.
Using Someone Else's Car
If you're practising in a car owned by a friend or family member, it's essential to check if their existing insurance policy covers learner drivers. If not, you'll need to either add yourself to their policy or take out a separate learner driver insurance.
Transitioning to Full Insurance
Once you've passed your driving test and obtained a full driving licence, you'll transition from learner insurance to standard car insurance. As a young or new driver, consider looking into telematics or "black box" insurance. This type of insurance uses a device to monitor your driving habits, and safe driving can lead to discounts on your policy.
It's crucial to ensure you're adequately insured while learning to drive. Not only is it a legal requirement, but it also provides peace of mind, knowing you're covered in case of any incidents.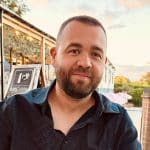 Chris Richards
Chris is a personal finance specialist who founded Council Tax Advisors in 2012, assisting over 250,000 people with their Council Tax debt. Observing that many clients overpaid on utilities, he launched Utility Saving Expert in 2014, an energy price comparison site. In 2016, the platform expanded its services to include consumer and business insurance comparisons. Utility Saving Expert stands out with its commitment to social responsibility, donating 10% of net profits to fuel poverty charities, underscoring its dedication to both client value and community support.