How much do Amazon Flex delivery drivers make in the UK?
In the bustling world of gig economy jobs, Amazon Flex has emerged as a popular choice for many in the UK. Offering the allure of flexible hours and the promise of decent earnings, it has attracted a myriad of drivers eager to turn their vehicles into money-making machines.
But how much do Amazon Flex delivery drivers really earn? As with many freelance roles, the answer isn't straightforward.
In this article, we'll delve into the intricacies of Amazon Flex's pay structure, breaking down the potential earnings and costs, to give you a comprehensive view of what you might expect as a Flex driver in the UK.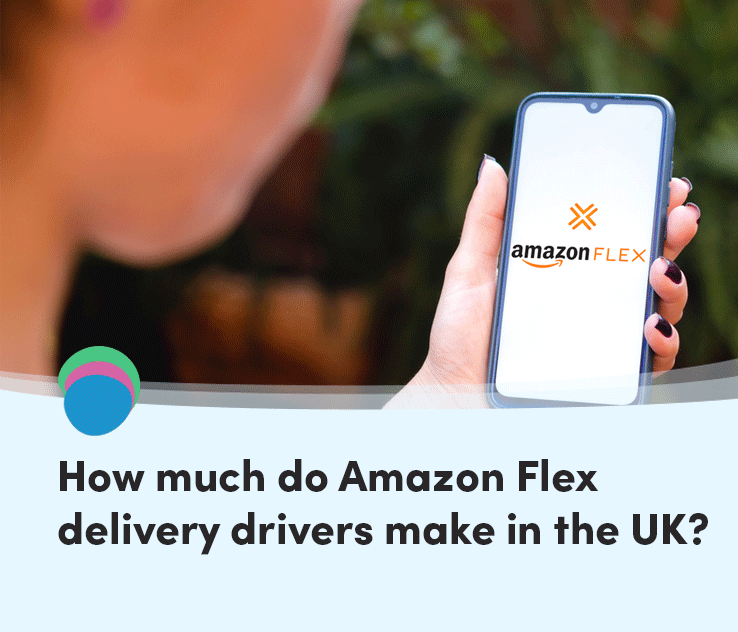 How much do you get paid as an Amazon Flex Driver?
Amazon Flex drivers in the UK can expect to earn between £13 to £15 per hour, depending on their location and the specific delivery route. This rate can increase during peak times or in areas where the demand for deliveries is high.
Earnings Breakdown
Hourly Rates: Amazon advertises that Flex drivers can earn between £13 to £15 per hour. The exact rate can vary based on the location within the UK and the specific delivery route. For instance, during busy times or in certain high-demand areas, this rate can go up.
Delivery Blocks: Amazon Flex operates on a system of delivery blocks, which typically last between 3-6 hours. Drivers are paid a flat rate for each block they complete. The rate you receive isn't influenced by how quickly you make the deliveries, as long as they are completed within the designated block time.
Tips: In addition to the base pay, Flex drivers delivering for Amazon.com have the opportunity to receive tips from customers. This provides an added avenue to boost overall earnings.
The table below provides an earnings overview for Amazon delivery drivers:
| | Low Range | Median | High Range |
| --- | --- | --- | --- |
| Annual Salary | £26,228 | £27,300 | £31,200 |
| Monthly Salary | £2,186 | £2,275 | £2,600 |
| Weekly Salary | £505 | £525 | £600 |
| Daily Salary | £101 | £105 | £120 |
| Hourly Wage | £13.45 | £14 | £16 |
It's important to highlight that the numbers provided are general estimates sourced from Talent.com. Actual income can differ based on factors such as your geographical area, the volume of deliveries completed, the blocks you take on, and the total miles driven. Remember, the amounts mentioned are before tax, and being an independent courier means you'll need to manage and settle your tax obligations on your own.
---
What costs are involved in being an Amazon Flex delivery driver?
Being an Amazon Flex delivery driver in the UK involves several costs that potential drivers should be aware of:
Courier Insurance
To use your vehicle for delivery purposes, you'll need a specific type of insurance known as Courier insurance or Delivery Driver insurance. This type of insurance is more expensive than standard vehicle insurance. Monthly Courier Car policies can start from around £220 per month. It's essential to ensure you're adequately covered, as many of the UK's major car insurers don't provide policies for Amazon drivers.
Fuel
Depending on the routes and distances covered, fuel can be a significant expense. Research indicates that it's common for the total mileage driven for a block (a set delivery period) to exceed 100 miles, which includes journeys to and from the depot. With the average petrol price in the UK being around 162p per litre and an average car covering about 36 miles per gallon, a 100-mile journey could cost approximately £20 in petrol.
Vehicle Depreciation
The more you drive, the more wear and tear your vehicle experiences, leading to depreciation. For a driver covering 70 miles per day, five days a week, for a year, they'd accumulate over 18,000 miles annually just from Flex deliveries. This mileage is considerably higher than the average UK driver's annual mileage, impacting the vehicle's resale value.
Exhaustion
While not a direct financial cost, the physical demands of the job can be taxing. Flex work can involve lifting heavy packages, climbing stairs, and rushing to meet delivery slots. The environment can be exhausting, especially during peak times or when handling many packages.
Taxes
As Amazon Flex drivers are self-employed in the UK, they are responsible for handling their own taxes. This means setting aside a portion of their earnings to cover income tax and National Insurance contributions. Being self-employed also requires drivers to keep detailed records of their income and expenses, and they may need to complete a self-assessment tax return annually.
It's crucial for potential drivers to factor in these costs when considering working for Amazon Flex. While the job can offer good pay rates, these expenses can impact overall earnings.
---
Is the pay worth it for an Amazon Flex delivery driver?
For many, the allure of Amazon Flex lies in its promise of flexibility and the potential to earn a decent wage. On average, Amazon Flex drivers in the UK can earn between £13 to £15 per hour.
However, when considering whether the pay is worth it, it's crucial to factor in the associated costs and challenges.
Earnings vs. Expenses
While the hourly rate might seem attractive, drivers need to deduct expenses such as fuel, vehicle maintenance, and courier insurance. For instance, after accounting for taxes, fuel costs, and other expenses, some drivers report net earnings of around £6 per hour. When considering wear and tear on the vehicle, business insurance, and the time invested, the net hourly rate can be even lower for some.
Variable Workload
The number of available delivery blocks can fluctuate, meaning there might not always be consistent work available. Some routes can be more challenging than others, especially if they cover city centres or areas drivers aren't familiar with.
Physical Demands
The job can be physically demanding, requiring drivers to handle packages of varying weights and sizes. Additionally, the need to meet delivery windows can sometimes create a sense of urgency, adding to the stress.
Tax Implications
Being self-employed means drivers are responsible for their own taxes. This requires diligent record-keeping and potentially setting aside a portion of earnings to cover tax obligations.
Feedback from Drivers
Reviews from drivers on platforms like Indeed indicate a mixed response. Some drivers appreciate the flexibility and find the pay satisfactory, especially when working part-time or as supplementary income. However, others feel that the costs and wear on their vehicle outweigh the benefits of the pay.
While Amazon Flex offers an opportunity to earn, whether it's worth it largely depends on individual circumstances, such as the driver's location, the condition of their vehicle, and their personal financial needs. It's essential for potential drivers to weigh the pros and cons, considering both the gross earnings and the associated costs, before deciding if Amazon Flex is the right fit for them.
---
What are the benefits of being an Amazon Flex driver?
Being an Amazon Flex driver in the UK comes with several benefits:
Flexibility: One of the primary advantages of Amazon Flex is the flexibility it offers. Drivers can choose their schedules, allowing them to work around other commitments, whether that's another job, studies, or family responsibilities.
Decent Earnings: Amazon Flex advertises that drivers can earn between £13 to £15 per hour, which is above the minimum wage in the UK. This rate can be even higher during peak times or in areas with high demand for deliveries.
Weekly Payments: Amazon Flex drivers receive their earnings on a weekly basis, which can be beneficial for managing short-term expenses and cash flow.
Local Deliveries: Most deliveries are local, meaning drivers don't have to travel long distances or navigate unfamiliar areas frequently. This can reduce the wear and tear on the vehicle and save on fuel costs.
Independence: Being an Amazon Flex driver means you're essentially your own boss. You decide when you work, how often you work, and can take breaks as needed. This level of autonomy is appealing to many.
Potential for Tips: While not guaranteed, there's a possibility of earning tips, especially during the holiday season or when delivering in certain regions.
Supportive App: The Amazon Flex app is designed to assist drivers throughout their delivery process, from route planning to customer communication, making the job more manageable.
It's worth noting that while there are several benefits to being an Amazon Flex driver, it's essential to weigh these against the associated costs and challenges to determine if it's the right fit for an individual's circumstances.
---
How can I maximise my earnings as an Amazon Flex driver?
Maximising earnings as an Amazon Flex driver requires a combination of strategy, efficiency, and knowledge of the platform.
Here are some key tactics to consider:
Location Matters: The proximity to Amazon Flex distribution centres can influence earnings. Being centrally located to multiple centres can increase the chances of getting blocks with nearby deliveries. If you're not near a centre, consider combining Amazon Flex with other gig jobs during the commute.
Arrive Early: To avoid long wait times at distribution centres, arrive about 30 minutes early. This can help in getting a head start on deliveries and reduce the chances of late deliveries.
Efficient Navigation: While the Amazon Flex app provides directions, consider using Google Maps or Waze for more efficient routing, especially in areas you're unfamiliar with.
Stay Updated: Regularly update the Amazon Flex app to benefit from new features, improvements, and bug fixes.
Vehicle Efficiency: Use a fuel-efficient vehicle to reduce fuel costs. Remember, the type of vehicle can impact the number of packages you can deliver in one go.
Organise Packages: After loading, take a moment to organise packages by delivery order. This can save time during deliveries and reduce the chances of missed packages.
Reattempt Missed Deliveries: If you can't deliver a package due to unforeseen circumstances, try to redeliver at the end of your shift. This can improve your delivery success rate.
Wear Identification: Wear the Amazon Flex vest to be easily identifiable, reducing the chances of confrontations or misunderstandings during deliveries.
Work During Peak Times: Schedule shifts during high-demand periods like holidays and Amazon Prime days. These times often offer more delivery blocks and the potential for higher earnings.
Track Profitable Blocks: Keep records of the most lucrative blocks and times. Use this data to strategise your future shifts.
Engage with the Community: Monitor social media platforms like Reddit, Quora, and YouTube for tips, experiences, and strategies shared by other Amazon Flex drivers.
Consider Amazon Fresh: Amazon Fresh deliveries can offer additional earning opportunities, including tips.
Use Supportive Apps: Tools like Gridwise can help track mileage, compare earnings across gig jobs, and offer additional benefits like gas discounts.
In essence, maximising earnings as an Amazon Flex driver is about being proactive, staying informed, and continuously looking for ways to improve efficiency and effectiveness on the job.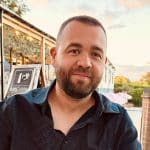 Chris Richards
Chris is a personal finance specialist who founded Council Tax Advisors in 2012, assisting over 250,000 people with their Council Tax debt. Observing that many clients overpaid on utilities, he launched Utility Saving Expert in 2014, an energy price comparison site. In 2016, the platform expanded its services to include consumer and business insurance comparisons. Utility Saving Expert stands out with its commitment to social responsibility, donating 10% of net profits to fuel poverty charities, underscoring its dedication to both client value and community support.