What insurance do I need to deliver for Amazon Flex?
Insurance is a key component for Amazon Flex drivers in the UK. It's not just about legality; it's about security on the move. For Amazon Flex drivers, securing the right insurance is paramount.
You're required to have Hire & Reward insurance coupled with your existing Social, Domestic & Pleasure policy. This ensures you're comprehensively covered for both your personal errands and your Amazon Flex delivery activities.
We will now take a closer look at these insurance types, their significance, and how to ensure you have the right protection for your delivery work with Amazon Flex. Join us as we provide a detailed walkthrough to help you navigate these essential requirements.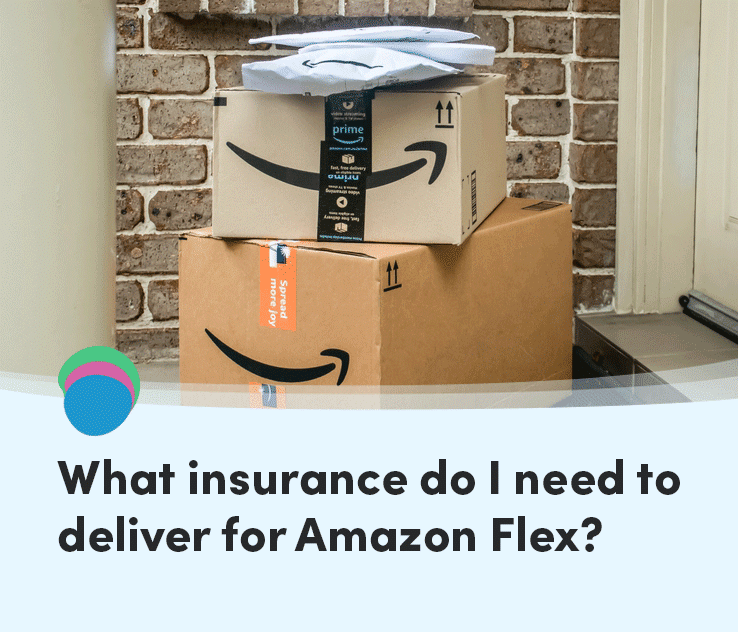 What insurance do self-employed courier drivers need?
Self-employed courier drivers in the UK require a specific type of commercial vehicle insurance known as Hire & Reward (H&R) alongside their standard Social, Domestic & Pleasure (SD&P) insurance. The H&R component is crucial as it covers the carriage of goods for payment, which is not included in standard personal auto policies.
This commercial policy should also encompass public liability cover. This is vital as it provides protection in scenarios where the driver might be liable for accidents that cause injury to others or damage to their property while conducting business activities.
Ideally, self-employed couriers should seek a combined policy that merges both H&R and SD&P coverage. This ensures that they are insured comprehensively, whether they are driving for personal reasons or while engaged in work-related deliveries. It's a streamlined approach that offers full protection across all aspects of a courier's driving needs.
---
What is business class insurance?
Business class insurance, also known as class 3 insurance in the UK, is tailored for vehicles used in certain business activities.
It's distinct from commercial Hire & Reward (H&R) insurance, which is specific to vehicles that transport goods or passengers for payment.
This type of insurance is typically suited for professionals who travel as part of their work. For instance, it could cover a salesperson visiting various clients.
However, business class insurance generally does not extend to cover the delivery of goods across multiple locations. It's more restrictive, often only covering travel between fixed points for business purposes, not for direct financial gain from the transport itself.
---
Can I work for Amazon Flex using class 3 insurance?
No, you cannot work for Amazon Flex using only class 3 business insurance.
Amazon Flex requires drivers to have Hire & Reward (H&R) insurance because it specifically covers the delivery of goods in exchange for payment. Class 3 business insurance typically covers travel between fixed business locations and does not include the multi-drop delivery services performed by Amazon Flex drivers.
To work with Amazon Flex, you need to ensure that your insurance policy covers you for the specific type of driving and delivery work you will be doing. This means having H&R insurance that provides cover for each delivery trip you undertake as part of the Amazon Flex service. Without this, you would not be compliant with Amazon Flex's insurance requirements and could be at risk of personal liability in the event of an accident or damage.
---
Why do Amazon Flex drivers need hire and reward insurance?
For Amazon Flex drivers, securing the right insurance is a professional imperative. Hire & Reward insurance isn't just a legal formality; it's a critical component of your delivery work. This specific type of insurance is designed to cover the commercial use of your vehicle, ensuring that you're protected while carrying goods for payment.
The core function of Hire & Reward insurance is to cover the transportation of parcels, which is the crux of the service provided by Amazon Flex drivers. Standard personal car insurance policies do not extend to commercial delivery activities, making it essential for drivers to have this additional cover.
Amazon Flex contributes to this protective measure by offering a commercial policy that covers drivers during delivery operations. However, insurance for Amazon Flex drivers goes beyond what's provided by the platform. It's the driver's responsibility to ensure that they have comprehensive cover that safeguards every aspect of their delivery work.
Operating without Hire & Reward insurance carries significant risks. In the event of an accident during delivery without the proper insurance, Amazon Flex drivers could face severe financial and legal consequences. In the UK, the repercussions of driving without the correct insurance can be quite severe, including fines, penalty points, or even impoundment of the vehicle. For Amazon Flex drivers, it's not only about adhering to the law but also about upholding a professional standard by being fully insured for all delivery activities.
---
How much does Amazon Flex insurance cost?
Amazon Flex insurance typically costs between £0.22 per hour, as per a pay-as-you-go option, to around £2,500 annually for a 12-month policy. These figures can vary based on individual circumstances and the insurance provider.
The pay-as-you-go model is particularly cost-effective for part-time drivers. It allows for flexibility, charging only during active delivery hours. This option can help manage costs without paying for unnecessary cover.
For those driving on a more regular or full-time basis, an annual policy provides uninterrupted cover. It simplifies the process, ensuring drivers are insured at all times. This can be a more straightforward solution for drivers with a steady delivery schedule.
Insurance costs are influenced by factors such as driving history, vehicle type, and location. Drivers with a clean record may benefit from lower rates. Conversely, those with prior claims or offences could face higher premiums.
To find the best rates, drivers should compare courier insurance quotes from several insurers. It's essential to consider the level of cover, policy exclusions, and the insurer's reputation. The right policy balances cost with comprehensive protection and peace of mind.
---
Does Amazon provide insurance for its Flex drivers?
Amazon does not provide insurance for Amazon Flex drivers as of 2023.
The company ceased offering 'Additional Cover' commercial insurance in 2022. This policy used to protect drivers while they were using their vehicles to make deliveries, including coverage for any damage to third-party vehicles.
However, this insurance did not cover the drivers for personal car use, known as Social, Domestic & Pleasure (SD&P), which meant that drivers had to secure a separate personal car insurance policy.
Now, as an Amazon Flex driver, you are responsible for arranging your own insurance cover with an approved insurer to ensure you are protected for both work (Hire & Reward) and personal use (SD&P).
---
Can I use my own car to deliver for Amazon Flex?
Yes, you can use your own car to deliver for Amazon Flex, provided it meets certain requirements.
Your vehicle must be a mid-size car or larger and have at least 5 seats to qualify for delivery work. This ensures there is sufficient space to accommodate the parcels you'll be transporting.
However, there are exceptions to this rule. If you own a van or an enclosed bed pickup truck, you can use it for Amazon Flex deliveries. These types of vehicles are suitable because the covered space can be used to protect parcels from the weather, ensuring they remain secure and undamaged during transit.
---
Can Amazon Flex drivers have a passenger in the vehicle?
Yes, Amazon Flex drivers in the UK are allowed to have a passenger or pet accompany them while making deliveries, but they must adhere to specific Amazon guidelines and insurance policies.
At Amazon Logistics delivery stations, any passengers must remain inside the vehicle. For pickups from Amazon Fresh, Morrisons, or other store locations, passengers are not permitted to enter the delivery station or the designated pick-up areas within the stores.
The vehicle used for deliveries must have sufficient space to safely carry both the passenger or pet and all the parcels for the delivery block. It's important to ensure that neither passengers nor pets, except for service animals, interact with customers or assist with the delivery of parcels to customer doorsteps.
Additionally, passengers are not allowed to drive the vehicle at any point during the Amazon Flex delivery block. It's also crucial to check with your insurance provider to confirm that your policy covers the carriage of passengers and pets while you are delivering, to avoid any potential issues or breaches of your insurance terms.
---
Does Amazon Flex Insurance cover me for Uber driving?
No, the insurance provided by Amazon Flex does not cover you for Uber driving.
If you're driving for Uber, you will need a specific type of insurance known as private hire taxi insurance. This is because private hire taxi insurance is designed to cover the transportation of passengers for payment, which is different from the Hire & Reward insurance required for Amazon Flex drivers, which covers the delivery of goods.
If you're working for Uber Eats, the Hire & Reward insurance that covers Amazon Flex drivers may be suitable, but you must ensure that your policy specifically includes food delivery. The requirements for insurance can vary depending on the goods being delivered and the nature of the work.
Before you start driving for either Amazon Flex, Uber, or Uber Eats, it's essential to confirm that your insurance policy meets the minimum requirements for the specific service you are providing. This will ensure that you are fully covered for the particular type of delivery or passenger transport work you are undertaking.
---
Frequently Asked Questions (FAQs)
What happens if I get into an accident while delivering for Amazon Flex?
If you're involved in an accident while delivering for Amazon Flex, you should first ensure the safety of everyone involved and call emergency services if necessary. Then, report the accident to Amazon Flex through the app.
Your Hire & Reward insurance, which is required for Amazon Flex drivers, should cover the costs associated with the accident, but you'll need to follow the claims process outlined by your insurer. Always report the incident to your insurance provider as soon as possible.
Can I deliver for Amazon Flex if I have points on my driving licence?
It may be possible to deliver for Amazon Flex if you have points on your driving licence, but it depends on the nature and number of offences. Amazon Flex has specific requirements for drivers, which typically include having a clean driving record.
You'll need to disclose any points on your licence during the application process, and Amazon will make a decision based on their criteria. Additionally, having points on your licence can affect your insurance premiums and eligibility for Hire & Reward insurance.
Are there any vehicle maintenance requirements for Amazon Flex drivers?
Amazon Flex requires that all drivers maintain their vehicles in good working order to ensure safety and reliability. This includes regular servicing in line with the manufacturer's recommendations, ensuring tyres are at the correct pressure and have sufficient tread, and that all lights and signals are functioning properly. Keeping your vehicle well-maintained is also often a requirement of your insurance policy, and failure to do so could affect your coverage in the event of an accident.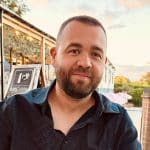 Chris Richards
Chris is a personal finance specialist who founded Council Tax Advisors in 2012, assisting over 250,000 people with their Council Tax debt. Observing that many clients overpaid on utilities, he launched Utility Saving Expert in 2014, an energy price comparison site. In 2016, the platform expanded its services to include consumer and business insurance comparisons. Utility Saving Expert stands out with its commitment to social responsibility, donating 10% of net profits to fuel poverty charities, underscoring its dedication to both client value and community support.