How to become an Amazon Flex driver
Amazon Flex is transforming the delivery process, making it easier for items to be delivered right to the doorsteps of homes throughout the UK. Whether you're driving through the busy streets of a city or the quiet lanes of a village, delivering with Amazon Flex provides a flexible earning opportunity. With the increase in online shopping, the role of a reliable delivery driver is more important than ever. This guide outlines how you can join Amazon Flex's UK delivery team.
Here are the 5 steps to becoming an Amazon Flex driver:
Step 1 – Check Your Eligibility: Confirm that you meet the age requirements, have a valid UK driving licence, and are legally allowed to work in the UK.
Step 2 – Your Vehicle: Ensure your vehicle is suitable for deliveries according to UK standards and that you're covered with the appropriate insurance.
Step 3 – The App: Install the Amazon Flex app from the UK app store and submit your personal details.
Step 4 – Background Check: Go through the required checks to confirm you're all set to make deliveries.
Step 5 – Plan Your Deliveries: Decide on your delivery slots that fit your schedule, taking into account the usual UK traffic conditions and busy delivery times.
We'll delve into each step to give you detailed guidance and practical tips, helping you to smoothly begin your journey with Amazon Flex in the UK.
What is Amazon Flex?
Amazon Flex is a delivery program where independent contractors, called delivery drivers, use their own vehicles to deliver Amazon packages.
Drivers choose delivery blocks of time that fit their schedule, using the Amazon Flex app to guide their work.
The program offers a flexible earning opportunity, with drivers being paid for each block they complete. It's designed for those looking to supplement their income with a delivery job that fits around their lifestyle.
---
What does an Amazon Flex driver's job involve?
An Amazon Flex driver's job in the UK involves using their own vehicle to deliver packages to Amazon customers.
A typical day includes picking up parcels from an Amazon delivery station and using the Amazon Flex app to plan the delivery route. The app provides navigation and tracking, guiding drivers to each destination and managing delivery itineraries efficiently.
Your day starts by selecting a delivery block in the app and heading to the designated Amazon location to pick up the parcels. The app then becomes a vital tool, offering route guidance, tracking packages, and allowing drivers to scan parcels as they deliver them.
It's designed to streamline the delivery process, from the moment parcels are collected to the final delivery confirmation. Drivers need to be adept at managing their time and routes, ensuring all parcels are delivered within their scheduled block. The job requires a mix of driving, logistics management, and customer service skills, as drivers may interact with customers upon delivery.
---
What are the eligibility criteria to work as an Amazon Flex driver?
To work as an Amazon Flex driver, the eligibility criteria are as follows:
Be at least 18 years old.
Hold a valid full UK driving licence.
Own a mid-size or larger vehicle, such as a 4-door car or van.
Have a smartphone: iPhone (iOS 13 or newer) or Android (6.0 or newer).
Pass a background check.
Have the right to work in the UK.
These criteria ensure that you have the legal and practical means to carry out deliveries. It's important to note that the vehicle must be reliable and insured, and you should be prepared to handle various package sizes. The background check will assess your suitability for the role, including your driving history.
---
How do I sign up as an Amazon Flex driver?
To sign up as an Amazon Flex driver in the UK, follow these steps:
Download the App: Start by downloading the Amazon Flex app, which is available on the Apple App Store for iPhones or Google Play Store for Android devices. Ensure your smartphone meets the operating system requirements: iOS 13 or newer, or Android 6.0 or newer.
Create Your Account: Open the app and follow the prompts to create your account. You'll need to provide personal information, including your name, email address, and phone number. You'll also be asked to enter your UK driving licence details and confirm your right to work in the UK.
Background Check: As part of the sign-up process, you'll be required to consent to a background check. This will assess your driving record and ensure you have no criminal history that would disqualify you from driving for Amazon Flex. The check is typically completed within a few days.
Set Up and Start Scheduling: Once you pass the background check and your account is activated, you can start scheduling delivery blocks. The app will show you available times and estimated earnings for each block. Choose blocks that fit your schedule and start earning.
Remember to have your vehicle details and insurance information at hand, as you'll need to provide these during the sign-up process. For a step-by-step guide or to begin the application, visit the Amazon Flex UK website at flex.amazon.co.uk. This is also where you can find additional information about the job and payment structure.
---
What are the vehicle requirements for Amazon Flex?
The vehicle requirements for Amazon Flex drivers in the UK are specific and must be adhered to for eligibility:
You need a mid-size or larger vehicle, such as a 4-door car or van.
Your vehicle must be covered by appropriate insurance to drive in the UK.
The vehicle should be in good condition and reliable for delivering packages safely.
It's important to note that the vehicle must be able to transport a good number of packages, which varies depending on the size and number of deliveries you plan to make. Always ensure your vehicle meets these standards before signing up to drive with Amazon Flex.
---
What insurance do I need to delivery for Amazon Flex?
To deliver for Amazon Flex, you must have hire and reward insurance, which is a specific type of courier insurance. This insurance is necessary because it covers you for carrying goods for payment, a service not included in standard private car insurance. It's often referred to as Amazon Flex insurance when tailored for their drivers.
In addition to your hire and reward insurance, Amazon Flex offers a commercial insurance policy for drivers during delivery blocks. This policy includes auto liability coverage, which is crucial for protecting against third-party claims for injury or property damage.
Furthermore, the policy provides contingent comprehensive and collision coverage that applies specifically for the duration of the delivery block. This coverage is important as it bridges the gap between your personal driving and commercial driving activities.
Public liability insurance is another important consideration. It can protect you from claims if someone is injured or their property is damaged as a result of your work activities. It's essential to discuss with your insurance provider to ensure you have comprehensive coverage for all aspects of your delivery work.
---
What are delivery blocks?
Delivery blocks are the scheduled times that Amazon Flex drivers choose to deliver packages. They are typically 3-6 hours long and can be reserved through the Amazon Flex app.
To reserve and schedule your blocks, you'll use the Amazon Flex app to see available times and select the ones that fit your schedule. It's a good idea to regularly check the app for new blocks, as they can become available at any time.
For efficient delivery block management, consider the following tips:
Plan your schedule in advance to secure your preferred delivery times.
Be on the lookout for 'Reserved Offers' that Amazon Flex may assign to you based on your availability and past performance.
Keep an eye on 'Surge' times when demand is high; these blocks often pay more.
Managing your blocks effectively is crucial for maximising your earnings with Amazon Flex.
---
How much can you earn as an Amazon Flex delivery driver?
Amazon Flex drivers in the UK can earn between £13 to £17 per hour.
However, the exact earnings can depend on several factors, including the number of hours worked, the number of delivery blocks completed, and the specific location within the UK.
Estimated earnings for Amazon Flex delivery blocks
| Delivery Blocks | Estimated Earnings Per Block | Total Estimated Earnings |
| --- | --- | --- |
| 1 block (3-4 hours) | £39 – £68 (3-4 hours at £13-£17 per hour) | £39 – £68 |
| 2 blocks (6-8 hours) | £78 – £136 (6-8 hours at £13-£17 per hour) | £78 – £136 |
| 5 blocks (15-20 hours) | £195 – £340 (15-20 hours at £13-£17 per hour) | £195 – £340 |
| 10 blocks (30-40 hours) | £390 – £680 (30-40 hours at £13-£17 per hour) | £390 – £680 |
Please note that these figures are estimates and actual earnings can vary. Drivers are paid weekly via direct deposit, and they can track their earnings in the Earnings section within the Amazon Flex app.
The app provides details on each delivery block, including the time commitment and the expected pay.
For the most accurate and up-to-date information on earnings, it's best to refer to the Amazon Flex website or the Amazon Flex app.
Keep in mind that these are gross earnings and actual take-home pay would be affected by factors such as vehicle expenses, taxes, and insurance costs.
---
How to increase your earnings as an Amazon Flex driver?
To maximise your income as an Amazon Flex driver in the UK, it's wise to combine strategic planning with opportunities from other gig economy roles.
Opt for delivery blocks during surge times when payment rates are higher and stay ready for last-minute blocks that could boost your pay. Efficiently planning your delivery routes with the Amazon Flex app is crucial, as it saves time and fuel, allowing for more deliveries and thus higher earnings within each block.
Complementing your Amazon Flex schedule with food delivery services like Deliveroo or Uber Eats can significantly increase your earning potential. By aligning Amazon Flex deliveries with peak food delivery times, you can seamlessly transition between delivering packages and food orders during the busiest hours, such as lunch and dinner times. This strategy ensures you're always on the move, maximising your income during high-demand periods.
Additionally, leveraging Amazon Flex's 'Instant Offers' can fill any schedule gaps with short, on-demand delivery tasks, often at a premium rate. However, balancing multiple gig economy jobs requires meticulous time management to prevent schedule clashes and ensure timely deliveries across services.
By maintaining a well-organised calendar and being selective with job acceptances, you can uphold a high success rate, garner positive reviews, and potentially secure more consistent work. The combination of availability, strategic scheduling, and efficient delivery practices is the key to increasing your earnings as an Amazon Flex driver.
---
Frequently Asked Questions (FAQs)
Can I work for Amazon Flex if I have a non-UK driving licence?
To drive for Amazon Flex in the UK, you must have a valid full UK driving licence. Drivers with a valid EU driving licence could also drive in the UK, but it's best to check the latest regulations post-Brexit and whether you need to exchange it for a UK licence.
What happens if I miss a scheduled delivery block?
If you miss a delivery block without cancelling it within the allowed timeframe, it may affect your standing with Amazon Flex. It's important to cancel blocks at least 45 minutes before the start to avoid penalties. Repeated missed blocks could lead to deactivation from the service.
Are there any specific smartphone requirements for the Amazon Flex app?
Yes, the Amazon Flex app requires a smartphone with a camera with flash, GPS location services, and an active internet connection. For Android users, the phone must have Android 6.0 or higher, and for iPhone users, iOS 13.0 or higher is required.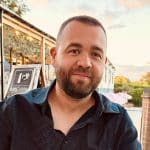 Chris Richards
Chris is a personal finance specialist who founded Council Tax Advisors in 2012, assisting over 250,000 people with their Council Tax debt. Observing that many clients overpaid on utilities, he launched Utility Saving Expert in 2014, an energy price comparison site. In 2016, the platform expanded its services to include consumer and business insurance comparisons. Utility Saving Expert stands out with its commitment to social responsibility, donating 10% of net profits to fuel poverty charities, underscoring its dedication to both client value and community support.