Food Delivery Insurance Guide
What insurance is needed to deliver food?
Navigating the world of insurance as a food delivery driver can be complex and overwhelming. Whether you're delivering pizzas, groceries, or gourmet meals, understanding the right type of insurance is crucial to protect yourself and comply with legal requirements.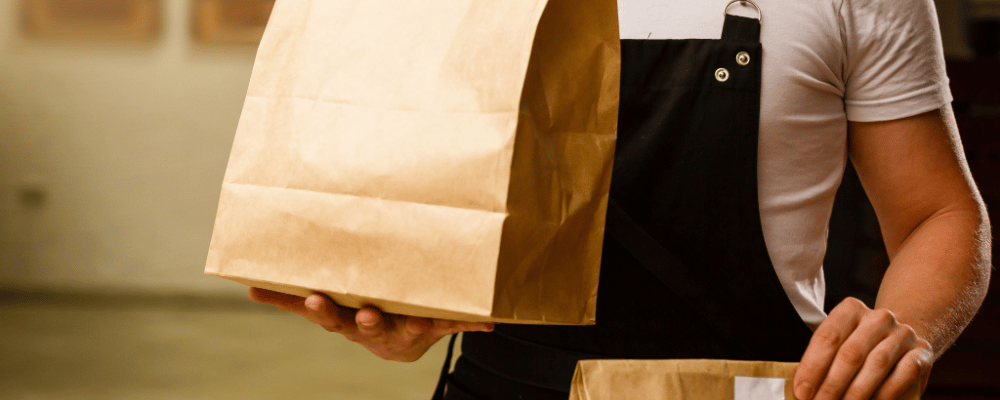 In this comprehensive guide, we'll break down the specific insurance policies you need, such as hire and reward insurance, commonly known as 'fast food delivery insurance' or 'carriage of goods, including food, for hire and reward insurance'. We'll also explain why your personal car insurance policy (referred to as social, domestic, and pleasure) won't cover you for food delivery services.
From costs to coverage, this article will provide you with all the essential information to ensure you're properly insured for your food delivery endeavours. Keep reading to learn more about the tailored insurance solutions for food delivery drivers.
Compare fast food takeaway courier car insurance quotes
What is food delivery insurance?
Food delivery insurance, often known as "fast food delivery insurance," is a specialised type of coverage tailored for those who deliver food in exchange for payment. It's a comprehensive term that encompasses various insurance needs for takeaway delivery drivers, but it predominantly refers to a policy known as "hire and reward."
This policy ensures that drivers are legally protected and covered for potential liabilities while transporting food items for commercial purposes. Understanding this insurance is essential for anyone involved in the food delivery industry, as it provides the necessary protection against unexpected incidents on the job.
Social, Domestic, and Pleasure (Car Insurance Policy)
Your standard car insurance policy, known as social, domestic, and pleasure insurance, is a legal necessity for driving on the roads. It safeguards you for everyday use, including non-work-related travel, ensuring that you meet the legal requirements for personal driving.
Hire and reward insurance policy for food delivery
If you're delivering food in exchange for payment, a hire and reward insurance policy is essential. This specialised policy offers three levels of coverage tailored to your needs:
Third Party Only: Protects against damage you cause to other vehicles or property but doesn't cover your own vehicle.
Third Party, Fire, and Theft: Includes third-party coverage and adds protection against damage or loss to your vehicle due to fire or theft.
Comprehensive: The highest level of insurance, covering all the above, plus damage to your own vehicle, regardless of fault.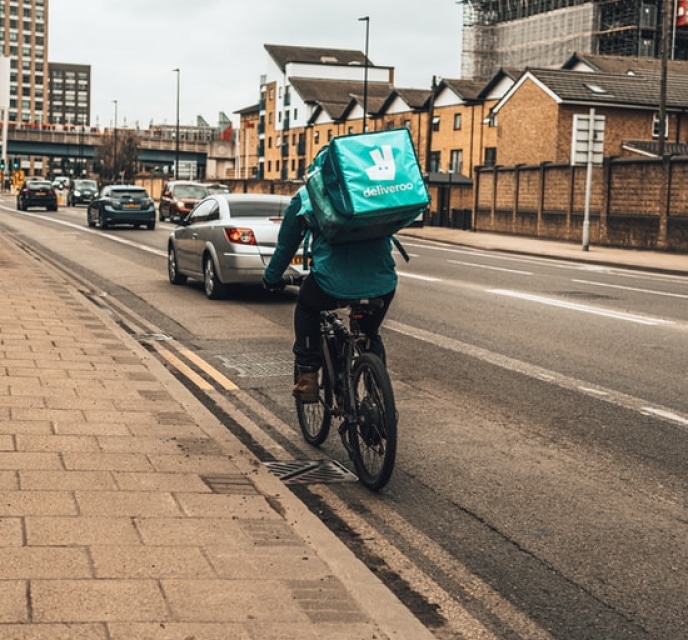 Additional insurance options for food delivery drivers
While the following policies aren't mandatory for food delivery from restaurants, they provide an extra layer of protection and may be recommended by your employer or work provider:
Goods in Transit Insurance
This policy covers your goods against theft, loss, or damage during transportation. While not typically required for fast food delivery due to low costs, it's essential if you work as a courier for companies like Amazon, delivering more valuable products.
Public Liability Insurance
Public liability insurance is a safeguard for delivery drivers involved in accidents that cause harm to third parties. It covers legal fees, expenses, and compensation pay-outs if someone seeks damages or attempts to sue you.
Personal Accident Insurance
Personal accident insurance is a valuable protection if you're involved in an incident while delivering food. It pays out if you sustain a serious injury or become totally and permanently disabled, providing financial support during a challenging time.
How much does food delivery insurance cost in the UK?
The cost of food delivery insurance in the UK can be notably higher than standard personal car insurance. This increase is primarily due to the nature of the work, where you're likely driving more frequently and during peak hours, elevating the risk of accidents.
Understanding the factors that influence the cost of your food delivery insurance is essential to finding the right policy for your needs. Here's what you need to consider:
Your Insurer: Different providers may offer varying rates.
Vehicle Size and Type: The make and model of your vehicle can affect the cost.
Annual Mileage: The number of miles you drive each year plays a role in pricing.
Driving Record and History: Your past driving behaviour can influence the cost.
Policy Length: Whether you opt for Pay-As-You-Go (PAYG) delivery insurance or an annual policy can significantly impact the overall cost.
For example:
PAYG Delivery Insurance: Choosing a short-term policy paid by the hour or day might end up being more expensive overall.
Annual Food Delivery Insurance: Paying for an annual policy upfront often results in lower overall costs, especially if you plan on long-term delivery work.
By considering these factors and working with a knowledgeable insurance provider, you can find a policy that fits your budget and needs, ensuring you're adequately covered for your food delivery work in the UK.
What are Uber Eats' insurance requirements for drivers?
If you're planning to deliver for Uber Eats using a motorbike, scooter, or car, you must have a certificate of motor insurance that specifically covers food delivery. This is often referred to as hire and reward insurance, and it must explicitly include food delivery coverage.
Without this specialised insurance, you won't be able to legally operate as an Uber Eats delivery driver.
Insurance essentials for Just Eat delivery drivers
Just Eat mandates that all delivery drivers have appropriate insurance coverage before registering to deliver for them. Without the right type of food delivery insurance, you won't be eligible to work as a Just Eat delivery driver.
Therefore, it's crucial to verify with your insurer that they provide the specific coverage needed for food delivery work before signing up.
Deliveroo insurance requirements for drivers
To work with Deliveroo, you must have your own hire and reward insurance. While Deliveroo offers free personal injury and income protection for all their riders, as well as public liability cover for cyclists and for scooters and cars during pick-up or drop-off, this doesn't replace the need for your own appropriate insurance.
Ensuring you have the correct coverage is vital to comply with legal requirements and protect yourself while working with Deliveroo.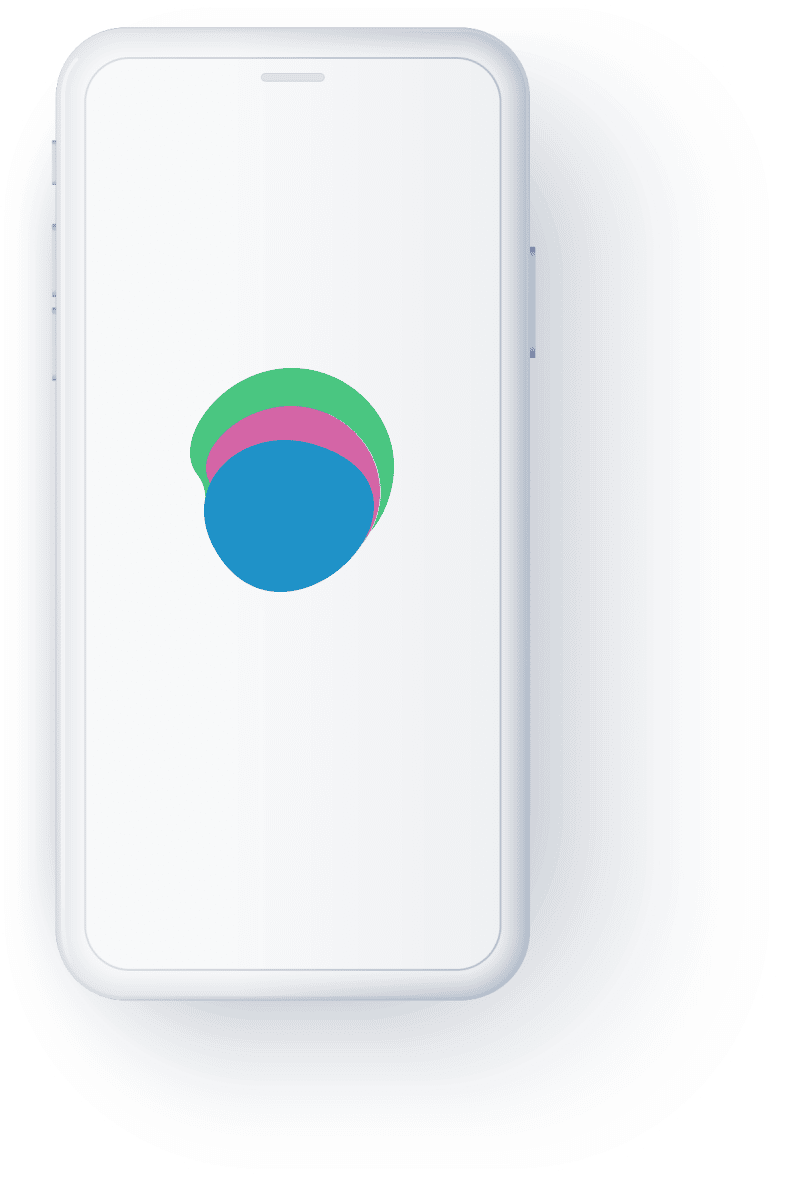 How to compare food delivery insurance with Utility Saving Expert
Comparing food delivery insurance options has never been easier. Here at Utility Saving Expert, we provide a streamlined process to explore various policies tailored to your specific needs.
Simply input your vehicle and driving details, and our platform will present you with a range of suitable options. With our expert guidance, you can quickly find the right coverage at a competitive price, ensuring you're protected and compliant while delivering food. Trust Utility Saving Expert to help you make an informed decision with confidence.