How to succeed as a new Uber driver
Many private hire taxi drivers choose Uber because it allows them to make more money on their own schedule by setting the work hours that best suit their lifestyle. It can be really exciting when you want to become an Uber driver, and there are a lot of considerations to make such as the application process, comparing Uber driver insurance and much more. Driving with the Uber app can also be daunting for new professionals.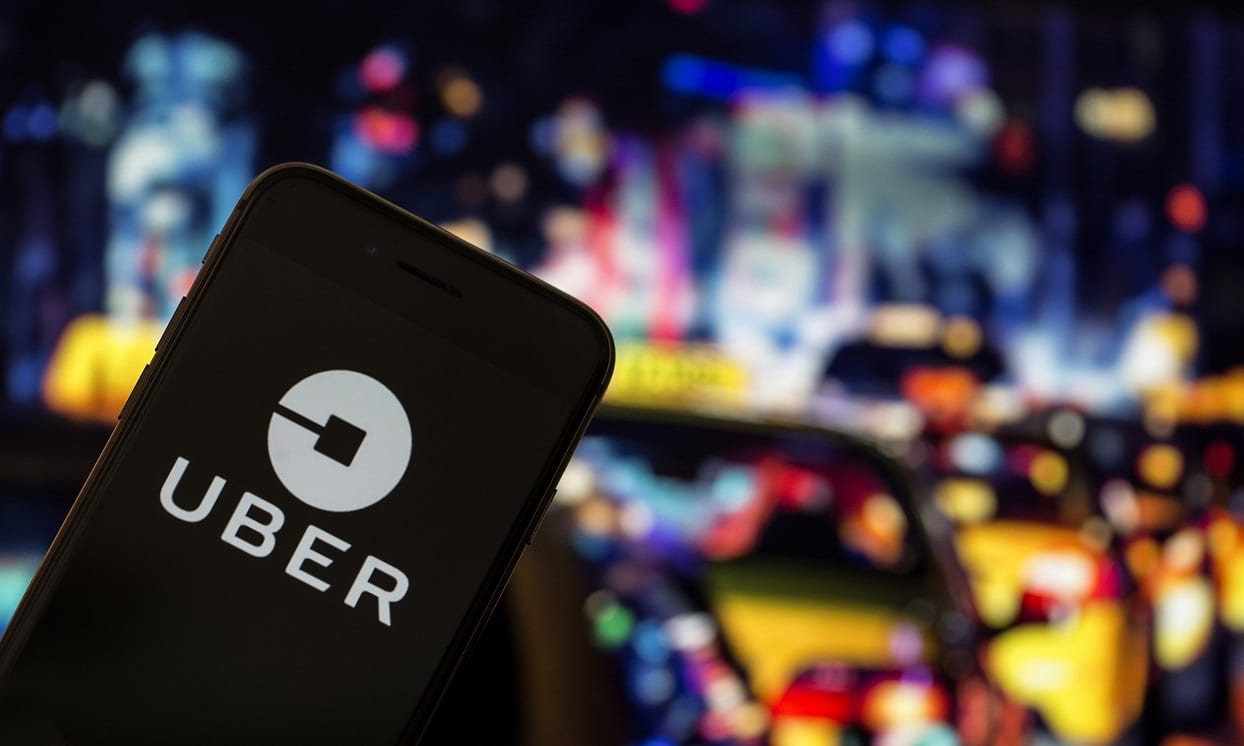 For anyone who has recently started or if you are thinking about becoming an Uber driver and want to know what it takes to succeed, we've got some useful tips and advice just for you.
Get to know the Uber driver app
When you're out on the open road, the Uber driver app will be your companion for more or less everything you will do as an Uber driver. The number one piece of advice for new drivers is to familiarise yourself with the app and understand the functionality it provides. It has been created to make life easier for you after all.
The Uber smartphone app can easily match you with riders (customers) and help you locate them with the built-in GPS. It is able to keep track of all your daily and weekly earnings. The app has been designed with numerous features to enhance your Uber driving experience and make it as convenient and rewarding as possible. By exploring the app before you start taking ride requests, you can give yourself a good head start.
Driving with Uber in the city
Anyone who is new to a specific town/city should start by planning out some routes well in advance, especially if this is your first time driving by using the Uber app. A great starting point is to make a note of the popular destinations and transport hubs by mapping these routes out. Having an alternative route prepared beforehand will also be invaluable, especially during peak periods and for times when there are road closures due to construction and maintenance road works.
If you're driving in the city, you won't just be navigating traffic congestion. You will also come across a large number of non-vehicle road users. To ensure safety as a high priority for you, your customers and other users, keep an eye out for cyclists, motorbikes and pedestrians that are crossing the road.
Use your time as efficiently as possible
You can make the most of your time by setting your own work schedule. To succeed and get the biggest rewards from working with Uber, time management will be of utmost importance. This will involve you finding the optimal times to drive in your town or city. It will take a little work on your part to figure this out but will definitely be worth it in the long run. To maximise your time as a new driver, we recommend the following advice.
You are most likely to take on more work and earn a larger figure if you drive during peak periods. Even though you do have the freedom to choose when and where you drive, peak hours will net you more money. There is a larger percentage of customers looking for trips each morning from 5am onwards, and during the night from 10pm onwards. This is because some will need to get to an important meeting early in the morning whilst others will need a ride home after finishing their evening meal. These are just two quick examples. Different people will need a ride throughout the day for their own reasons. If you want to be more efficient, you'll want to cater to this peak demand.
Achieve a 5-star rating
To demonstrate that you have gone above and beyond for your customers, you will want to improve your Uber driver rating. A consistent 5-star rating on the Uber driver app will certainly help you achieve this. New drivers shouldn't worry as this whole rating system is pretty straightforward to grasp.
Offering a high level of customer service is easily one of the quickest ways to earn a high star rating as a driver with Uber. Being friendly will always make passengers feel safe and at ease, attitude definitely counts.
Accessorise with Uber
Accessorising your car can certainly help you improve your life out on the road and can even make it easier for you to follow the tips we have previously listed so far. However, remember that you won't want to clutter your car with too many gadgets and unnecessary junk that provides no real value.
To start with, you will definitely want to have an in-car mobile phone charger. This will help when you're constantly connecting with your customers through the Uber driver app. After all, you do not want to run out of battery during the day as this will mean less time working, which equates to a lower earning potential. Make sure your phone is always charged and ready for use.
To make it easier to carry out your duties in the safest way possible, you should consider setting up a smartphone mount or cradle to better handle your phone when you are working. If your car has a built-in Bluetooth receiver, this will offer even greater connectivity. Some modern cars even offer additional functionality through features such as Apple's CarPlay for example. You can also keep your passengers happy with an AUX cord that can connect your passenger's phone to your car speakers, allowing them to choose the music.
To conclude, every Uber driver will quickly gain experience as a self-starter. The advice and tips we have highlighted above will help new Uber drivers succeed in the profession. If you have the right tools that will allow you to maximise your time, earnings and opportunities to achieve five-star ratings, this will certainly make life easier for you. If you place a focus on the customer experience and endeavour to meet their needs, you won't stray off the straight path. Lastly, remember to have fun and enjoy what you're doing.