Car Insurance Calculator
How to get the cheapest quotes from a car insurance calculator
Navigating the maze of car insurance options can be daunting. That's where the Utility Saving Expert car insurance calculator comes into play. Designed with you in mind, our car insurance comparison tool streamlines the process of comparing insurance providers.
Simply enter a few key details about yourself and your vehicle, and in no time, you'll be presented with a curated list of cheap car insurance quotes from leading insurance providers.
With this array of choices at your fingertips, you can confidently select a policy that not only aligns with your requirements but also fits comfortably within your budget.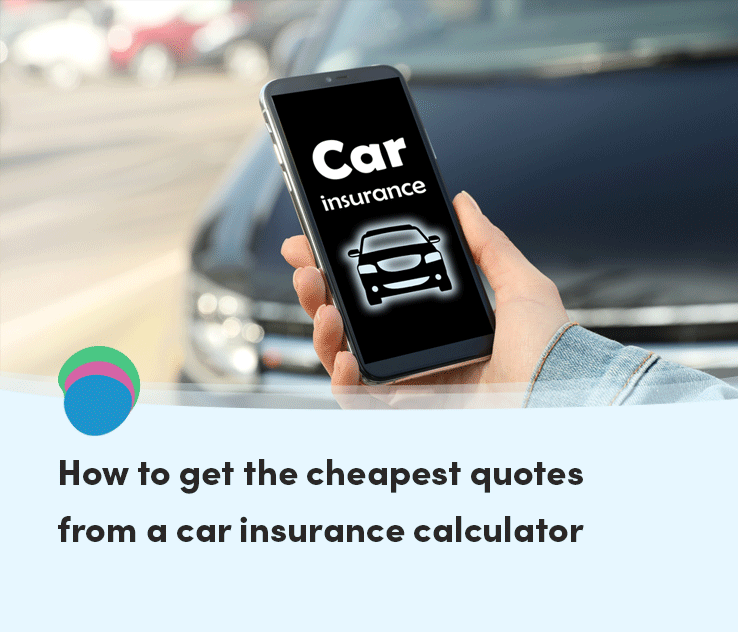 How is car insurance calculated?
The cost of your car insurance is not just a random figure; it's meticulously calculated based on a myriad of factors. These factors help insurers gauge the likelihood of you making a claim and the potential cost of that claim. Here's a breakdown of how car insurance premiums are determined in the UK:
Age and Driving Experience
Age plays a pivotal role in insurance calculations. Young drivers, especially those between 17 and 25, often face higher premiums. This is because statistics show they're more likely to be involved in accidents. For instance, 18-year-olds might see average costs of £2,404, while drivers aged 69 could pay around £413 on average.
Occupation
Your job can influence your premium. For example, professions that involve more night driving or working in high-risk areas might attract higher premiums. Those in the fast food industry, especially delivery drivers, might pay more due to the need for specific 'food delivery insurance'. Interestingly, 'desk jobs' in the civil service often come with lower insurance costs.
Vehicle Details
The type of car you drive matters. Factors like the car's value, power, modifications, and desirability can all influence the premium. A brand-new sports car might attract a higher premium than a basic model due to potential repair or replacement costs.
Location and Parking
Where you live and park your car can significantly impact your insurance costs. Urban areas with higher accident rates or places with elevated car crime levels might result in higher premiums. Conversely, residing in a rural area with low crime could lower your car insurance costs.
Security Measures
Features like alarms, immobilisers, and other security gadgets can reduce your car insurance premium. Additionally, parking in a secure location, like a monitored car park or garage, might bring down your costs.
Usage of the Car
If you use your car for commuting, you might pay more than if it's primarily parked at home. The more you drive, especially during peak hours, the higher the risk and, consequently, the premium.
Driving and Claims History
Your past driving history, including any claims made (even if you weren't at fault), can influence your premium. A no-claims bonus, indicating you haven't made any claims for a certain period, can help reduce your costs.
Excess Amount
Agreeing to a higher excess (the amount you pay towards a claim) can reduce your premium. However, ensure it's an amount you can comfortably afford.
Type of Cover
There are three main levels of car insurance cover in the UK: Third-party only, Third-party fire and theft, and Comprehensive. Surprisingly, opting for a higher level of cover doesn't always mean a car insurance cost.
By understanding these factors, you can make informed decisions and possibly find ways to reduce your car insurance costs.
---
How much does car insurance cost?
Typically, car insurance premiums decrease as you age. While individual factors like driving records and vehicle types can vary, a general trend is that rates drop with increased driving experience.
Drivers in their 50s usually enjoy the most affordable rates. However, by the 60s, premiums can tick upward due to a slight uptick in accidents within this age bracket.
The Association of British Insurers (ABI) notes that the UK's average annual car insurance rate is £471. This overarching figure encompasses diverse policy costs. For instance, a new driver between 17-21 years old might face rates exceeding £1,000. Conversely, drivers over 50 with commendable driving records might pay under £300 annually.
---
How can I cut the cost of my car insurance?
Securing a more affordable car insurance deal isn't solely determined by your personal circumstances; your driving habits play a pivotal role too.
Annual Mileage
Car insurance providers often offer preferential rates to drivers with reduced annual mileage. Instead of guessing or rounding up your yearly travel distance, provide an accurate estimate. By keeping tabs on your odometer and predicting your year's travel, you can potentially enjoy better car insurance prices.
Safe Driving & No Claims Bonus
Establishing a record as a careful driver can lead to tangible financial rewards. Insurance companies appreciate customers with a history free from claims. As you accrue years without accidents or claims, your no-claims discount can significantly amplify, leading to potential savings on your car insurance premium. On the flip side, accruing penalty points on your licence can hike up your car insurance costs.
Telematics (Black Box) Insurance
If you're confident in your driving abilities and consider yourself a low-risk motorist, you might benefit from a telematics-based insurance policy. This 'black box' policy uses a device installed in your car to monitor your driving patterns, including speed, braking habits, and time of travel. By consistently demonstrating safe driving habits, your car insurance premiums could be tailored to reflect your lower risk.
Shop Around
It's always beneficial to compare car insurance quotes from different insurance providers. In the UK, various car insurance comparison websites can help you identify the most cost-effective insurance solutions tailored to your needs.
Security Measures
Again, enhancing your vehicle's security, whether through alarms, immobilisers, or secure parking, can potentially lead to lowered car insurance prices as the risk of theft or vandalism is reduced.
Always remember, beyond seeking competitive car insurance prices, to ensure that the cover you opt for adequately meets your needs and offers the necessary protection.
---
How could calculating car insurance costs save me money?
Using a car insurance calculator can be a game-changer when it comes to understanding potential insurance costs and, consequently, saving money. Such tools allow for a detailed comparison, taking into account numerous factors that influence car insurance quotes.
Vehicle Selection: If you're contemplating purchasing a new car, a calculator can provide insights into the potential insurance costs associated with different models. By inputting the details of the vehicles you're considering, you can get a clearer idea of which one might be more economical in the long run.
Coverage Options: Different coverage levels come with distinct price tags. Using a calculator, you can juxtapose the costs of various coverage options, such as third-party, fire and theft insurance against comprehensive coverage, for different vehicles. This aids in striking the right balance between cost and protection.
Security Features & Discounts: Investing in enhanced security features for your car may initially seem like an extra expense. However, a car insurance calculator can highlight the potential long-term savings these features could offer. For instance, installing an advanced alarm system or tracking device might result in lower premiums, eventually offsetting the initial outlay.
Deductibles and Excess: Another factor you might explore with a calculator is how adjusting your deductible or excess can influence your premium. Often, opting for a higher deductible can lower your annual or monthly premium.
Benefit from Promotions: Some insurance providers offer promotional rates or discounts for new customers or specific situations. These potential savings might also be reflected when using comprehensive calculators.
In essence, a car insurance calculator is a comprehensive tool that shows the financial implications of various choices. By harnessing its capabilities, you can make more informed decisions, optimising protection and cost.
---
How do I compare car insurance quotes?
Finding the right car insurance policy can be a daunting task, given the myriad of options available. However, with a systematic approach and the right tools, you can ensure you're securing the best deal tailored to your needs. Follow the following steps to access competitive car insurance quotes.
Gather Essential Information
Personal Details: Include your age, occupation, and address. Remember, certain professions or locations might influence your premium.
Vehicle Details: Provide specifics about your car's make, model, year, and any modifications.
Desired Coverage: Decide on the type of coverage you want, such as third-party or comprehensive, and consider any add-ons like breakdown assistance.
Leverage Comparison Websites
Platforms like Utility Saving Expert offer a streamlined way to compare multiple quotes side by side. They not only save time but also provide insights about various insurance companies and their offerings.
Engage with Direct Providers
Some insurers, like Direct Line, might not be listed on comparison sites. It's beneficial to check their offers directly.
Evaluate Coverage Depth
A low-cost policy might not always offer the protection you need. Ensure you're aware of any exclusions or limitations.
Consider Policy Extras
Assess additional features like legal protection, windscreen cover, and no claims discount protection. Determine which extras align with your needs.
Review the Excess
Understand the amount you'd need to pay before the insurance covers the rest. A lower premium might have a higher excess, so find a balance that suits you.
Check Reviews and Ratings
Utilise trusted platforms to gauge customer feedback and the financial stability of insurance companies.
Explore Multi-Car Discounts
If you have multiple vehicles, some insurers might offer discounts for bundling them under one policy.
Annual Review
The insurance landscape and your personal circumstances can evolve. Make it a habit to compare quotes annually to ensure you're always getting the best value.
By meticulously following these steps, you'll be well-equipped to make an informed decision, ensuring you secure a cheap car insurance quote.
*51% of consumers could save £359.61 on their Car Insurance. The saving was calculated by comparing the cheapest price found with the average of the next four cheapest prices quoted by insurance providers on Seopa Ltd's insurance comparison website. This is based on representative cost savings from November 2022 data. The savings you could achieve are dependent on your individual circumstances and how you selected your current insurance supplier.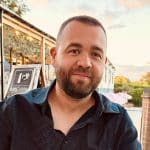 Chris Richards
Chris is a personal finance specialist who founded Council Tax Advisors in 2012, assisting over 250,000 people with their Council Tax debt. Observing that many clients overpaid on utilities, he launched Utility Saving Expert in 2014, an energy price comparison site. In 2016, the platform expanded its services to include consumer and business insurance comparisons. Utility Saving Expert stands out with its commitment to social responsibility, donating 10% of net profits to fuel poverty charities, underscoring its dedication to both client value and community support.