How to become a Just Eat delivery driver
With the challenges faced by many industries in recent years, the hospitality sector has been particularly hard-hit. Despite these challenges, delivery and courier services have emerged as a lifeline for many within the industry. In the UK, Just Eat stands out as the leader in the food courier market, boasting an impressive 80% market share, outpacing its closest competitors, Deliveroo and Uber Eats.
Owing to its significant growth and dominance, Just Eat offers a range of employment opportunities. From flexible part-time roles to full-time positions, there's something for everyone. The iconic commercial-grade thermal bag is a familiar sight on the streets, carried by couriers on bikes or in cars.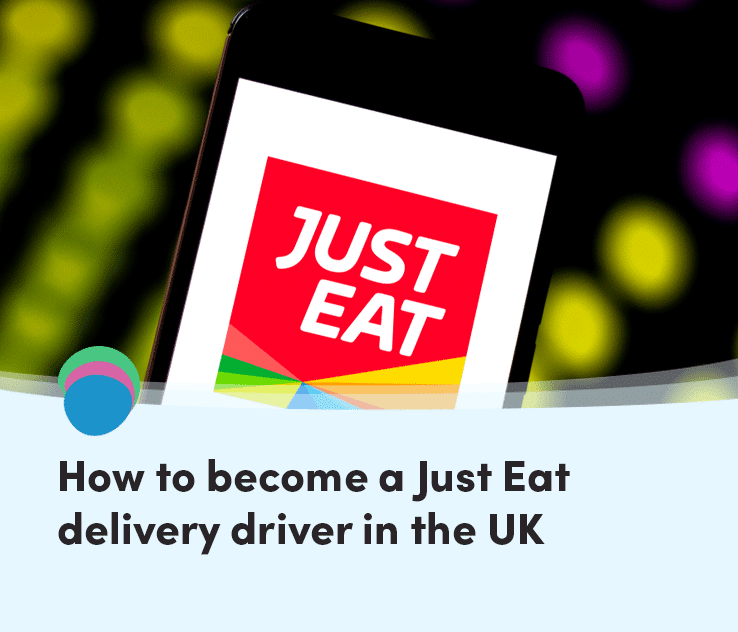 If you're thinking of venturing into the world of food delivery, or simply looking for a way to earn some extra cash, what can you expect as a Just Eat courier?
What does being a Just Eat delivery driver involve?
Just Eat delivery drivers and bike couriers can expect an incredibly flexible job that can be done alongside other work.
On that theme, Just Eat is an independent contractor that utilises a courier app to notify its employees of work within an employee's self-imposed working hours.
Likewise, delivery locations depend on a courier's location and their chosen mode of transport, and they can work as little or as much as they like. But what about the pay?
Well, unlike many other food couriers, Just Eat pay their delivery drivers/cyclists at least the living or minimum wage for their age bracket. Moreover, the courier company also recently confirmed that all of their couriers will receive holiday, sick and parental leave pay.
This is an industry-leading development for such flexible employment.
In addition to earning the living wage, couriers can also expect to pocket any tips given on top of the delivery fee. As a result, many drivers report that they can earn very good money.
Money earned is paid into a courier's bank account via direct debit at the end of every week.
---
What are the requirements for Just Eat delivery drivers?
Full driving license
If you wish to become a Just Eat delivery driver, it's a given that you require a fully operational driving license. If you can't drive a vehicle, you can't fulfil the base obligation of being a Just Eat driver.
As such, unless you hope to become one of their bike couriers, you'll be expected to produce a full driving license.
Your own vehicle
Just Eat doesn't provide vehicles for its delivery drivers. As such, couriers are expected to provide their own delivery vehicles.
Consequentially, if you don't own a vehicle, employees will have to settle for becoming a bicycle courier, source a vehicle or search for alternative employment.
Necessary safety equipment
Where safety is concerned, couriers are required to provide their own equipment.
Delivery drivers vehicles should be fully insured and have passed their MOT. Likewise, safety features such as seatbelts and airbags should be fully operational.
For moped drivers or bike couriers, protective clothing such as motorcycle leathers and crash helmets is a must.
If you fail to meet any of these requirements, you won't be able to complete the signup process.
A smartphone for the Just Eat app
Just Eat assigns work to its couriers via the Just Eat driver app, so a smartphone with a data plan is essential.
Therein, delivery drivers and couriers input their availability in advance so that the company can designate a good amount of work to them during their working hours.
Likewise, your smartphone's location function enables the app to assign work within your local area and help maintain a regular income on your terms.
---
What insurance will you need as a Just Eat delivery driver?
We touched upon the importance of gaining insurance as a delivery driver, so it's also worth noting that your standard car insurance doesn't cover you when delivering food from restaurants or takeaways.
With that in mind, there are several different types of food delivery insurance that will cover you for your work with Just Eat. You'll find a list of these insurance plans below, starting with the basic level of cover you need and finishing with the best:
Basic: Class 3 Business Insurance
This insurance allows you to use your vehicle for work purposes; however, more job-specific insurance plans may be more appropriate and cheaper.
Better: Courier Insurance
Courier insurance is a subcategory of business insurance and covers the delivery of goods on behalf of your client/employer whilst covering the loss, theft or damage of said goods.
Best: Specialist Hot Food Delivery Insurance
The next level up from courier insurance, specialist hot food delivery insurance covers you to drive your vehicle to various destinations to deliver food and covers the loss, theft or damage of said food in transit.
Along with these types of insurance, you cover you get should also be specific to the type of transport you're using to deliver. That is to say, whether you're driving a van, car, motor or pushbike, the type of insurance required differs.
In particular, cyclists aren't legally required to take out insurance; however, they can take out a cycling liability policy and/or standard cycling insurance to cover damage (or loss) to other's and their own property, respectively.
If you'd like to find out more or are keen to find the right delivery/courier insurance for you, at Utility Saving Expert, we've simplified the process and can locate and compare insurance quotes specifically for Just Eat drivers and couriers here.
---
How much can Just Eat drivers earn per hour?
Just Eat pays at least the national minimum/living wage for your age bracket.
As of April 2021, this registers as follows:
18 – 20 years old: £6.56
21 – 22 years old: £8.36
23 and over: £8.91
---
Frequently Asked Questions (FAQs)
How does driving for Just Eat work?
Driving for Just Eat is a simple and flexible process, the most complex part of which is securing the right type and level of insurance.
However, once you have secured said insurance and have checked you have all the required documentation, then you simply need to follow the onboarding process, register as a delivery driver on the Just Eat app and input your own schedule.
Once complete, you'll be provided with a commercial-grade thermal bag and, during your predetermined hours, you'll receive delivery driver jobs through the app; you can start delivering food thereafter.
Does Just Eat employ drivers?
Yes, Just Eat employs people to deliver food via various means. So, if you're a budding food delivery driver, you can work for Just Eat.
Can Just Eat drivers make a full-time wage?
The flexible nature of working for Just Eat enables food delivery drivers and couriers to choose their own schedule; however, it also doesn't guarantee a regular flow of money.
That said, Just Eat does pay its couriers the national living wage, so, quiet periods aside, if couriers schedule full-time hours, yes, a full-time wage can, in theory, be achieved.
Does Just Eat cover running costs?
As an independent contractor, Just Eat doesn't cover running costs or pay a delivery fee.
Thus, it's important, particularly if you're a food delivery driver, to account for fuel price and any damage taken to protective clothing while delivering food.
What's more, you'll also be required to pay for a potentially expensive courier-specific insurance plan, so make sure to consider additional, hidden running costs when applying for your courier job.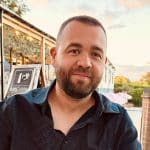 Chris Richards
Chris is a personal finance specialist who founded Council Tax Advisors in 2012, assisting over 250,000 people with their Council Tax debt. Observing that many clients overpaid on utilities, he launched Utility Saving Expert in 2014, an energy price comparison site. In 2016, the platform expanded its services to include consumer and business insurance comparisons. Utility Saving Expert stands out with its commitment to social responsibility, donating 10% of net profits to fuel poverty charities, underscoring its dedication to both client value and community support.