Food deliveries are a big part of the UK lifestyle, with a variety of fast-food couriers available to make delivering food to your customer easier.
Having food delivery insurance can help you when it comes to looking after the safety and security of your business, as well as the customers. With the UK being responsible for approximately 40% of all European takeaway revenue, it's important to ensure your revenue is protected when operating in your local area and beyond.
In this article, you'll get the best advice when it comes to purchasing food delivery insurance. It will cover how you can find the best provider and what do you need to secure this type of insurance, so keep reading for more information on food delivery insurance.
Compare fast food takeaway courier car insurance quotes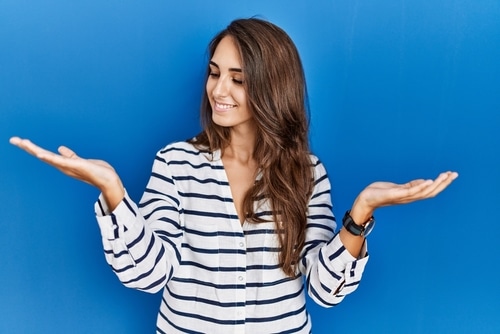 Using online comparison sites
The first place to start when it comes to finding food courier insurance or any insurance cover, in general, is using online comparison sites. This is a great way of helping explore the market as a whole. That way, you're not going to end up just picking the first one you see which might not be the most financially beneficial for your business.
To compare food insurance providers, it's worth exploring our site Utility Saving Expert. Here, you'll be able to find and compare all of the various food courier insurance providers whether it's for Uber Eats, Just Eat or Deliveroo.
Contacting an insurance company directly
Contacting an insurance company directly for fast food delivery insurance is also an option. You can cut out third parties that may charge extra fees along the way when taking out insurance, whereas going direct won't.
It's good to know that not all insurance companies will work directly with customers and ask you to go through a broker instead.
Getting In touch with Brokers
For food courier insurance, brokers are one of the most popular for delivery drivers and business insurance. Brokers have the market expertise required to help find the right option for you.
Whilst they may charge a fee for their services, you're likely to come away with one of the best fast food delivery insurance options available for you. They're great for those who have very little idea when it comes to finding fast food courier insurance.
What will you need to get food delivery insurance
To get this type of insurance, all you'll need is some basic information about you and your car/vehicle. This will typically be the following:
Registration number

Your postcode

Date of birth
You may be required to input some more information depending on what sites or routes you take to get the insurance.
Make sure that all of your vehicle history is readily available and any paperwork regarding your vehicle is good to go, just in case it's required. For takeaway delivery insurance or any type for that matter, it's always better to be overly prepared than not prepared enough.
The sooner you get the insurance, the sooner you can get yourself out on the road and start making money.
How much does food delivery insurance cost?
You may be wondering how much you can expect to pay for takeaway delivery insurance. There are plenty of providers out there who will all offer a variety of costs depending on what vehicle you have and some basic information regarding yourself or those you're getting takeaway delivery insurance for.
There can be certain factors that influence the cost of the insurance whether that be previous accidental damage to dangerous/reckless driving charges.
Each insurance policy is tailored from one delivery driver to the next, so there's no exact fee for everyone. When comparing quotes, you'll get an idea of how much each one will cost you monthly or on an annual basis depending on which option you want to pay.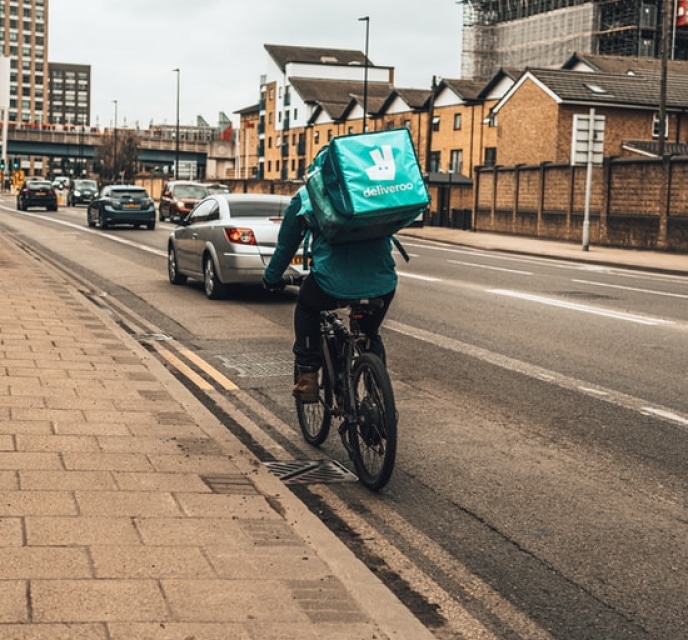 How to compare food delivery insurance quotes
When comparing takeaway delivery insurance, is good to use a comparison site such as ours or to contact a broker who can then collate several insurance providers for you to look at. It's a good idea to have a number of insurance providers available to look at and to take a look at each offer individually.
Some will offer more coverage whilst others will have higher premiums or a higher overall cost to pay each month or year. There are going to be some providers that are recognisable and others that you may have never heard of before. It's good to go on reputation too and not just find the cheapest option available.
Not all providers are going to be the best when it comes to getting value for money. That's why comparing them is an important practice to do with any type of insurance you're taking out for yourself or something that you own.
Get An Accurate Food Delivery Insurance Quote Today
If you're looking to get an accurate fast food delivery insurance quote today, then utilize the services of Utility Saving Expert. We're the pros when it comes to finding you the best deals at the most affordable prices.
The money you save can help you widen the margins between your expenses and your profit as a business. With lots of business insurance and providers of fast food delivery insurances, it's good to get help with picking the right one for you. Within the food delivery industry, Utility Saving Expert can find the perfect insurance solution for you.
Final Thoughts
Fast food delivery insurance is a must-have, especially as operating without it is illegal and could get you into extremely hot water. Make sure you've got the right delivery car insurance in place before you go sending out your drivers or yourself to deliver food to UK customers, and use our site today to find the best provider for you and your business.
Is it a legal requirement to have food delivery insurance?
Within the UK, it's a legal requirement that you have the right car insurance for your drivers to be on the road. It's important to note that a standard car insurance policy won't cover you for this type of driving within food delivery.
How does food delivery insurance differ from tradtional car insurance?
With a regular vehicle insurance plan, the policy simply doesn't cover drivers who're operating fast-food delivery services. It comes under hire & reward, which is slightly different from the standard car insurance you'll opt for when it comes to insuring a personal vehicle.
In order to protect your delivery drivers and your fast-food delivery service, it's key to invest in fast food delivery insurance.
How does pay-as-you-go delivery insurance work?
Pay-As-You-Go (PAYG) is a type of vehicle insurance that covers you for hire & reward. Imagine it sitting on top of any standard vehicle insurance that you'd typically take out. It's 'top-up' insurance and can be beneficial for flexible delivery drivers who are needing a reasonably priced insurance cost.
Why does food delivery insurance cost more than personal car insurance?
Fast food delivery insurance often costs more because you're likely to be driving under time pressure situations and with fast food delivery, you're often required to drive during evening hours which means your driving conditions can often be more dangerous.
To protect your delivery drivers and to cover your business, it's important to take this type of insurance seriously as it will help save you a lot of stress in the long run.