Pay As You Go Food Delivery Insurance
Compare PAYG food delivery insurance from top UK insurers
Cover for Uber, Just Eat & Deliveroo drivers
Complete one short form
Find a great deal today
Compare Now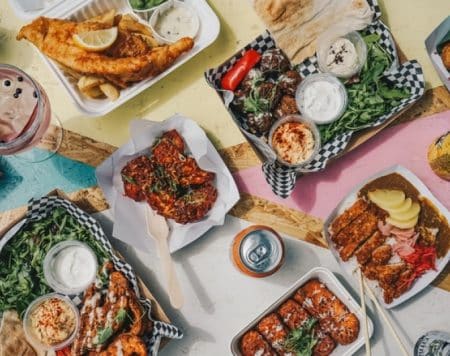 Low cost
pay-as-you-go

fast food delivery insurance

For part-time delivery drivers, pay-as-you-go food delivery insurance offers a straightforward way to get covered for their shifts. But what exactly is pay-as-you-go insurance, and is it always the best option for food couriers?

We'll answer these questions and more in our article below. For more information about food delivery insurance, be sure to check out our other content on the topic or get in touch with our friendly team today.
---
What is pay-as-you-go food delivery insurance?
Pay-as-you-go delivery insurance is a type of cover that is classified as "Hire and Reward Insurance". Pay-as-you-go (PAYG) insurance is an additional cover for drivers that have an existing social, domestic and pleasure vehicle policy.
Having some form of courier insurance is essential for any drivers who want to deliver third party food parcels. Hire and reward insurance is just one way to get yourself covered for delivering food. Alternative options include "Fast food delivery insurance" and "Carriage of goods" insurance.
PAYG delivery insurance is one of the easiest ways to get covered for a food courier role. Unlike traditional hire and reward policies, PAYG lets you take out cover for short periods at a time. As a result, drivers don't have to make a big investment for an annual policy and can pick up short term cover where and when they need it.
Compare PAYG Delivery Insurance from top UK insurers
How does the black box tracking work?
A black box is a "telemetric device" that records how well a person is riding or driving their vehicle. As mentioned above, it can measure a variety of information including speed, smoothness and the types of roads they drive on.
For insurance companies providing delivery driver policies, the black box will also let them know which times of day they are making deliveries. By allowing your provider to install a telemetrics device on your vehicle, it's likely that you'll receive better insurance quotations for your PAYG rate.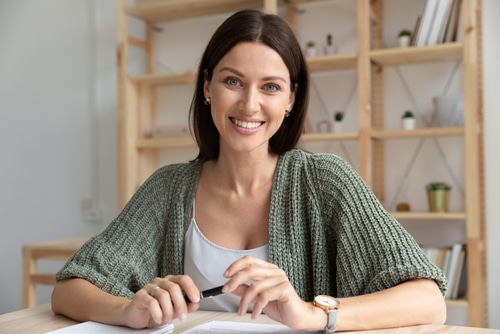 The benefits of PAYG delivery insurance
So, why should you consider choosing this type of hire and reward insurance, and what benefits can you expect if you do?
Affordable
Firstly, and for many people most importantly, PAYG delivery insurance can work out cheaper than standard fast food or hire and reward insurance. Since the cover can be turned off between deliveries, you're only ever paying for insurance for the times you need it.
For many people who deliver food, the PAYG approach does indeed work out as the cheapest option. With that said, some drivers may find that a long-term policy is more affordable since the rates charged for PAYG cover can be quite high. This may be the case if you're delivering food full time or work, particularly long shifts.
Flexible
As we've already touched on, the flexibility offered by a PAYG policy is one of its biggest advantages. The majority of food delivery platforms do not offer their employers secure shifts.
Being able to get insurance quickly and on an ad-hoc basis means that couriers aren't punished any further financially when they're waiting for work.
No need to commit to an annual policy
Annual insurance policies can be expensive and inflexible. When they're already paying a significant amount for social, domestic and pleasure vehicle insurance, it's understandable that food drivers might not want to shell out for a further 12 months for another policy.
How much does PAYG food delivery insurance cost?
The cost of PAYG delivery insurance depends on the type of vehicle that you're using. Small, personal vehicles such as scooters have the cheapest rates, whilst the highest premium is charged for large vans.
Here's an overview of what you can expect to pay for your PAYG food delivery insurance:
Scooters: £0.50-0.60 per hour
Motorbikes: £0.70-0.80 per hour
Low emission cars: £0.75-0.85 per hour
Standard cars: £0.85-3.00 per hour (depends on engine size etc.)
Small vans: £1.00-2.00 per hour
Large vans: £2.00-3.00 per hour
Bear in mind that these are only rough figures and the rates can change between providers. However, feel free to use these numbers as a general guide when calculating an estimated cost for your PAYG insurance.
Who offers PAYG delivery insurance?
Pay-as-you-go courier insurance is not widely offered by the UK's most well-known insurers. In fact, many insurers refuse to provide any sort of cover for drivers whatsoever. For couriers, insurance options are certainly very limited.
Zego is currently the leading PAYG food courier insurance company in the UK. Zego has patterned up directly with many food delivery organisations, meaning getting signed up can be very straightforward. If you're looking for a simple and reliable courier insurance solution, then going with Zego could be your best bet.
Well known insurance companies such as Admiral and Acorn also offer hire and reward courier policies, which are great solutions for long term insurance. We recommend this type of cover to drivers who are working significant hours in the week, but it's probably not worth it for any casual couriers.
You can compare all your hire and reward insurance options right here at Utility Saving Expert.
What are the requirements for obtaining pay-as-you-go food insurance cover?
To get PAYG delivery insurance, you must first have a vehicle with a valid social, domestic and pleasure insurance policy. You can use the Zego app to get an instant quote on your hourly food vehicle insurance rate.
Is delivery insurance a legal requirement in the UK?
Yes, having some form of food delivery coverage is required to deliver third party food items for payment. It's important to understand that standard car insurance does not provide sufficient cover for delivery drivers.
Whether you choose hire and reward or fast food courier insurance, it's essential to have something sorted before making your first delivery. If you are caught delivering without the right insurance policies, then you could face a fine or points on your license.
In addition, insurance claims can be voided if you were found to be delivering food without insurance when you were involved in an accident. This could also arise if your vehicle gets stolen during a delivery too.
What is the difference between compulsory excess and voluntary excess?
Compulsory excess is applied to your insurance policy no matter what. This type of excess is decided and applied by the insurance provider, and is often set higher for younger or less experienced drivers.
Voluntary excess refers to the amount of excess you're willing to pay. Voluntary excess can help people to get cheaper car insurance. It's a good idea to look into how voluntary excess will affect the policy cost to help you secure a price that's comfortable and affordable for you.
How do I use my pay-as-you-go delivery insurance?
Once you've signed up to Zego and accepted your hourly rate quote, you'll be able to activate your insurance whenever you need to from the app.
The current minimum cover term is one hour, but this can be adjusted upwards to match your shift schedule.