With the UK takeaway market being worth around £9 billion, food delivery insurance is more important than ever. But what exactly is takeaway delivery insurance, and is it worth investing in if you run a food delivery service? Read on to see what food delivery insurance covers and why it is highly recommended that you invest in it today!
Compare fast food takeaway courier car insurance quotes
Why do you need food delivery insurance?
Delivering food can be a risky business, especially if you operate in a busy city such as London or Manchester. Your standard car insurance policy won't cover you if you are delivering food for payment, which is why you need to find a decent fast food delivery insurance you can trust.
On top of this, fast food delivery insurance is also a legal requirement if you plan on running a fast-food delivery service within the UK. One of the most common types within the UK is Just Eat food delivery insurance.
How much is takeaway delivery insurance?
The cost of your fast food delivery insurance is usually determined in an underwriting process that investigates a range of details about your delivery service. The main factors considered are the number of drivers you plan on insuring, their age, and where your company is based.
Additional security measures inside your insured vehicles can also really help you lower the costs. Consider adding cameras on the dashboard and the back of your delivery vehicles to help keep the cost of insurance low.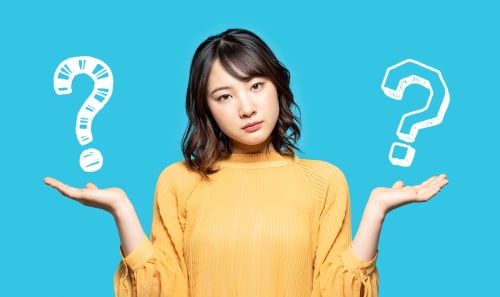 How do I compare delivery insurance?
Comparing insurance policies can be extremely frustrating, especially if you aren't exactly sure what you should be looking out for. Thankfully, here at Utility Saving Expert, we offer a quick and easy-to-use comparison service.
Getting a quote is incredibly easy – simply input the relevant details into our insurance quotation tool and receive a quote today!
What food delivery insurance is available?
Van delivery insurance
If you are looking to add hot food delivery insurance to a van, then you will need to find a policy that covers vans. As separate insurance plans usually cover vans to your typical car, you may need to find a specialist food courier insurance deal.
Most fast-food delivery insurance plans will include vans, but it's always recommended to double-check with your insurer to check what is included.
Car delivery insurance
Although you may be tempted to fully rely on your standard car insurance, you need a specific insurance plan if you run a takeaway service. A courier car insurance policy is slightly different from standard car insurance and is a legal requirement for takeaway services throughout the UK.
Fast food delivery insurance will ensure that your delivery drivers and your delivery vehicle are covered in case of accidents on the road. The food delivery industry is one of the biggest food industries in the UK, so car delivery insurance is so important.
Scooter, motorbike, moped delivery insurance
Similar to van or bike insurance, scooter insurance is usually covered by a separate plan from your typical car insurance. If you want to ensure that your drivers are insured and that any potential hazards are covered, then scooter food courier insurance is a must.
There are typically two types of scooter insurance, pay-as-you-go or monthly/annual insurance. It can be harder to find a decent pay-as-you-go cover plan as it generally has stricter regulations. Be sure to ask a range of insurers for a quote so you can find the one that works best for your company!
Bike delivery insurance
With services such as Deliveroo and Uber Eats quickly becoming the most popular food delivery methods, bike delivery insurance is rising. Using a bike to deliver food is extremely economical and can save on petrol costs, but you will need to check that your food courier insurance includes bicycles.
Bike insurance is one of the most common forms of fast food delivery insurance in the UK, so you shouldn't need to look far for the right deal. If you plan to work for a fast-food service, consider checking our guide to Deliveroo food delivery insurance, and Uber Eats food delivery insurance.
Like what you're reading? Get more in our monthly newsletter!
Get the latest news and articles straight to your inbox from Utility Saving Expert
What reduces the cost of insurance?
Vehicle engine size
Typically, the larger and more powerful the engine on your delivery vehicle is, the more you can expect to pay for insurance. As powerful cars and vans are more prone to accidents, the insurance company will cover themselves by charging a higher price.
To avoid paying more on your insurance, try to only operate cars that aren't too powerful but will still be able to deliver your food on time.
Vehicle cost and age
As delivery car insurance covers repairs and maintenance needed on your delivery vehicle, the age and cost of the vehicle will be considered. An older vehicle will be more prone to breaking down, and a more expensive vehicle will cost the insurer a lot more money to fix.
An ideal way to keep your insurance cost down is to use cheaper but newer vehicles for your hot food delivery service. This way, you can access cheaper insurance without paying a fortune on both your vehicle and your business insurance plan.
Delivery area
Although often overlooked, the area you operate will impact the overall cost of your fast food courier insurance. If your local area is prone to higher amounts of traffic, e.g., if you operate in central London, the insurance will be slightly higher.
Before you sign up for any insurance policy, be sure to enquire about how much your delivery area will affect the cost of your insurance plan.
Driving record
The driving record of the delivery driver you are insuring is vital when it comes to figuring out the expected cost. If your driver has a history of accidents or vehicular damage, then your insurance price will increase.
How the vehicle is stored when not in use
When not in operation, the location where you store any delivery vehicles is essential to insurers across the UK. The more secure your chosen storage site is, then the cheaper your delivery business insurance will be.
To lower the costs and improve the safety of your vehicle, consider installing CCTV cameras around the storage location. You could even hire a security guard or storage in a secure location if you operate many different delivery vehicles.
Install monitoring device
Much like your regular car insurance, the insurance cost of your vehicle is almost always related to how safe it is to drive. If you want the best prices on fast food insurance, then you may want to consider installing dash cams and other safety features inside your delivery vehicles.
Is it easy to switch delivery insurance providers?
Switching delivery insurance providers may initially seem challenging. Still, with the right knowledge, it can be done fairly easily. We can help you compare quotes and find the best insurance company to suit your fast food delivery needs.
How does delivery insurance differ from regular vehicle insurance?
A regular vehicle insurance plan will not cover your drivers if they are operating a fast-food delivery service. As fast-food insurance comes under hire & reward, it is slightly different from your typical vehicle insurance plan.
If you are planning on running a fast-food delivery service, then you will need to invest in takeaway delivery insurance, or you could face some pretty hefty fines!