Why do you need food delivery insurance?
Over the last 10 years, the food delivery industry has become a lucrative business. As the pandemic-induced stay-at-home mentality seems set to stay, more and more of us are considering a career in the fast-food delivery sector.
Importantly, if you count yourself among the growing number of people considering a career as a food courier or delivery driver, you're going to need much more than your standard car insurance policies.
More specifically, you're going to need insurance for delivering food.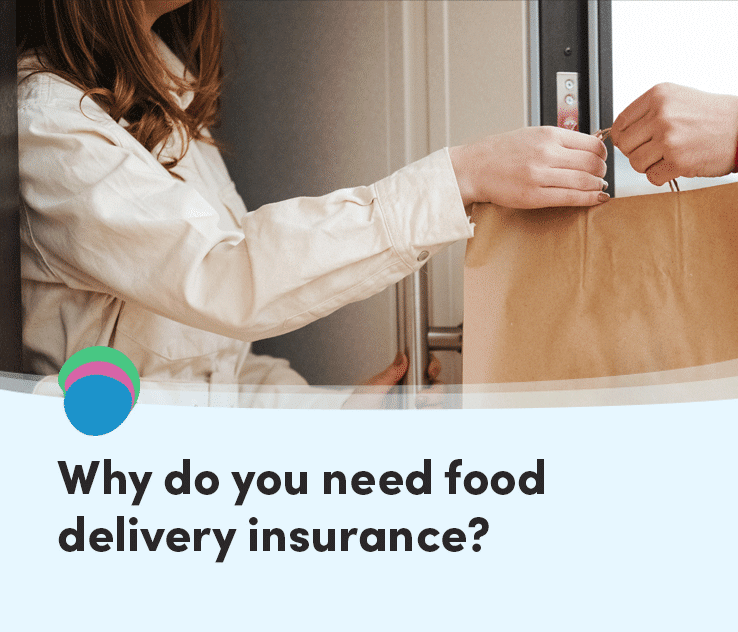 However, with the wide variety of methods and modes of transport available to budding food couriers, locating the right, and importantly, best insurance for your circumstances can be a confusing process.
Questions such as how much does fast food delivery insurance cost? How does it differ from normal insurance, and which type do you need can present stumbling blocks to even the most experienced insurance customers.
Thus, to answer these questions and more, we've penned a simple guide to food delivery insurance to help budding food delivery drivers get the cover they need.
What is food delivery insurance in the UK?
Food delivery insurance in the UK is a subcategory of a larger insurance policy type known as "Hire and Reward" insurance.
In particular, it covers a fast-food delivery driver/courier for the transportation of food between a restaurant and the customer's door.
Crucially, your standard car insurance policy won't cover you for the use of other vehicles, including motor and pedal bikes, to deliver food. Nor will it cover the loss, damage, or theft of the goods you transport.
Thus to cover the majority of eventualities, insurance for food delivery is a must if you're planning to start a career in the industry, and in the UK, domestic hot food delivery insurance policies can be broken into 3 types of plans:
Hire and Reward insurance (for couriers).
Public Liability and product insurance.
Pay As You Go insurance for food delivery.
We'll discuss these plans in finer detail in the next section, below.
---
What kind of insurance do I need for a job as a delivery driver?
Hire and reward (courier insurance)
Hire and Reward insurance covers a vehicle used in a service that results in a reward for its driver. Essentially it is commercial business insurance for a professional driver, and as such, couriers, delivery drivers, taxi drivers (and more) qualify for this type of insurance plan.
Now, it's important to note that hire and reward insurance is a legal requirement for those who wish to utilise a vehicle to transport goods.
Thus, whether you are hoping to ferry passengers, move material goods or, perhaps most importantly in this context, transport food, you need to secure your own insurance.
However, Hire and Reward isn't sufficient courier insurance alone and so combining it with a Public Liability insurance policy is highly recommended.
Public liability and product insurance
Public Liability insurance covers the insured party if bodily injury or damage to (third party) public property occurs during the course of your takeaway delivery.
In that event, it covers compensatory costs for any damage you are held accountable for and provides financial support should you require legal aid for the duration of an appeal.
Common Public Liability insurance claims made include:
Simple accidents such as members of the public tripping over a package that you have placed on the floor.
Accidentally scratching a car with your bicycle as you conduct a food delivery.
Pay as you go food delivery insurance
Pay As You Go food delivery insurance has been welcomed as a breath of fresh air amongst the ever-growing food delivery community following its introduction in the UK in 2013.
In layman's terms, Pay As You Go provides cover for a delivery courier on a monthly, weekly or even hourly basis.
Therein, your insurance will revert to your standard Social, Domestic and Pleasure insurance outside of working hours. Thus, pay as you go insurance can save you a lot of money as you only pay for it when travelling for delivery purposes.
As a result, it is a highly recommended plan for couriers and delivery drivers who intend to work part-time (a maximum of 20 hours a week).
---
How much does food delivery insurance cost?
The price of insurance for food delivery varies depending on numerous factors; it's subjective to personal circumstances, the type of vehicle you drive, your location, your driving history, the insurance company and many more contributing factors.
Unfortunately, therefore, it's difficult to put a definitive number on how much your insurance will cost without conducting the necessary research.
Happily, the Utility Saving Expert Fast Food Delivery Insurance Quote Comparison Tool can compare insurance plans fast, making the process of finding the ideal cover for your new career quick and easy.
One thing that is certain is that insurance to deliver food will cost you more than your standard car insurance policy. This is because the nature of the job makes you a more risky investment for insurance companies.
For example, the companies will take into account that you'll often be:
Driving at night.
Travelling faster than usual (to deliver food before it cools).
Travelling around urban areas more regularly, which contain more parked cars and hidden risks.
---
Frequently Asked Questions (FAQs)
How do I switch to food delivery insurance?
Insurance for food delivery doesn't require one to forgo their current vehicle insurance policy and "switch".
Rather, it represents an "add on" to your standard insurance policy and is required to enable you to transport and deliver goods on top of performing all your usual activities in your own car, bike or other vehicles.
As such, to acquire insurance for delivering food, you should shop around to identify the right cover plan for you.
Crucially, the nature of the right plan for you can also be determined by the delivery service you work for. Thus, to help you identify the best insurance provider for the 4 main food delivering services in the UK, you'll find links to specific Utility Saving Expert quote tools below:
What happens if I don't get food delivery insurance?
If you don't get courier insurance cover for your new job as a food delivery driver, you won't qualify for employment as a courier.
Companies such as Just Eat, Deliveroo and Uber Eats have several circumstantial requirements that each and every food delivery courier must meet. This includes having the appropriate insurance.
Moreover, from a personal perspective, it pays to have the correct insurance in place.
Do I need insurance if I ride a bike?
If you ride a moped or motorbike, you absolutely need insurance cover; however, the intricacies of the insurance plan are vehicle-specific, so makes sure you acquire the correct insurance for your mode of transport.
If you ride a pedal bicycle, you don't need to purchase insurance legally, but it is highly recommended that you do it for your own benefit.
Insurance plans such as a Cycling Liability Policy and/or Standard Cycling Insurance can help cyclists cover damage to other's and their own property, along with loss and theft.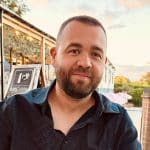 Chris Richards
Chris is a personal finance specialist who founded Council Tax Advisors in 2012, assisting over 250,000 people with their Council Tax debt. Observing that many clients overpaid on utilities, he launched Utility Saving Expert in 2014, an energy price comparison site. In 2016, the platform expanded its services to include consumer and business insurance comparisons. Utility Saving Expert stands out with its commitment to social responsibility, donating 10% of net profits to fuel poverty charities, underscoring its dedication to both client value and community support.