How much does taxi insurance cost?
Navigating the roads of the UK as a taxi driver comes with its own set of challenges. One of the foremost considerations is ensuring you have the right insurance. But what does that cost?
On average, a private hire taxi driver with a clean record might expect to pay between £180–£200 for a 30-day policy. Annually, this could be around £1,600–£1,800. However, these figures can vary. Factors such as your location, vehicle type, and driving experience play a role.
For instance, taxi insurance for private hire drivers can range from £1,500 to £3,500 per year. Newer or younger drivers might find themselves at the higher end of this spectrum.
In this guide, we'll delve deeper. We aim to provide clarity on taxi insurance costs in the UK, helping you understand the variables and ensuring you get the best value.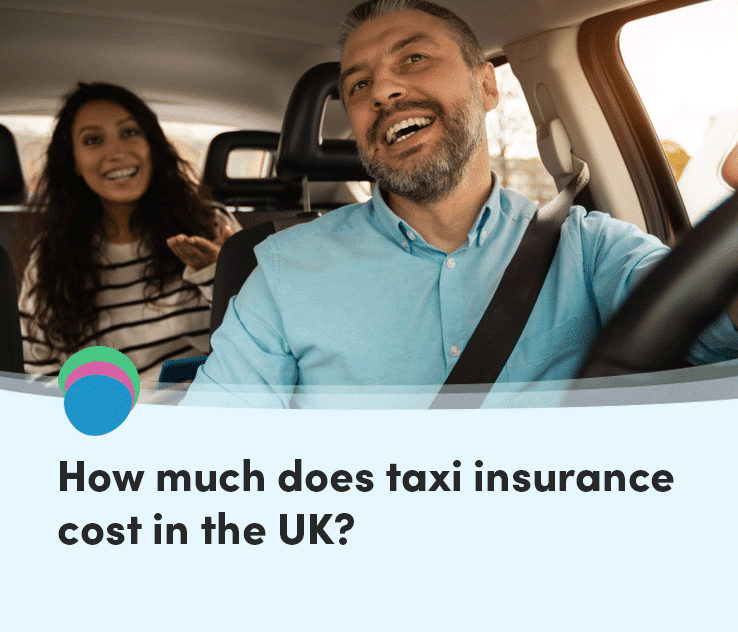 What is taxi insurance?
Taxi insurance is a specialised form of insurance designed for vehicles that transport passengers in exchange for payment.
Unlike standard motor insurance, which covers personal driving (often referred to as social, domestic, and pleasure insurance or SD&P), taxi insurance addresses the unique risks associated with professional driving.
Taxi insurance primarily falls into two categories. The first is Private Hire Insurance, often termed as hire and reward insurance (H&R). This insurance is tailored for drivers who transport passengers via pre-booked journeys. It's a popular choice among minicab drivers and might also be referred to as PCO insurance or minicab insurance.
On the other hand, Public Hire Insurance is designed for taxis that operate without prior bookings, allowing passengers to hail them directly from the street.
---
Why is taxi insurance so expensive?
Taxi insurance, when compared to regular motor insurance, often comes with a heftier price tag. But why is that the case? The primary reason lies in the nature of the job. Taxi drivers, by virtue of their profession, tend to cover more miles and frequently navigate through congested areas, especially during peak hours. This increased road exposure inherently raises the risk of being involved in an accident.
What affects the cost of tax insurance?
Driving Profile: If you've been involved in a road traffic accident recently or have points on your licence, your insurance premium is likely to be higher. Even accidents that weren't your fault can influence your claims history, which insurers consider when determining your risk profile.
Vehicle Specifications: The value and power of your vehicle play a role. More expensive or powerful vehicles might attract higher insurance costs due to the increased risk of theft or the potential for high-speed accidents.
Location: Your postcode and where you park your vehicle overnight can influence your premium. Areas with high crime rates or busy streets might result in higher insurance costs compared to safer neighbourhoods or secured parking spaces.
Age: Younger drivers, especially those under 25, often face higher insurance costs due to their relative inexperience. Conversely, drivers in their 50s and 60s might enjoy lower rates, but those over 70 might see a slight increase due to the statistical risk associated with older age.
Criminal Convictions: Any criminal convictions, even those unrelated to driving, can elevate your insurance costs. Such convictions might paint a riskier driver profile in the eyes of insurers.
While taxi insurance might seem expensive, it's crucial to remember that it's tailored to address the unique challenges and risks taxi drivers face daily. By understanding the factors that influence the cost, drivers can make informed decisions and possibly find ways to reduce their premiums.
---
How can I lower the cost of my taxi insurance?
Taxi insurance, while essential, can sometimes feel like a significant expense. However, there are several strategies you can employ to potentially reduce your premium:
Maintain a Clean Driving Record
One of the most effective ways to lower your insurance costs is by having a clean driving record. Avoiding accidents and traffic violations can demonstrate to insurers that you're a low-risk driver, which can lead to more favourable rates.
No Claims Discount (NCD) Protection
If available, consider adding NCD protection to your policy. This can safeguard your discount, ensuring that even if you're involved in an accident and need to make a claim, your premium won't skyrocket.
Choose Your Vehicle Wisely
The type and value of your vehicle can influence your insurance costs. If possible, opt for a vehicle that's less expensive to insure. Additionally, powerful vehicles or those with large engine capacities might attract higher premiums.
Secure Parking
Where you park your vehicle overnight can impact your insurance rate. Parking in a secure location, such as a locked garage, can lower the risk of theft or vandalism, potentially reducing your premium.
Consider Telematics or App-Based Insurance
Some insurers, like Zego, offer app-based insurance policies that reward good driving. With Zego Sense, for instance, drivers can save upfront and get additional discounts for safe driving. This type of policy uses your phone's sensors to measure your driving habits, and maintaining a high driver score can lead to lower insurance costs upon renewal.
Stay Updated on Policy Options
Insurance markets are competitive. Regularly reviewing your policy and comparing it with other offerings in the market can help you find better deals. Don't hesitate to switch if you find a more cost-effective option.
 
Declare Accurate Information
Always provide accurate information to your insurer. While it might be tempting to omit certain details to get a lower quote, this can backfire if you need to make a claim.
Consider a Higher Excess
Opting for a higher voluntary excess can reduce your premium. However, ensure that the amount you choose is affordable, as you'll need to pay this sum if you make a claim.
By being proactive and understanding the factors that influence taxi insurance costs, you can take steps to secure a policy that offers both comprehensive coverage and value for money.
---
How do I compare taxi insurance quotes with Utility Saving Expert?
Finding the right taxi insurance at a competitive price is crucial, and we're here to make that process as simple as possible for you. Here's how you can easily compare taxi insurance quotes with us:
Start Your Search: Head to our taxi insurance comparison section to begin.
Provide Essential Information: Share details about your taxi, such as its make, model, and age. We'll also need some insights into your driving history and location to ensure the quotes are tailored to you.
Indicate Your Coverage Preferences: Let us know if you're after private hire, public hire, or a specific policy like 'hire and reward'.
Review Your Options: We'll present you with a selection of quotes from trusted insurance providers, ensuring you see options that align with your needs.
Dive Deeper into the Details: Don't just focus on the price. Examine the coverage specifics, additional benefits, and terms of each policy to ensure you're getting comprehensive protection.
Benefit from Our Expertise: We offer insights and advice to guide your decision-making. Make use of these resources to understand the pros and cons of each policy.
Seal the Deal: Once you've found the perfect policy, you can finalise your choice directly through our platform for a hassle-free experience.
Remember, while securing a cost-effective policy is vital, it's equally important to ensure you're getting robust coverage. With us, you're always in safe hands.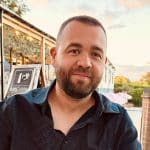 Chris Richards
Chris is a personal finance specialist who founded Council Tax Advisors in 2012, assisting over 250,000 people with their Council Tax debt. Observing that many clients overpaid on utilities, he launched Utility Saving Expert in 2014, an energy price comparison site. In 2016, the platform expanded its services to include consumer and business insurance comparisons. Utility Saving Expert stands out with its commitment to social responsibility, donating 10% of net profits to fuel poverty charities, underscoring its dedication to both client value and community support.