What insurance do taxi drivers need?
Navigating the bustling streets as a taxi driver offers a unique way to earn, but it's not without its challenges. Whether you're behind the wheel of a classic black cab, a private hire vehicle, or driving for platforms like Uber, ensuring the safety of both passengers and yourself is paramount.
Taxi insurance isn't just a legal necessity; it's a shield that protects drivers, their vehicles, and their passengers from unforeseen events. From potential damages and injury claims made by passengers to safeguarding against public liabilities, taxi insurance is the bedrock of a driver's peace of mind.
But what types of insurance are available, and how do they differ? This article delves deep into the world of taxi insurance, helping drivers navigate the best choices for their profession.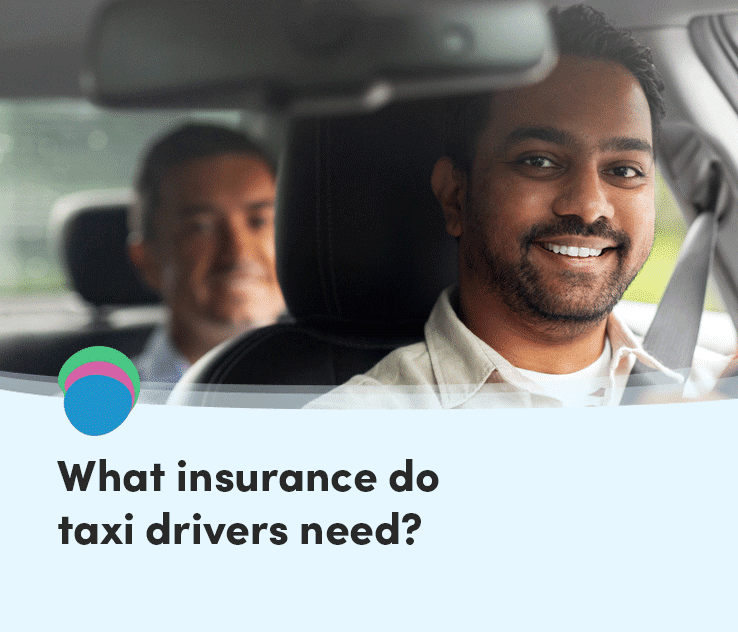 What is private hire taxi insurance?
Private hire taxi insurance is specifically tailored for drivers who transport passengers via pre-booked journeys. Unlike their public hire counterparts, which can be hailed directly on the streets or from taxi ranks, private hire vehicles operate strictly on an advance booking system.
This category includes a range of vehicles, from minicabs to larger multipurpose vehicles like people carriers. It also includes drivers for platforms such as Uber. The primary purpose of this insurance is to provide cover against potential damages, injuries, and liabilities that might arise during these pre-arranged trips.
It's essential to highlight that standard car insurance, often termed social, domestic, and pleasure insurance, doesn't extend to this type of business activity. As such, for those transporting passengers for a living, securing private hire taxi insurance – sometimes also referred to as "private hire and reward insurance" or "PCO insurance" in London– is of paramount importance.
---
What is public hire taxi insurance?
Public hire taxi insurance is tailored for vehicles that are licensed to pick up passengers spontaneously, without any prior booking. These are the taxis you might hail on the street or find waiting at designated taxi ranks. A distinguishing feature of public hire taxis is the ability to display a taxi sign, signalling their availability for immediate hire.
This type of insurance provides cover for potential risks associated with on-the-spot passenger pickups. Given the spontaneous nature of their service, public hire taxis are exposed to a different set of challenges compared to private hire vehicles. For instance, they often operate in busy urban areas and at peak times, increasing the likelihood of incidents.
It's worth noting that public hire insurance not only covers the typical risks like damages or injuries but also the specific liabilities associated with picking up passengers directly from the street or taxi stands. In essence, public hire taxi insurance ensures that drivers, their vehicles, and the passengers they serve are protected, regardless of how the journey was initiated.
---
What type of taxi insurance do Uber drivers need?
Uber drivers require private hire taxi insurance. Even though Uber might not categorise itself as a traditional private hire company, from an insurance perspective, Uber drivers are seen as operating a private hire taxi service.
This means they transport passengers based on pre-booked journeys, rather than being hailed on the streets or picked up from taxi ranks.
Private hire insurance ensures that Uber drivers, their vehicles, and their passengers are covered for potential damages, injuries, and liabilities that could arise during these pre-arranged trips.
It's crucial for Uber drivers to have the appropriate insurance in place, as standard motor insurance won't cover the business activity of transporting paying passengers. Additionally, having the correct insurance is a requirement for Uber drivers to operate legally and in line with platform regulations.
---
What level of taxi insurance cover do I need?
When considering taxi insurance, there are three primary levels of cover to choose from, each offering varying degrees of protection:
Third-Party Only (TPO)
This is the most basic level of cover and the minimum legally required. It covers liabilities to third parties in the event of an accident. This means it will cover the costs of damage or injury to other vehicles, property, or individuals, but it won't cover any damage to your own taxi or injuries you might sustain.
Third Party, Fire and Theft (TPFT)
Building on the TPO cover, this level also protects your taxi against damage from fire or theft. However, it still won't cover damages to your taxi in the event of an accident that's deemed your fault.
Fully Comprehensive
This is the highest level of cover. In addition to all the protections offered by TPFT, it also covers damages to your own taxi, even if the accident is your fault. It might also include other benefits, such as windscreen cover or personal injury cover, depending on the policy.
While these are the primary levels of taxi insurance, it's essential to consider additional covers tailored to your specific needs.
For instance, public liability insurance protects against claims from passengers, or the public, and personal use cover is vital if you plan to use your taxi for day-to-day activities outside of work. Assessing your individual risks, the areas you operate in, and the nature of your taxi service will guide you in selecting the most suitable level of cover.
---
How much does taxi insurance cost?
The cost of taxi insurance varies based on several factors, and it's typically higher than standard car insurance. Here's why:
Mileage: Taxi drivers usually cover more miles each year compared to regular drivers, increasing the risk of potential accidents.
Passenger Risk: Carrying multiple passengers throughout the day heightens the likelihood of personal injury claims.
Operating Hours and Locations: Taxis often operate during peak hours in busy urban areas, further elevating the risk of incidents.
Vehicle Type: Taxis, especially those designed to carry more passengers, might fall into a higher insurance group due to their size and value.
Given these factors, the cost of taxi insurance can be influenced by:
Location: Where you live and operate can significantly impact your premium. For instance, insurance might be pricier in bustling city centres compared to quieter rural areas.
Driving History: A clean driving record with no claims can lead to lower premiums, while a history of accidents or violations can increase costs.
Type of Vehicle: A newer, high-end vehicle might result in higher premiums compared to an older, more modest model.
Security Measures: Installing additional security features, such as CCTV or advanced alarm systems, can potentially reduce insurance costs.
Policy Type: The level of cover you choose whether it's Third Party Only, Third Party, Fire and Theft, or Fully Comprehensive, will influence the price.
While it's challenging to provide an exact figure without specific details, it's always advisable to shop around and compare quotes from different providers. By understanding the factors that influence the cost and seeking out specialist taxi insurance providers, you can find a policy that offers both value and comprehensive protection.
---
How do I get cheaper taxi insurance?
Securing affordable taxi insurance without compromising on coverage is a priority for many drivers. Here are some effective strategies to help reduce your taxi insurance premiums:
Shop Around: Don't settle for the first quote you receive. Different insurance providers may offer varying rates, so it's beneficial to compare multiple quotes to find the best deal.
No Claims Bonus: Building up a no-claims history can lead to significant discounts on your premium. Many insurers reward safe drivers with lower rates.
Choose Your Vehicle Wisely: Opting for a taxi that falls into a lower insurance group can reduce costs. Typically, smaller, less powerful vehicles are cheaper to insure.
Enhance Security: Installing additional security features, such as CCTV cameras, tracking devices, or advanced alarm systems, can make your vehicle less of a risk in the eyes of insurers, leading to potential discounts.
Limit Mileage: If possible, consider setting a mileage cap. Some insurers offer reduced rates for drivers who commit to driving fewer miles.
Higher Voluntary Excess: Agreeing to pay a higher voluntary excess in the event of a claim can lower your premium. However, ensure it's an amount you can afford if you need to make a claim.
Advanced Driving Courses: Some insurers offer discounts to drivers who have completed advanced driving courses, as this demonstrates a commitment to safe driving.
Pay Annually: If feasible, paying for your insurance annually rather than monthly can result in savings, as some insurers charge interest on monthly payments.
Specialist Brokers: Consider using specialist taxi insurance brokers who have access to exclusive deals and understand the unique needs of taxi drivers.
Review Cover Regularly: As your circumstances change, so might your insurance needs. Regularly reviewing your policy ensures you're not paying for unnecessary extras.
By implementing these strategies and staying informed about the factors that influence taxi insurance costs, you can secure a policy that offers both affordability and comprehensive protection.
---
Do taxis need specialist insurance?
Yes, taxis do require a special type of insurance, commonly referred to as 'hire and reward' (or H&R for short). This insurance is specifically tailored for vehicles that transport passengers for a fee. The nature of taxi work, which involves carrying paying passengers, exposes drivers to unique risks and liabilities that standard motor insurance doesn't cover.
Hire and Reward Cover
This is the backbone of taxi insurance. It protects drivers and their vehicles from damage following an accident. It also typically includes public liability insurance, safeguarding against potential claims if a passenger or a member of the public gets injured.
Public Liability
This aspect of the insurance protects taxi drivers from claims arising from injuries to passengers or damages to their property. It's a crucial component, given the constant interaction with the public.
Nature of Taxi Work
Taxis, whether they're private hire or public hire, operate differently from regular vehicles. They often work longer hours, cover more miles, and frequently operate in busy urban areas. This unique operating environment necessitates specialised insurance.
Regulatory Requirements
In many regions, including London, regulatory bodies mandate that taxis have hire and reward insurance to operate legally. For instance, in London, the Public Carriage Office (PCO) oversees taxi operations and ensures that all taxis have the appropriate insurance in place.
In essence, while a standard car insurance policy might cover a vehicle for personal use, the specific challenges and responsibilities associated with taxi driving necessitate special 'hire and reward' insurance. This ensures that drivers, their vehicles, and their passengers are adequately protected against the unique risks associated with taxi operations.
---
What is decommissioned taxi insurance?
Decommissioned taxi insurance is a specific type of insurance coverage designed for taxi drivers who are no longer actively using their vehicles for taxi services. This can apply to drivers who have retired, sold their taxis, or have ceased operating them for other reasons.
While the vehicle might no longer serve as a taxi, there's still a need to protect it against potential liabilities or damages. Decommissioned taxi insurance ensures that even if the vehicle isn't transporting passengers for a fee, it remains covered against risks such as accidents, theft, or fire.
It's crucial for drivers to inform their insurance provider if they've decommissioned their taxi. This allows the provider to adjust the coverage, accordingly, ensuring that drivers aren't overpaying for insurance that's tailored to active taxi services. Instead, they receive a policy that's more aligned with the vehicle's current use, which might be more akin to personal use or being off the road entirely.
---
How do I compare taxi insurance with Utility Saving Expert?
At Utility Saving Expert, we're dedicated to helping you find the best taxi insurance tailored to your needs. Here's how you can easily compare taxi insurance using our platform:
Start Your Journey: Access the taxi insurance comparison section on the Utility Saving Expert website.
Provide Essential Details: Input relevant information about your taxi, such as its make, model, age, and any modifications. We'll also need some personal details like your driving history, age, and location to provide accurate quotes.
Specify Your Coverage Needs: Let us know the type of taxi insurance you're after, be it private hire, public hire, or specific policies like 'hire and reward'.
Receive Tailored Quotes: Based on the details you've shared, we'll present a range of quotes from trusted insurance providers, ensuring you get options tailored to your specific needs.
Delve Deeper: Don't just focus on the price. Examine the intricacies of the coverage, additional benefits, and terms and conditions of each policy. This ensures you're not just getting a good deal, but also comprehensive protection.
Benefit from Expert Insights: Our platform offers expert advice and insights to guide your decision-making process. Make use of these resources to understand the advantages and potential drawbacks of each policy.
Seal the Deal: Once you've found the perfect policy that aligns with your requirements, you can finalise your choice directly on our platform, ensuring a seamless and efficient experience.
Remember, while finding a cost-effective policy is essential, it's equally important to ensure that your chosen insurance offers robust coverage for your taxi operations. With Utility Saving Expert, you're always in safe hands.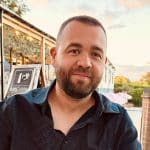 Chris Richards
Chris is a personal finance specialist who founded Council Tax Advisors in 2012, assisting over 250,000 people with their Council Tax debt. Observing that many clients overpaid on utilities, he launched Utility Saving Expert in 2014, an energy price comparison site. In 2016, the platform expanded its services to include consumer and business insurance comparisons. Utility Saving Expert stands out with its commitment to social responsibility, donating 10% of net profits to fuel poverty charities, underscoring its dedication to both client value and community support.