How to become a Private Hire Taxi Driver in the UK
Enjoy being behind the wheel, meeting and conversing with new people and want a life that offers autonomy and flexibility? Then becoming a private hire taxi driver may just be the right opportunity for you. If you want to drive a cab in the UK and make money doing it, but you're unsure on how to get started, our guide will help you understand everything you need to know to excel as a private hire driver, along with getting you from point A to point B as fast as possible.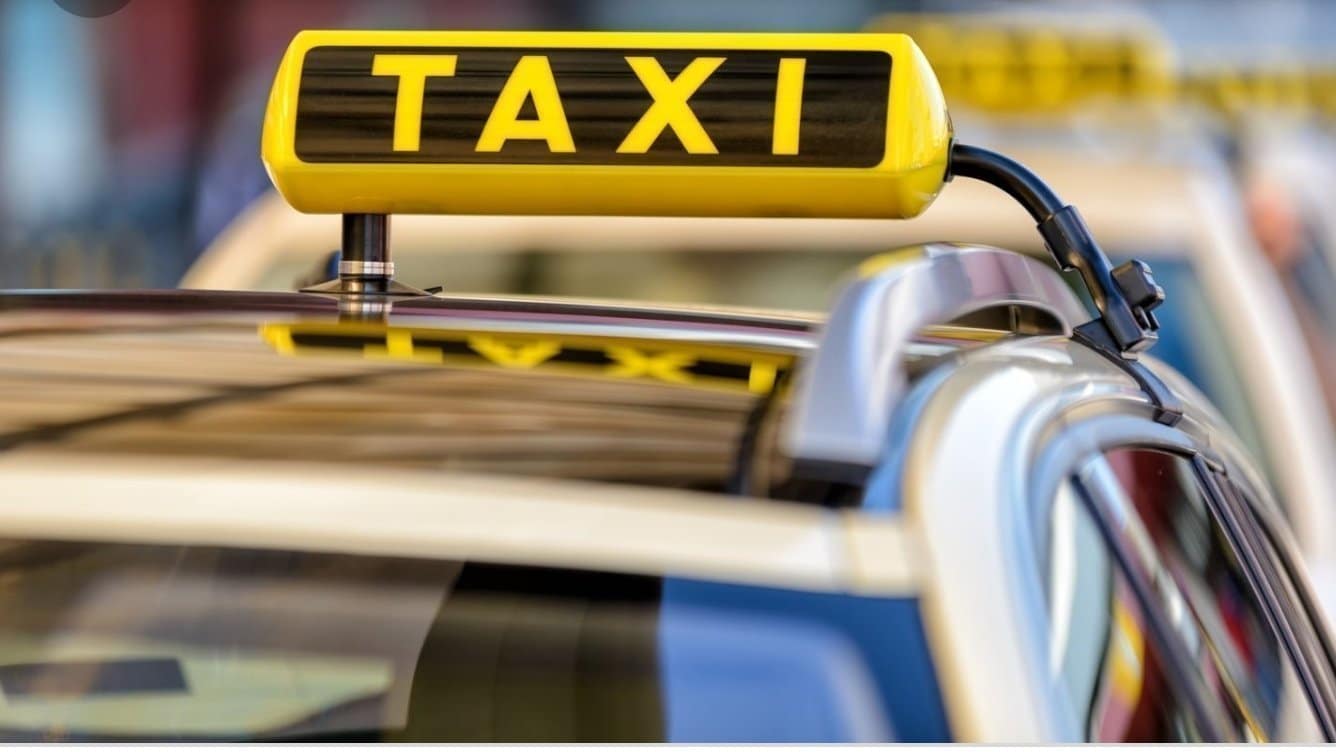 Why should you become a private hire taxi driver?
In the UK, there are a growing number of people who want to know the requirements on how to become a private hire driver and the difference between being self-employed or working for a taxi company. So, whether you see yourself in a recognisable London black cab or want to learn how to become an Uber driver, we've got you covered. You will also need an accompanying private hire insurance policy too.
You will be able to drive the iconic black cabs found throughout London if you decide to become a private hire taxi driver. To do this, you will have to pass the infamous 'Knowledge' test, which requires you to learn all of the streets and landmarks within a six-mile radius of Charing Cross.
However, the capital city isn't the only location open to you that you may decide to work in. Private hire taxi services are needed throughout the UK, giving you a plethora of options. Better yet, you don't need any specific qualifications either, other than a standard driving license and be able to meet the various licensing requirements.
Being a self-employed private-hire driver allows you to choose your own working hours, providing those in the industry with great flexibility. The most popular times of work though generally tend to be evenings and weekends, so do bear this in mind before embarking on this journey. Life as a private hire driver may be suited to those who don't want a standard nine to five job, or those who want to make some extra money on top of their existing employment.
Along with job flexibility, there are also other perks too. For example, you can meet people from all backgrounds in this line of work as you take them from one location to the next. Additionally, you can also benefit from tips within the gig economy. Looking for a new vehicle? Here are the best cars for private hire drivers.
The UK private hire industry in 2020
Private hire vehicles can only collect passengers who have booked in advance. Whereas a typical taxi can pick up customers from the street without a prior booking.
Between 2018 and 2019 across England, the total number of private hire vehicles and taxis increased by around 7,200 vehicles (2.5%). According to the statistics published by the Department for Transport, this brings the total number of licensed vehicles to 291,800.
Passing the examinations
If you want to become a private hire driver, you will need to pass the following tests:
Private hire driver knowledge test
To demonstrate that you have a good understanding of the local area and geography of the town/city you want to work in, you will need to pass the relevant test to demonstrate your ability.
This will be referred to as a topographic skills assessment if you want to obtain a private hire vehicle license in London. As an example, you may be asked to plot a route from one location to another. If you want to drive a taxi in London, you will need to pass 'The Knowledge'.
The Knowledge: For London cab drivers
To pass 'The Knowledge', you must learn the quickest routes within a six-mile radius of Charing Cross. This is a lengthy process and will take most private hire cab drivers around three to four years to complete.
There are two badges you can pursue. A green badge allows you access across the Greater London Authority area and a yellow badge that gives you a suburban license, allowing you to operate in one of the nine suburban districts.
The practical test for private hire drivers
In the past, the Driver and Vehicle Standards Agency (DVSA) offered taxi driving tests for local authorities. Since January 1st, 2017 this is no longer the case.
A temporary arrangement however has been created in London by TfL, whereby licenses are given to those that have passed the final examination. There is a condition in place that they must complete an assessment once a new solution has been found.
You may still need to pass a practical test depending on where you decide to work as a private hire driver. To get the most up to date information on this matter, it is advisable that you contact your local authority.
The theory test
Your local authority will be able to give you further information on theory tests, as these depend on where you are situated in the UK.
Language test for private hire drivers
If you want to obtain a private hire driver license in London, you must now meet the English language test requirement. This has been in place since 2016.
As an alternative, you do have the option to provide documented evidence of your English language ability. For example, you may have GCSEs, A-levels, or even a degree that has been taught in English. For further information, check out TfL's English language requirement for private hire driver licenses.
Anyone who will be operating outside of London should contact their local authority for guidance on the English language requirements, as they may or may not be needed.
What skills do private hire drivers need?
Aside from the practical skills, such as being an experienced driver, passing exams and having the right license, here are the skills you'll need to become a successful private hire driver:
Excellent communication – you will need to be able to talk to, listen to, and understand passengers.
Ability to remain calm – As a private hire cab driver, you will be under quite a lot of pressure at various times throughout your career. For example, you may be dealing with difficult customers or trying to navigate congested traffic routes. It is essential that you keep your cool in these high pressure situations.
Attention to detail – You will be expected to know the quickest route when taking a customer from one location to the next. It's also important to ensure that road safety is a top priority to protect yourself, your customers and other road users.
High level of customer service – To succeed, you will want to provide your passengers with a high level of customer service, ensuring they recommend you to their friends and family. This will keep you constantly busy which in turn will make you more money.
How to get your private hire license
In order to obtain a private hire license, you must pass the relevant examinations listed above. In addition to this you must also meet the following criteria:
Hold a full UK or EU driving licence for a minimum of 12 months (this will be 36 months if you wish to work in London)
Meet the DBS background checks and get medical clearance
Be aged 18 or above (or aged 21 and above in certain areas such as London)
It's important to note that the requirements for getting a private hire license within the capital and outside London are slightly different. There are also other differences between private hire and taxi vehicles too. You must also factor in operating licenses as well.
Fundamentally, you will have to apply to your local authority to get a license to drive a private hire vehicle (PHV) or taxi outside of the UK's capital. The application process and associated costs will vary between different locales.
TfL manages the licensing application process for both PHVs and taxis within London. It's relatively easy to register online for either license type. If you would prefer to complete this by hand, you can also submit a request for an application pack to be sent to you in the post. However, it's far easier to manage this online. To create an account, you will need to enter in some personal information about yourself and provide a valid photo for the license.
As for how long it takes to become a licensed private hire driver, this will in the fullness of time depend on whether you learn the All London Knowledge or a Suburban sector.
Becoming a working private hire driver: next steps
Finally, you have obtained your license, passed all the relevant examinations and got a comprehensive taxi insurance policy to allow you to operate as a private hire driver. You are now ready to start your new career! Here are some of the routes you can take:
Work for an established private hire company
Start your own taxi company
Work for Uber
Uber offers greater flexibility once you've learnt how to become a private hire driver and can even be combined with one of the above two options to maximise your earning potential. Just make sure you have the right Uber insurance cover though.
To conclude, becoming a private hire driver offers you a lot of flexibility and freedom to be your own boss. Depending on where you decide to work, you will need to pass the various practical and theory tests in addition to meeting the English language requirement. Outside of London, these will be determined by your local authority. If you wish to work in London, TfL has set out and simplified the application process to give you a better understanding.
There are other requirements too, such as your driving ability, medical checks and background checks through the DBS (Disclosure and Barring Service). There is clearly ample opportunity within this industry. We wish you every success in your new journey to becoming a private hire taxi driver.