Courier Fleet Insurance
Compare cheap courier fleet insurance quotes
Complete one short form
Quickly compare quotes
Find a great deal today
Compare Now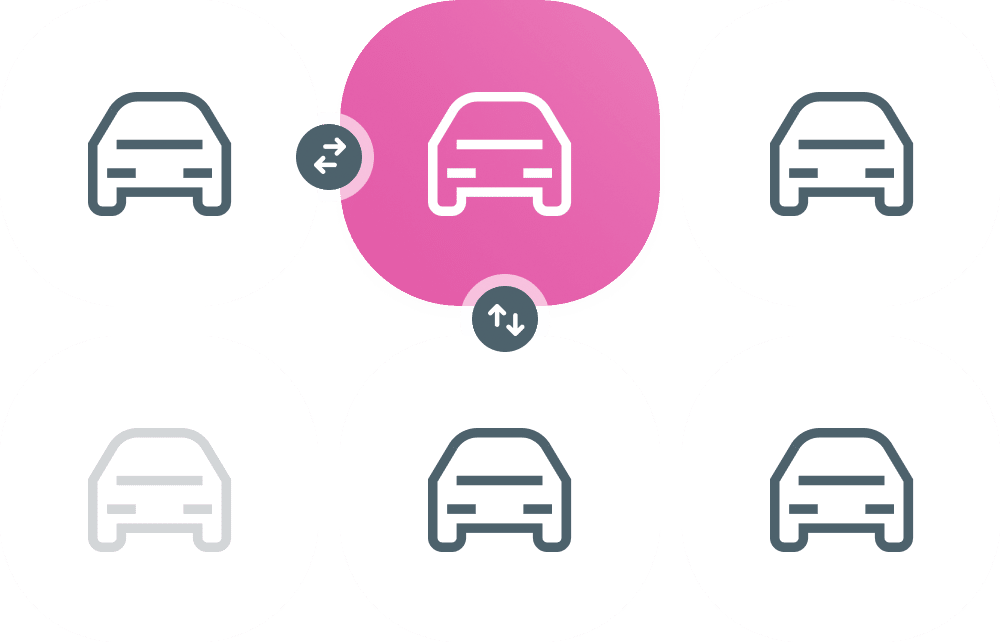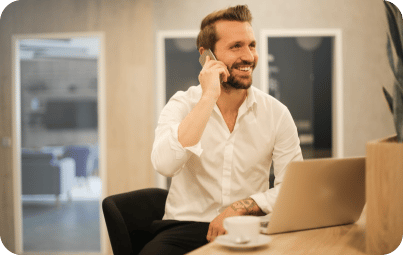 Low-cost
courier

insurance for your business fleet

Do you manage a fleet of vehicles delivering goods far and wide? Does your fleet contain 2 or more vehicles?

If the answer is yes then keep reading as this may be the courier insurance for you.
---
Why do you need courier fleet insurance?
Managing courier vehicles is hard enough as it is. Having courier motor insurance will take fleet vehicles off your plate and put them all under one fleet policy with only one renewal date. You'll have a clear, manageable insurance plan with the benefit of adding the entire fleet under the same arrangement.
Courier fleet insurance looks out for you and your business. It takes into account the items you'll be transporting, the miles you'll be driving and the accidents that can occur. Transporting heavy, valuable goods means courier vans are susceptible to damage and sometimes theft. Your business insurance would take a loss if you didn't have accurate courier insurance in place as accidents happen and it's vital to be prepared for when they do. 
What does courier fleet insurance cover?
Like a blanket, courier fleet insurance covers many items. If this isn't your first time handling car insurance, you'll know there are the basic policies of third-party, third-party fire and theft and comprehensive policies to choose from.  
There are things to consider before choosing your policy, as these could all be important depending on the transit insurance you choose. 
Do your delivery vehicles handle hazardous products? No worries, they can be covered.
Are any of your drivers under 25? Some insurers will contemplate young drivers.
Have any of your drivers had past convictions? Not to worry, they can still be covered but it might affect the price of your insurance premium.
Now, to the good stuff. Once you've chosen your basic cover, you can also add on different types of van insurance. Take a look:
Compare cheap courier fleet insurance policies
What Types of Vehicles Are Covered By Courier Fleet Insurance?
Essentially, most vehicles can be covered under one courier fleet policy if they make multiple deliveries of packages and goods. Typically, courier fleet insurance protects vans that are weighing around, or less than, 7.5T Gross Vehicle Weight (GWT).
Types of Courier Fleet Insurance:
Third-party only 
This doesn't cover any damage done to your vehicles or business but instead covers the damage of people or properties that suffer because of an accident. This makes it the cheapest insurance cover as the level of protection is only one-tiered. You may still be somewhat impressed by its one-tier security, but there are definitely better ways to provide cover for all the vehicles in your fleet.
Third-party, fire, and theft
This includes everything from the third-party only policy but also with a bit extra. This includes protection from any third-party damage such as fire or theft. However, this will only work if it's not your driver's fault. It's an appropriate insurance for those looking for greater protection but who also want to save money. 
Comprehensive
This is the highest level of protection that covers most damages, accidents and potential hazards. This insurance protects you even if your driver is at fault and won't affect your claims discount cover.
If you know that some of your courier drivers can sometimes be a little reckless, or have past motoring convictions,this might be the better policy for you.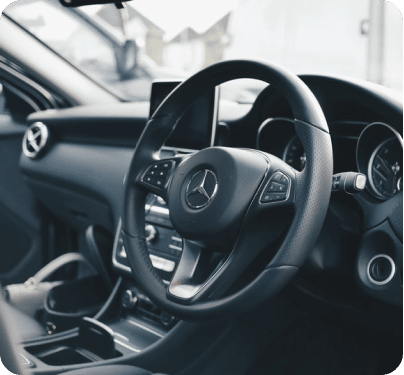 What extras features can I add to my courier fleet insurance policy?
If you break down and need recovering, this policy will cover that and some policies can even replace lost keys. 
Courtesy van
Your vehicles may have to go into repair sometimes so it's good to know that with this van insurance you'll be equipped with a replacement vehicle. 
Goods in transit cover
Anything that's stolen, damaged or missing will be compensated with this courier insurance. 
Other people will be compensated for any damage done to them or their properties that your company is responsible for. 
The cost of compensation for employers who become unwell or hurt because of your company is covered with this insurance. 
Legal expenses
If someone is taking you to court or if you are making a claim against someone, this will cover the fleet's legal expenses. 
How to reduce the cost of your courier fleet insurance
Employ experienced drivers
The more experienced you are at something, the less likely you are to make a mistake. This is a huge bonus if you're managing a fleet of experienced multiple drivers because not only can you relax, but your insurer will take this into consideration when getting you a quote.
Increase your voluntary excess
This means paying for the amount you would have paid if your driver was in an accident. Once you've weighed up the costs, you might find that you want to risk this for the sake of cheaper insurance.
Make annual payments
Although we all hate seeing a large chunk of money get taken away all at once, imagine the feeling of not having to worry about it for a whole year! Paying upfront can be a great way of saving money.
Fit your vehicles with alarms and immobilisers
An insurance provider wants to know that your vehicles are being kept safe. Having alarms and trackers means thieves will less likely want to break into your vehicle or steal it which will provide assurance to the insurance company. It's important to make them aware of any trackers or alarms that you have installed in your vehicles so you can get the best quote for you.
Install telematics equipment
Having a system in place that can transfer inarguable data is a smart, efficient way of providing protection to your vehicles. Not only is it going to give you peace of mind in the event of an accident, but it'll bring reassurance to your insurance provider too. 
Compare insurance quotes
This isn't the time to be impulsive, so you must take some time when comparing courier fleet insurance quotes. Being registered with the Financial Conduct Authority, we will provide you with a variety of courier insurance quotes that best fit your courier vehicles need. Plus, we can save you time because we understand that in the world of fleet management that time is money!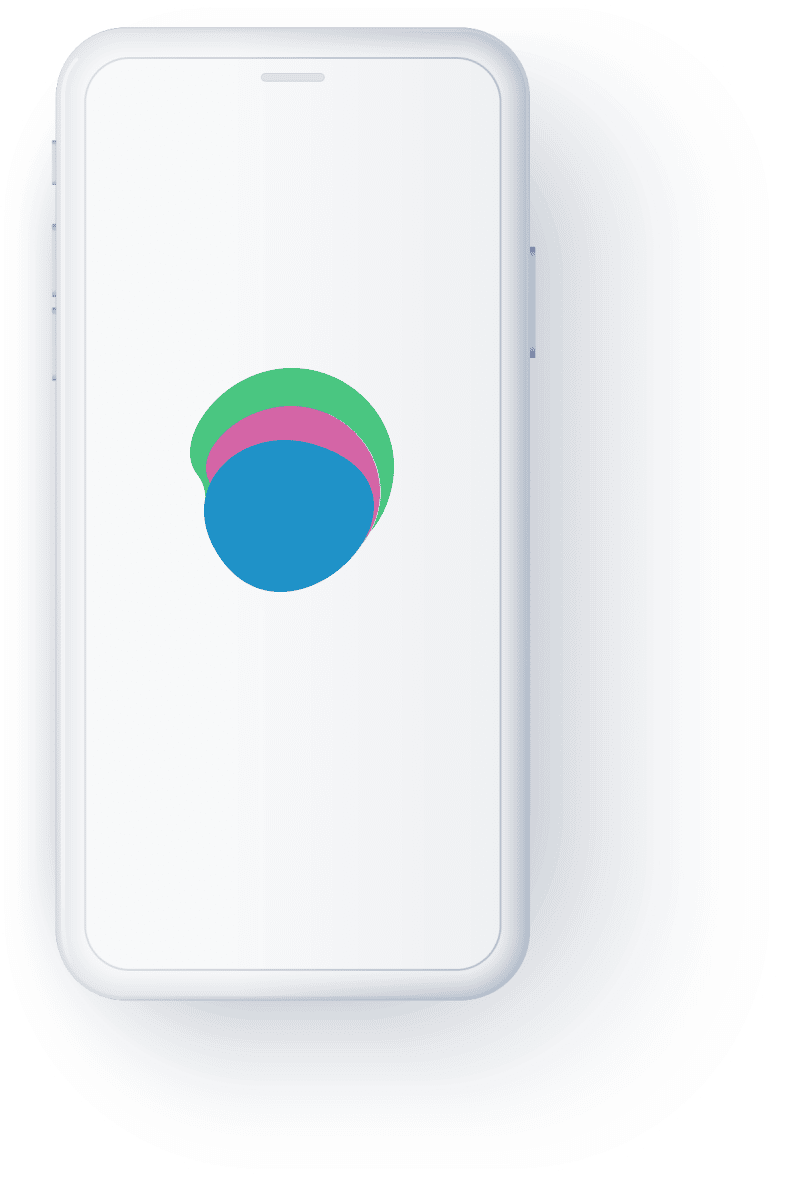 Compare courier fleet insurance with Utility Saving Expert
Well to start with, the clue is in the name. We're experts! We understand that looking for any type of insurance, let alone one for a whole fleet, is stressful and we're no stranger to helping people in crisis. Before we came to be, we knew we wanted to help people succeed in their careers whilst saving money. It was a passion of ours before it became our career. 
Now, nearly 8 years later, it's become a reality. We take pleasure in finding the best deals for you. We want to offer you the cheapest deals from the best providers in the UK. We have the skills, knowledge and expertise to make that happen. 
Having great insurance providers, a cheap quote and the best comparison website is all you need to understand what courier insurance will best fit your business. We'll eliminate half the providers that are worthless to your business and present you with plenty of perfect choices. 
Is courier fleet insurance a legal requirement?
Yes, it is and so is employer's liability insurance. However, public liability cover isn't a legal requirement.
Can I add vehicles to my courier fleet insurance policy?
Yes, you can do this as long as the majority of your fleet are courier vehicles. 
How many vehicles can you cover on a single courier fleet insurance policy?
You need to have three or more vehicles to be able to get a courier fleet van insurance. The maximum amount will differ depending on the provider.