Landlord Guides
How to become a Landlord in 2022
The English Housing Survey published by the Ministry of Housing recently revealed that there are 4.5 million households in the private rental sector in England, and another 4 million live in the social renting sector: that's 1/3 of the UK population.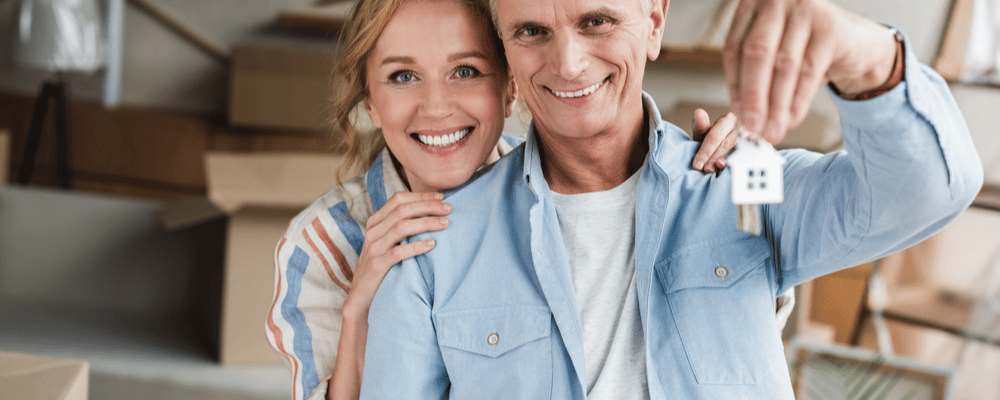 'Generation rent' is predicted to increase, as the proportion of 16-24-year-olds renting privately has grown from 51% in 1998/99 to 73% in 2017/18, and from 20% to 46% for 25-34-year-olds. So, is this a good time to become a landlord? Becoming a landlord could bring you some extra monthly income, as well as providing an option for investing your savings.
But you might want to know what counts as a landlord? What are your responsibilities if you do decide to become one? And what are the costs involved? This article will guide you through how to become a landlord in the United Kingdom. You'll find all the information you need on the various aspects of being a landlord, from landlord insurance to tenancy agreements.
We'll go through what, exactly, is a landlord, the benefits of being a landlord, your responsibilities and legal requirements as well as the potential costs involved. You'll soon have a better understanding of what's involved in being a landlord, and how to meet regulations if you decide owning rental property is an exciting venture for you.
Like what you're reading? Get more in our monthly newsletter!
Get the latest news and articles straight to your inbox from Utility Saving Expert
What is a residential landlord?
A resident landlord is a landlord who lives in the same shared house or flat with their tenant(s). If you live in different parts of the same property with someone who is paying you rent, then you are, by law, a resident landlord.
This includes properties where there have been a loft or basement conversion, or if part of the garage has been turned into a bedroom or annexe. However, this doesn't include if you live in separate flats which are in the same building or block.
If you're considering renting out part of your current property, it's important to check if you need any permission before signing a tenancy agreement. If you own your current property and have a freehold agreement, then you shouldn't need any permission before becoming a resident landlord. However, if you have a mortgage, or own a leasehold property, you'll have to get consent before sub-letting your property.
If you decide to become a landlord there are some good benefits involved, that include:
You can give less notice to end a lease. This is due to the possibility of relationships breaking down between landlord and tenant, in which case you may want to be able to evict the tenant quickly, as you are living in a shared property.
You could be eligible to earn up to £7,500 tax-free rent per year with the government's Rent-a-Room scheme.
What are the benefits of becoming a landlord?
Whether you're interested in owning one buy-to-let property or starting a property portfolio, becoming a landlord offers a great opportunity to earn a secondary income, as it is a flexible position where you set your own terms: much like running your own business.
Private rental property prices have been steadily increasing in the UK for the past few years, with asking rents in London currently at a record high of £817 per month. Demand for rental properties within the UK rose by 7% overall, and even more in certain areas such as London, which saw a 13% increase in rental demand.
In some hot spot areas such as Scotland and the Midlands, rental prices are predicted to increase, so it could be a fantastic time to invest in rental property. Instead of putting your money in a savings bond – where interest rates are at an all-time low – why not protect your assets by buying property instead?
As well as providing exciting investment opportunities, becoming a landlord and renting out property also means that:
You'll have an ongoing monthly income. This could be added to a pension pot or saved for a rainy day.
You have full flexibility in managing an investment. You get to decide costs, terms and contracts with prospective tenants, as well as choosing whether to sell an asset and when.
You can have a second income stream. Due to the flexibility that being a landlord provides, especially if you use a letting agent, you can manage rental property whilst having another job. It's a low time investment option for making some extra cash.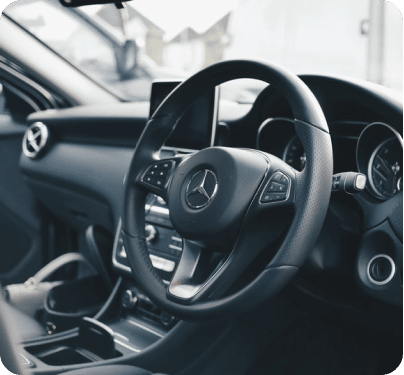 Things to consider before becoming a landlord
Unfurnished vs furnished property
Before you let your property, you'll need to decide whether to provide furniture as part of the rental agreement, or whether to rent out your house or flat unfurnished.
Furnished properties usually attract higher rental prices, but you'll need to invest a lot of money upfront in order to fit out the property with adequate and good-quality furniture. You'll also be fully responsible for the repair and maintenance of any furniture that you provide. Unfurnished properties tend to attract less rent, but don't require an initial investment or furniture upkeep costs.
Your decision should be influenced by the location and size of your property. For example, if you have a small, city-centre flat you are likely to want to let it as a furnished property, as you will attract students and young adults who have little possessions and will likely be looking for this type of property.
Alternatively, if you own a larger, outer-city or countryside house your tenants are likely to be families who tend to stay in rental properties for a longer time and will usually have their own furniture to bring with them.
Pets vs no pets
As a landlord, it can be hard to decide whether to let your tenants keep pets live in your property or not. They may be cute and furry, but pet hair can be extremely hard to remove from carpets and soft furnishings such as sofas: this can cause cleanliness and allergy issues for future tenants. As well as this, badly behaved pets can cause damage to furnished flats by chewing and scratching the furniture.
However, having a strict no-pet policy could put off a lot of potential renters who are looking for a property to let with their furry friend. Did you know that 3.2 million households purchased a pet in 2020? This means that the country now has 17 million pet-owning homes! That's quite a lot of potential renters you'll be missing out on if you place a pet ban on your property.
Smoking vs no smoking
Smoking inside properties has become a lot less common, as more and more people recognise the health and hygiene consequences of smoking indoors.
Nevertheless, you'll need to make it clear to tenants if you don't want them to smoke inside your property. Smoking can cause stained walls and permanent damage to soft furnishings, as the smell is incredibly difficult to get rid of. As well as this, smoking inside is a significant fire hazard, and so we would strongly recommend having a no smoking policy in place for your properties.
Make sure that you have a clear policy in place in your tenancy agreement, so that you can penalise tenants who don't follow the rules.
Landlord health and safety requirements
Carbon monoxide alarm
It is a legal requirement for all rental properties in England to follow the government's smoke and carbon monoxide alarm regulations. These guidelines stipulate that a carbon alarm must be installed in any room that contains a solid fuel-burning appliance. This includes appliances such as a wood-burner or a coal fire.
The regulations also require you to fit at least one smoke alarm on every floor of the property where rooms are in use as living accommodation. It is your responsibility to ensure that the alarms are in working order at the start of each new tenancy.
These requirements can be enforced by local authorities and you could be fined up to £5000 if you're found not to be following them. More importantly, carbon monoxide and smoke alarms save lives, so it's really important you fit your properties with them, and check that they're in working order.
Gas and electrical safety
As a landlord renting out a property in the UK, you are legally required to ensure that gas and electrical appliances in your properties are safely installed, and maintained throughout the duration of a tenancy. This also includes electrical fittings such as light switches, plugs and sockets.
As of June 2020, new electrical legislation was brought in by the UK government. This set out new rules for landlords to make sure electrical installations are fitted and maintained safely and correctly.
The new regulations require landlords to have electrical connections in their properties inspected and tested every 5 years, by a competent and qualified individual, such as a registered gas safety engineer. They also have to provide a copy of the report to their tenants. You can read the full requirements over on the gov.uk website.
For gas appliances, you'll need to ensure that they undergo an annual gas safety check with a registered gas safe engineer, and you'll need to keep a record of this which you can share with your tenants. As a landlord, you'll also be responsible for maintaining gas devices and addressing any safety issues as they might arise.
Local council inspections
Even if you're leasing a private rental property, the council still have the right to carry out a Housing Health and Safety Rating Inspection (HHSRS) if they believe that it could be in a condition that is hazardous to health. This is essentially an assessment of hazards present in your property that could affect the health of your tenants.
Tenants could report your property to the council to undergo inspection if they believe it is in an unsafe condition for human living, although they will usually raise any issues with you first. You are legally required to allow any inspection to go ahead, and to follow the recommendations given by the council afterwards.
What are the costs involved with being a landlord?
Repairs and maintenance
If there is an accident in your property, such as a leak that causes damage, or if an appliance breaks, it is normally up to the landlord to cover the costs of repairs. This could involve paying for a plumber to fix a leak, an electrician to repair electrics, or replacing damaged appliances.
Some larger appliances can be incredibly costly to replace, such as boilers, ovens and washing machines: but as a landlord, it will come out of your pocket if something goes wrong. It's also your responsibility to maintain all appliances so that they are in good working order.
It's worth noting however that you won't need to pay tax on the maintenance and repairs of your property as they are tax-deductible, so make sure you keep the receipts for any work undertaken.
Refurbishment
As a landlord renting out a property, you'll be responsible for any refurbishments that your property needs, which is worth bearing in mind if you're thinking about buying an older property that could need modernising before it is in a rental condition.
Even if you buy a new build or recently refurbished property, all houses undergo wear and tear and refurbishments will be necessary at some point during your time as a landlord. You need to factor these refurbishment costs in when thinking realistically about costs involved with owning and managing buy-to-let properties.
Insurance
Tenants are responsible for the majority of monthly bills such as gas and electricity, but you'll still need to take out landlord insurance for your property.
There's a variety of different policies available to you as a landlord, with different levels of cover available. For example, you can get basic insurance to cover damage from a fire or flood, contents insurance which is useful if you are letting a furnished property, multi-property landlord insurance if you have several properties, as well as public liability insurance which will cover you against legal action from your tenants.
Letting agent fees
As a landlord you can decide to use a letting agent to manage your rental property or portfolio: a letting agent is a company that is responsible for managing different aspects of the letting process, such as payments and maintenance.
If you decide to use a letting agent, you will need to factor in the costs involved. The agency fees you pay will be dependent upon which services you decide to use: for example, you may choose to only use a letting agent for finding tenants or opt for a full management contract. This option can cost you around 20% of your monthly rental revenue.
It's not necessary to use a letting agent as you can manage your property yourself, however for those with other commitments or multiple rental properties it can be a useful option.
Residential mortgage
If you don't own the property you plan to rent outright, it's worth remembering that you will still need to make mortgage repayments for your property.
The cost of your rental income should cover the repayments to your mortgage lender, but it's important to have some money aside for potential months where your property might be empty.
Energy performance certificate (EPC)
Energy performance certificates are needed whenever a property is built, sold or put on the property rental market. It's a legal requirement for landlords to provide tenants with a copy of this certification at the start of any tenancy.
An EPC contains information about how energy efficient your property is, including typical energy costs and recommendations on how to save money on energy bills. Your property will get an energy efficiency rating from A (which is most efficient) to G (which is least efficient).
Each certificate is valid for 10 years, and it can cost anything from £50- £100.
Furniture
If you decide to rent out your property as a furnished home, you'll need to fit it out with appropriate furniture at the start of the tenancy, which can be quite a hefty upfront cost.
You'll also be responsible for making sure the furniture remains in a good condition, including replacing worn-out items and repairing wear and tears. You'll also need to make sure soft furnishings such as sofas and curtains meet fire safety requirements.
Landlord legal responsibilities
Rental Property Insurance
It is highly recommended that landlords take out landlord insurance in order to insure against the risks of renting out a property. As a landlord, you'll need to make sure you have the appropriate insurance for your property in order to avoid potentially hefty fines.
There are different types of insurance policies available to landlords: for example, buy-to-let insurance, or a House in Multiple Occupation policy. It's important that you carefully consider which insurance is applicable to your rental property in order for it to be valid.
Having a good insurance plan will ensure that you are protected from unfortunate and unpredictable events such as fire or flood damage or damage made to the contents of your property by tenants. You can also get additional coverage for things like loss of rent (if your property is empty for a long period of time), and unoccupied property cover.
Maintenance
If you supply appliances and furniture, you'll need to keep them in good working order, or you could risk being taken to court. As a landlord, you are legally required to maintain gas and electrical equipment in your properties, as well as fire and carbon monoxide alarms.
As well as this, you'll need to make sure your home meets the requirements of the Homes Acts, which stipulates that all rental houses, even with private landlords, must be in a safe condition for human habitation. For this reason, property maintenance is a really important responsibility as a landlord.
Deposits
Since 2007, all UK landlords are legally required to put a tenant's deposit in a government-approved tenancy deposit scheme. It's not compulsory to take a deposit from your tenant's, but if you do, you must place the deposit in an approved provider within 30 days of receiving it.
You'll need to provide tenants with a copy of the deposit certificate, as well as information about the scheme which you have chosen and what will happen if there is a dispute over the deposit, for example, if there is cleaning problems or damage to the property at the end of the tenancy.
Letting agents are able to manage deposit requirements if you decide to use one.
Rent
Landlords are legally responsible for during that their tenants have the legal right to rent property in the UK: this involves ensuring that they are over 18 and that they have the correct documentation for living in the country.
As well as this, tenants must inform tenants in the tenancy agreement about how much rent they are required to pay, and when (for example weekly or monthly). If you want to increase the rent on your property, tenant's will need to agree to it, or you will have to serve them with a section 13 notice, which can only be issued once a year.
Property standards
As a landlord, you are required by law (The Homes Act) to make sure the properties in your rental portfolio are safe and comfortable for your tenants to live in. You must ensure that the property is well maintained, including ensuring that key appliances are in working order such as fridges, washing machines, showers, toilets etc.
As well as this, you need to ensure all gas and electrical equipment is installed correctly and serviced regularly by qualified and registered workmen, and keep a record of the legal paperwork. This isn't just a mark of being a good landlord: it is also a legal requirement.
The Homes Act
Introduced in 2019, the Fitness for Human Habitation Act, otherwise known as the Homes Act, requires all landlords and letting agencies in to maintain their properties so that they meet the 'minimum standard for human habitation': at the beginning of the tenancy and throughout the whole duration.
It's essentially an extension of the Landlord and Tenant Act from 1985, except that it gives tenants more power to take landlords to court and hold them accountable if they believe their homes don't meet these requirements.
For this reason, it's really important that you keep your buy-to-let properties maintained to a good standard for your tenants. Not only could you be taken to court, but it's also just good decent practice.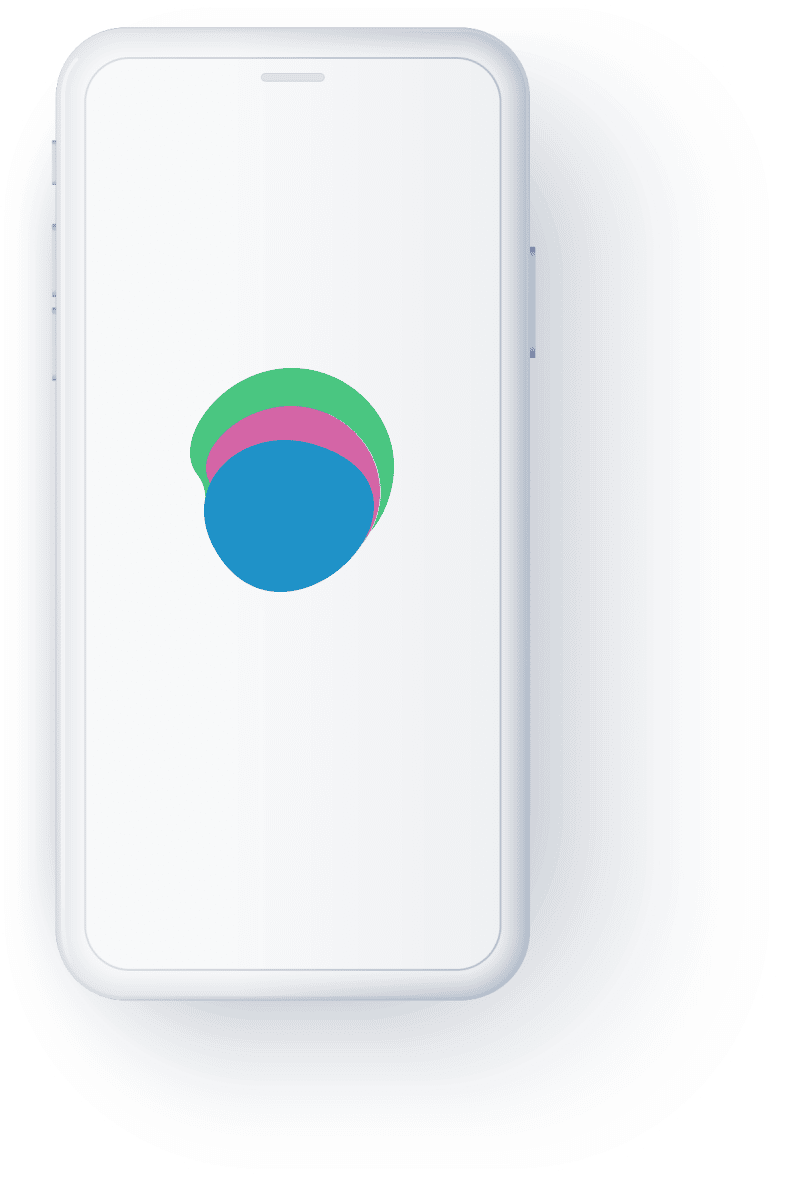 Compare landlord insurance with Utility Saving Expert
Now that you know how to become a landlord, make sure you compare insurance prices with Utility Saving Expert before taking out an insurance policy or your buy-to-let property.
We offer a free and impartial comparison service so that you can compare the different insurance options for your buy-to-let property or portfolio, including the cost of additional extras such as an unoccupied property plan or contents insurance.
All you need to do is complete one short form to compare prices and policies from 29 different trusted insurers: it really is that simple!
What are my rights as a landlord?
Landlords have a few key legal rights which can help when managing difficult tenants. These include:
You have the right to repossess the property if the rent remains unpaid for over 14 days, or if your tenant breaches the tenancy agreement set in place.
You are able to arrange visits to your property at any time, however, you will need to provide tenants with at least 24 hours notice before entering the property.
You are able to take legal action if a tenant fails to meet their responsibilities, or breaches key agreements.
You can dispose of any belongings left at the premises which are left unclaimed.
What paperwork do I need before meeting prospective tenants?
Before beginning a new tenancy and meeting prospective tenants, there are a few key pieces of paperwork that you will need to have in order. This includes:
Your properties electrical and gas safety certificate.
An EPC certificate.
Details of the deposit protection scheme you plan on using.
A copy of the governments 'How to Rent' checklist.
Relevant contact details for you or your letting agent, including numbers to contact in case of an emergency.
How do I decide how much rent to charge for a buy-to-let property?
Typically, the amount of rent you charge for a buy-to-let home should be a percentage of the property's market value: typically, this is somewhere between 0.8% and 1.1% of the value of the home.
There is a useful rent calculator available here which could help to give you an idea of the rent you should be charging for your property. This will also be dependent on the condition of your property, and any key benefits the home may have, such as a recently refurbished kitchen.
Where can I go to get landlord advice?
You can find some useful documents on landlord and renting advice at the gov.uk website, which is available free of charge.
Alternatively, for more tailored advice and support, you could join the National Landlords Association, They offer a free advice service for their members, including a helpline, as well as lots of information on their website about various aspects of being a landlord.