Motor Trade Insurance Guides
How To Start A Vehicle Recovery Business
Starting a towing and recovery business requires a lot of planning, dedication, and many start-up costs.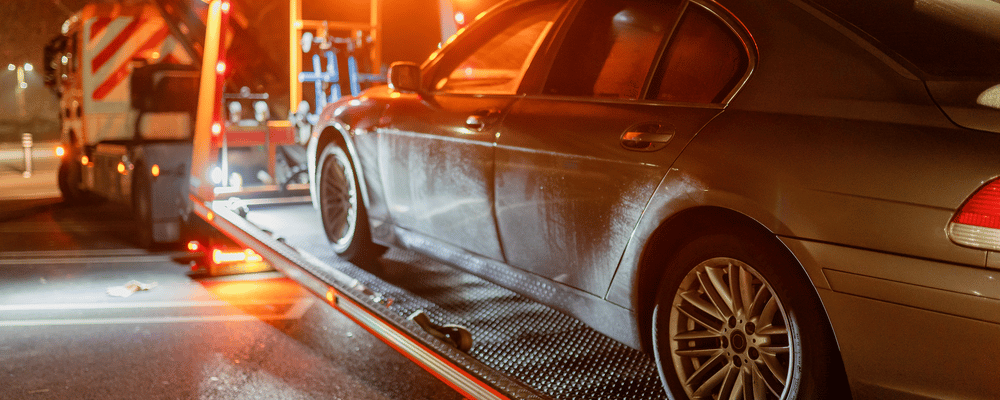 As well as the cost of a large vehicle and recovery truck insurance, you will have to be well versed in the rules and regulations of towing and recovery services to succeed.
In this article, we'll take you through the most important aspects of starting a vehicle recovery service – from drafting your business plan to finding the best insurance policies for your company with Utility Saving Expert.
Like what you're reading? Get more in our monthly newsletter!
Get the latest news and articles straight to your inbox from Utility Saving Expert
Why draft a business plan?
Your business plan should give your recovery truck business a direction to head in and help you stay on budget. It would help if you were thinking about the area you would work in, estimated earnings and projected costs.
You will need to include all prospective expenses to get a good idea of what is ahead of you. Here are some start-up expenses you would expect to encounter;
Purchase of Recovery Vehicle
Vehicle Licences and Tax
Training Costs
Marketing
Fuel Costs
Purchase your tow truck and equipment
Your largest expense will undoubtedly be the purchase of your recovery truck and any equipment needed to run your business, including floodlights, tools, cones, lightbars, tow ropes, and more.
Your business plan should already have mapped out the kind of vehicle you will need in size and what vehicles you plan to deal with.
Smaller vehicles might not be able to deal with towing as varied a selection of vehicles. Still, it will reduce the initial cost of the recovery truck and running costs, with lighter vehicles offering greater fuel efficiency.
Compare cheap motor traders insurance quotes
How to find the best recovery truck insurance
One of the most important costs for recovery businesses is your Insurance. Motor trade insurance is necessary for any business that involves vehicles. You will also require liability insurance as you will be dealing with other people.
There are three main motor trade policies and three main types of liability insurance, which are;
Third-party
Third-party only offers protection to the other parties vehicle if you are at fault for the collision. This is the cheapest option but will not cover damage to your own vehicle.
Third-party fire and theft
This option is the same as third-party only but includes cover should your vehicle be stolen or sustain damage in a fire. This policy will cost a little more than the thrid-party only cover, but it offers a little more protection.
Fully comprehensive policy
Fully comprehensive cover covers all vehicles damaged, including your own, no matter who is at fault. This is a more expensive option, but having your vehicle covered does offer peace of mind.
Employers insurance
If you have any employees, this will cover any accident at work that results in injury or death.
Traders products, sales, and service indemnity insurance
This option is really only relevant if you are involved in selling a vehicle, and it covers faults discovered after the sale.
Public liability insurance
This will cover the death or injury of customers or the general public, loss or damage of property, and economic loss should you be negligent for an accident.
Alternatively, you might want to explore combined motor trade cover that combines liability and road risk insurance into one comprehensive policy.
At Utility Saving Expert, our handy comparison tool takes the hard work out of finding the best cover for you by checking a range of the best insurance companies. This will help you reduce your start-up costs and find the best cover for you.
What are the driver and vehicle safety rules?
You must understand the driver and vehicle safety rules for a vehicle recovery business. Not only will this information protect the safety of yourself and your customers, but it will also have to be adhered to for your insurance cover.
You can find out more about driver and vehicle safety rules by reading on the official UK government site.
How to promote your business in the local area
As part of your business plan, you will have worked out your coverage area. This is the area that you would be able to work in and remain profitable. After all, it would not make much sense for a recovery vehicle driver to go hundreds of miles out of their way on one job.
You will want to let local people know about your new towing and recovery business, and there are a few great ways to do this, including;
Social media
Platforms like Facebook, Instagram and Twitter offer businesses the opportunity to connect with potential new customers at any time of the day or night.
Regular interaction and targeted ad campaigns mean you can reach your target audience fairly easily and get your name out there.
Reaching out to family and friends by inviting them to like the business page is a great way to get started and get the word out about your recovery truck business.
Vehicle advertising
You will be visible to hundreds, if not thousands, of people every day while going about your business. Make the most of this by advertising your business on your vehicle with relevant contact details that are easy to see.
Business cards
Leaving business cards in local businesses such as takeaways, newsagents, pubs, and bus or rail stations gives people the opportunity to pick one up and put it in their wallets or purse in case of emergencies.
Local newspaper advertisements
Local newspaper advertising can be another great way to target your local audience. Smaller ads that stand out can be just as effective as full-page ads without the cost.
Local sponsorship
Local sports teams and organisations are always looking for sponsorship, and it can be a great way to get a good bit of positive publicity.
For the cost of a children's football team squad kit of around £250-300, you will get your name to parents in your area.
Leaflet drops
Leaflet drops can be a cost-effective way to target certain areas.
Bulk orders of advertising leaflets can be relatively cheap, and distribution can be worked out with local newsagents with paper rounds or even with your local Post Office.
Work with Partners
Contacting local, relevant businesses can result in building synergistic relationships that benefit all parties.
Strategic partnerships with car rental companies, taxi services and financing companies that may require repossession can be profitable and lead to regular work.
Do I need an operators licence for recovery?
You will require an operating license to use a vehicle weighing 3,500kg over in the UK. While smaller vehicles do not require this, it dramatically decreases your potential market share of vehicles that you can recover.
Is a recovery business profitable?
Any business has the potential to become profitable. However, the success of a vehicle recovery business depends on many factors, including the quality of the service provided, manageable running costs and good marketing.
Where can I store my recovery vehicle?
Making sure your recovery vehicle is safely stored when not in use is extremely important, as your business will not be able to run without it.
Locating a secure lockup will keep it safe from theft, vandalism and the weather. Storing vehicles in secure locations also helps reduce policy premiums.
Don't most people have car breakdown cover?
While some people may choose to have a breakdown cover, it is not mandatory. Because of this, many people choose not to pay monthly subscription charges.
Although it does come in handy if your car breaks down, the vast majority of people who have the cover never using it, many people choose to deal with recovery services if something does go wrong.